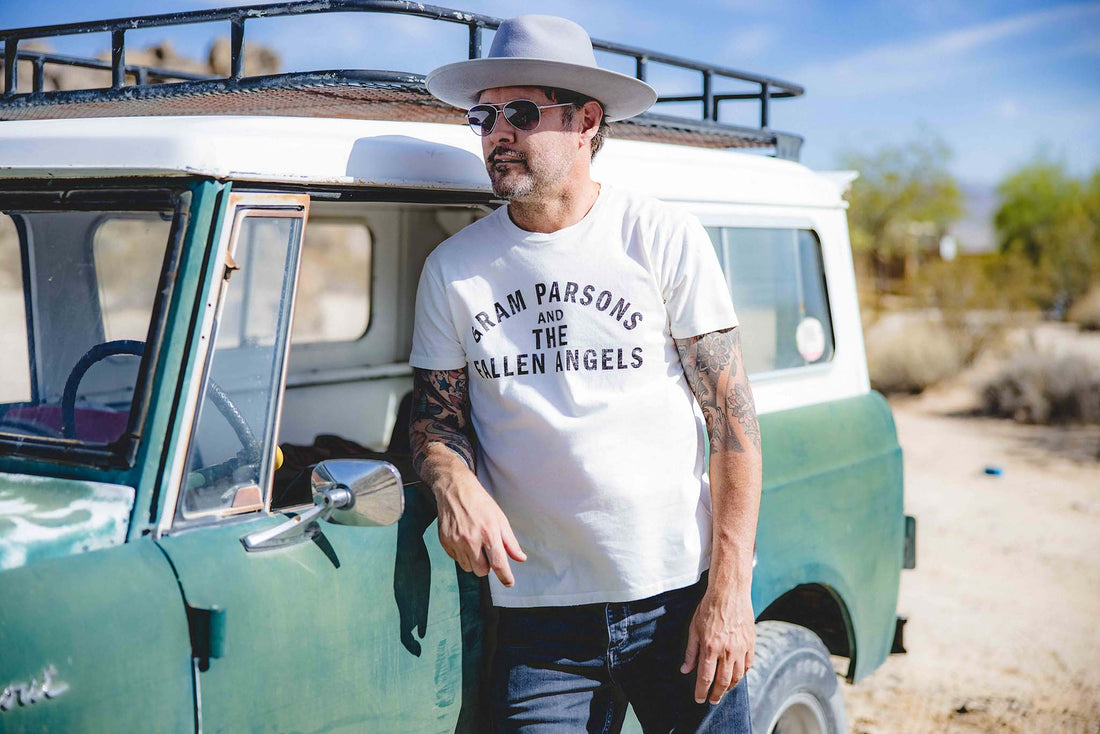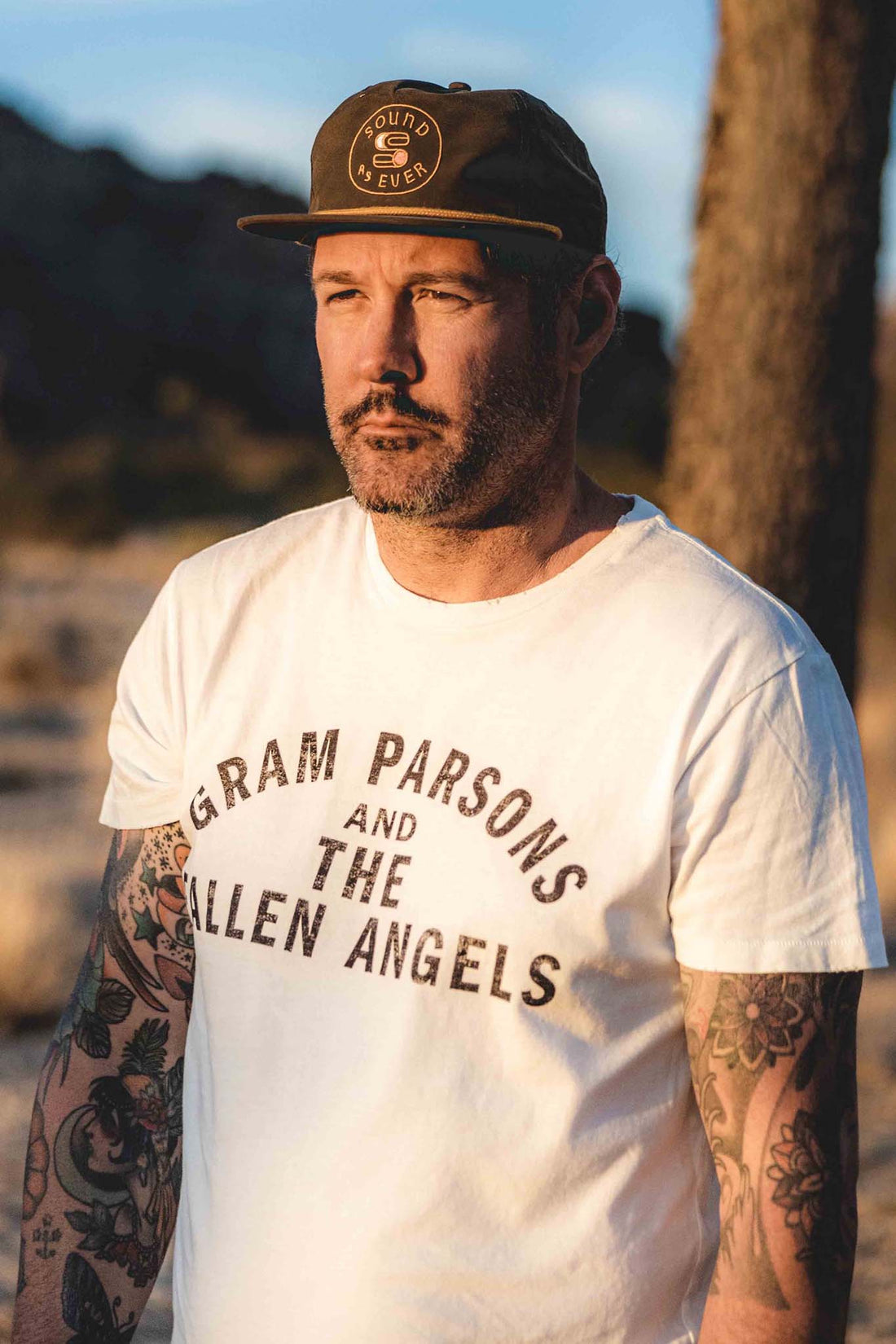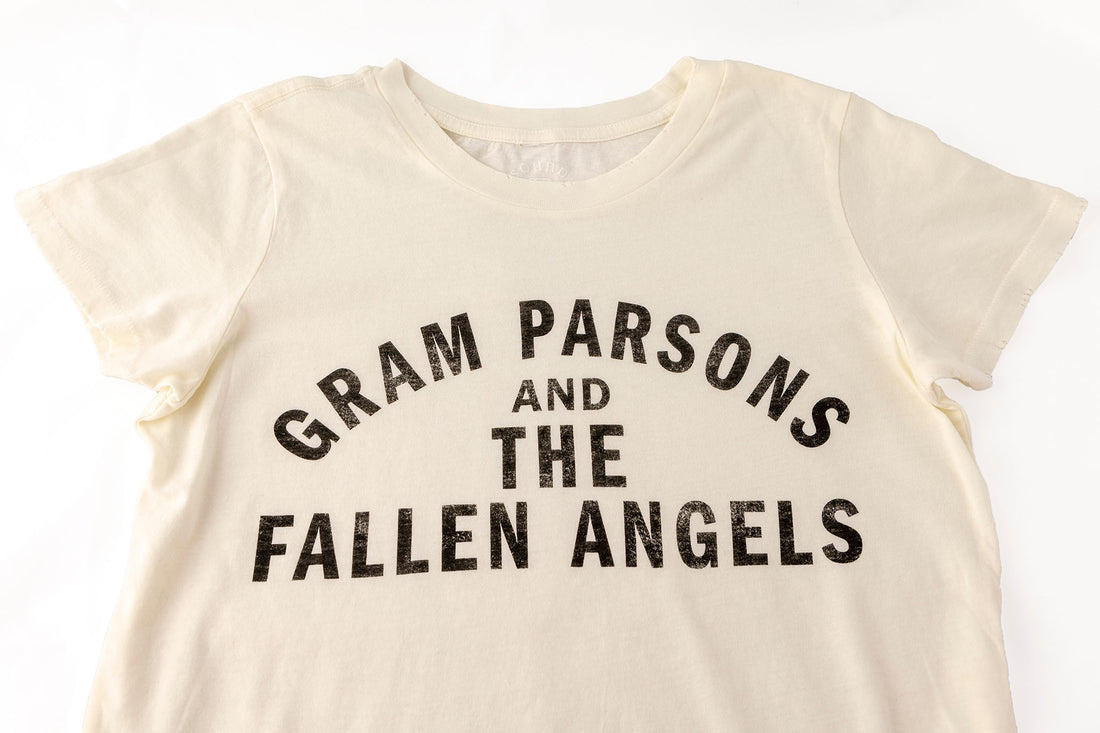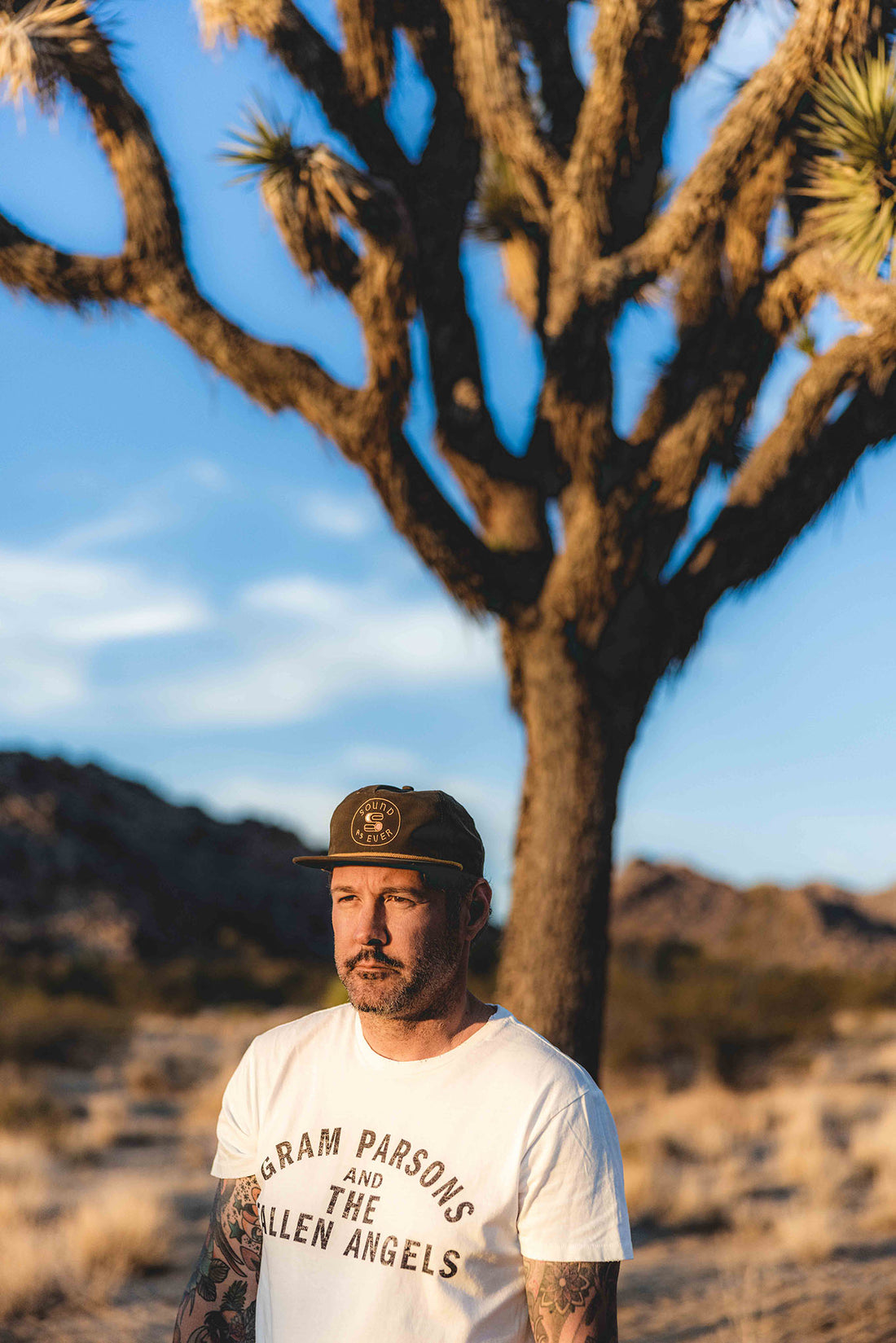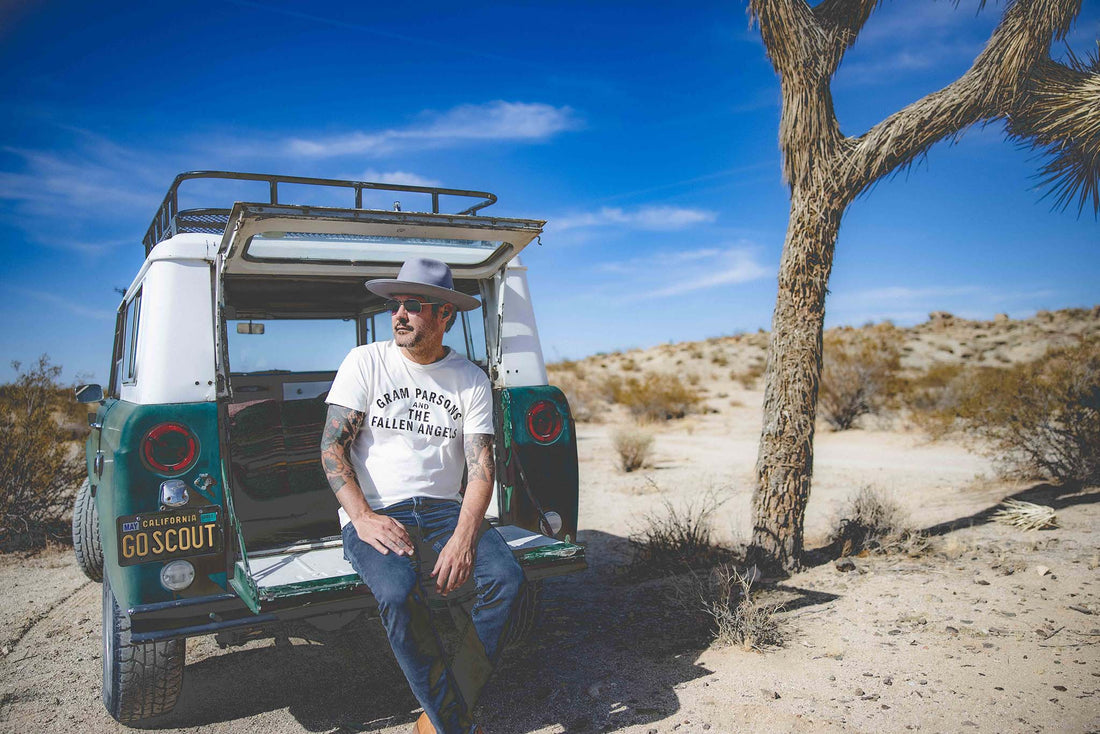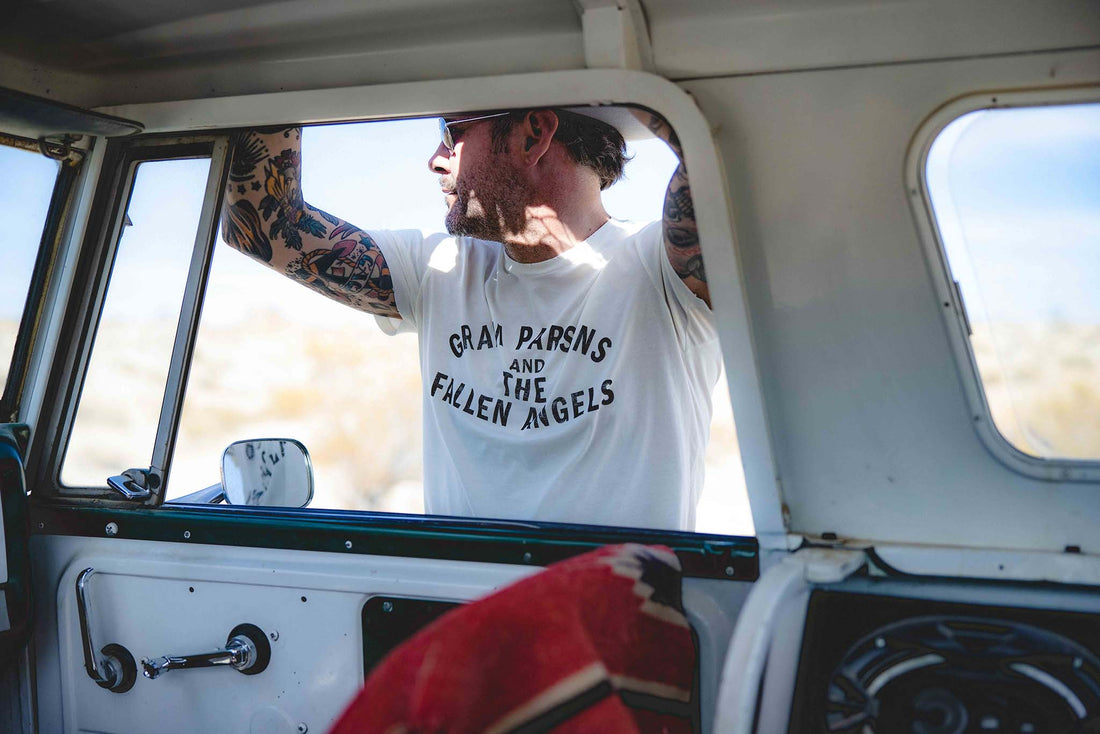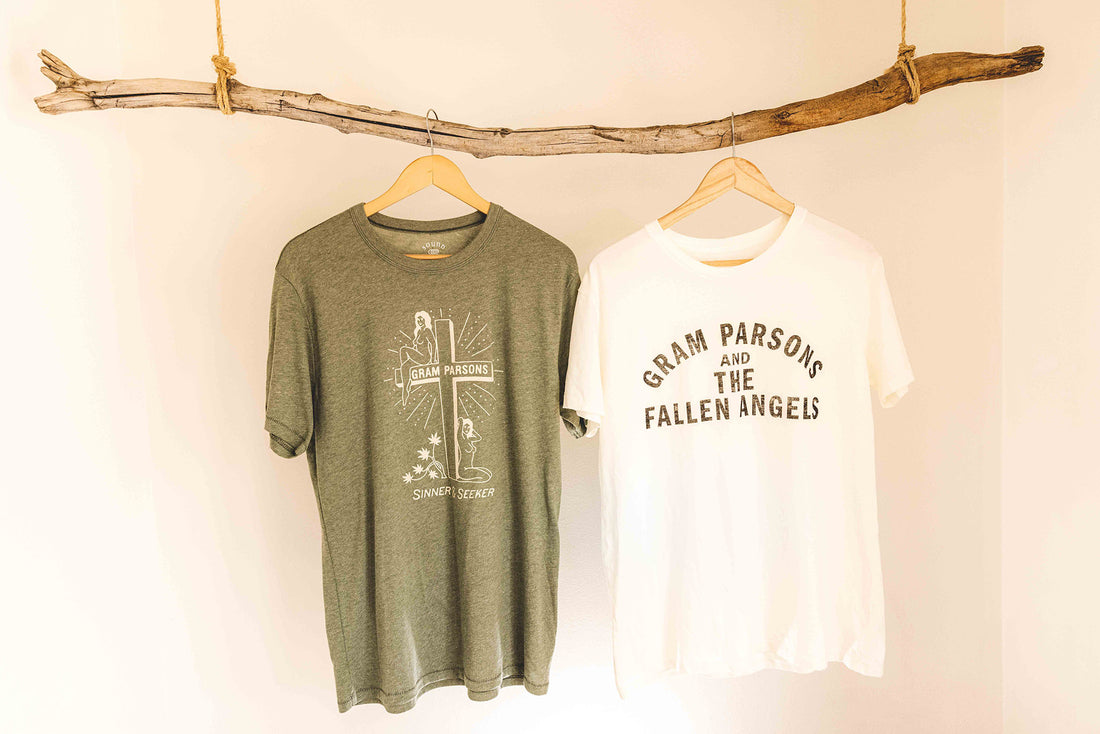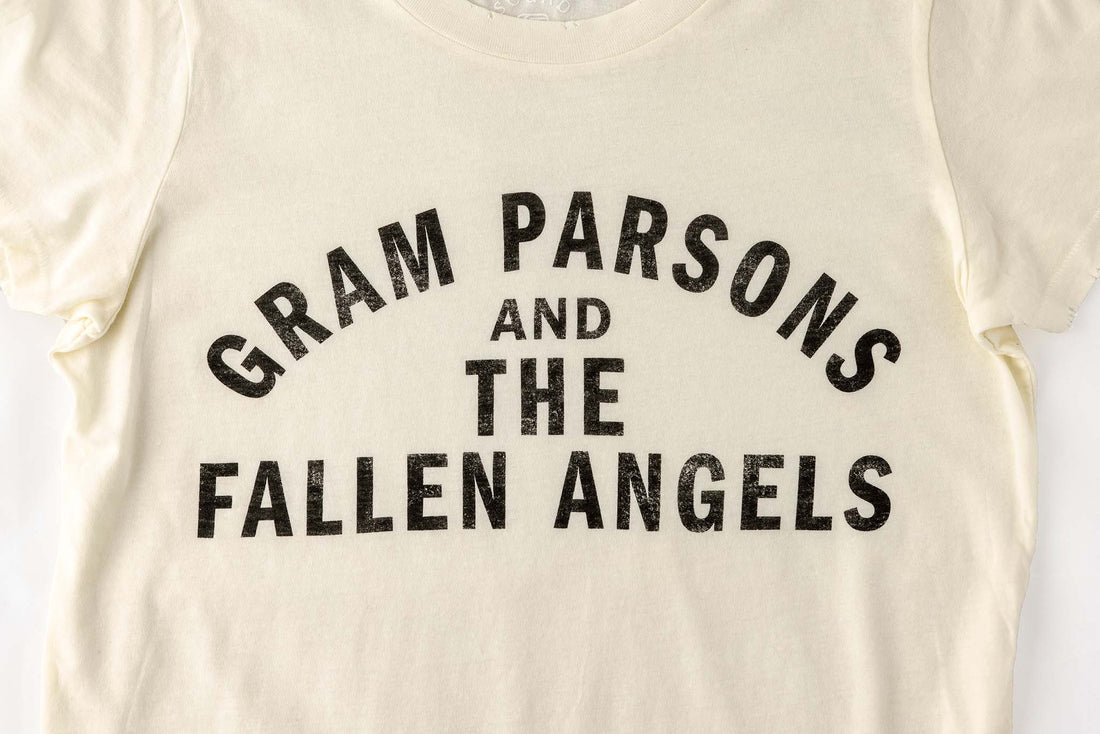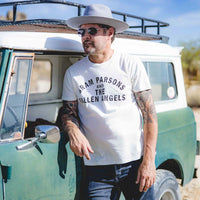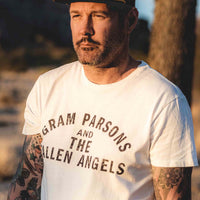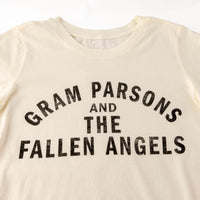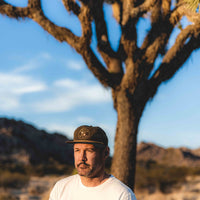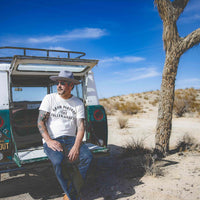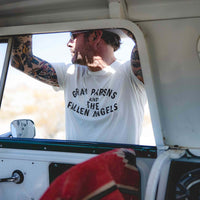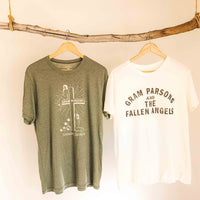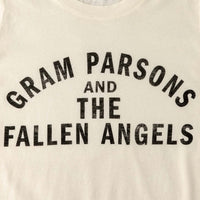 "Gram Parsons & The Fallen Angels" Classic Tshirt
This is the OG of band t-shirts and the only "Official" version. Originally made for Gram's 1973 tour with THE FALLEN ANGELS -  Emmylou Harris, ND Smart II, Jock Bartley, Neil Flanz, and Kyle Tullis -  it has become one of the most iconic and copied designs, but this is the only 'official' shirt currently made by the Gram Parsons estate. Beware of impersonators and copy-cats. Authenticity is key.
We found the softest, worn, distressed t-shirt we could find for the true vintage feel and fit. Vintage white so it has a worn in feel and in both Womens and Mens sizes. Slight imperfections (distressing?) in the collar, shirt sleeves and hem are part of the appeal. Here's another IYKYK moment and if you don't, you should. Long live the music and memory of GP.
Sizes are available in both Mens and Womens sizes ranging from S to XL
Pairs well styled with our Stiletto Pocket Knife Necklace
MATERIAL:
- 100% Cotton
- Imported

DESIGN & FIT:
- Official style from Gram Parsons estate
- Classic fit
- No-closure closure
- Set-in ribbed neckband
- Distressed detailing
- Garment dyed
- Machine Wash


Free domestic shipping for orders over $100. We also offer international shipping. We accept returns for products unless otherwise noted. Please see our Shipping & Returns Policy for full details.