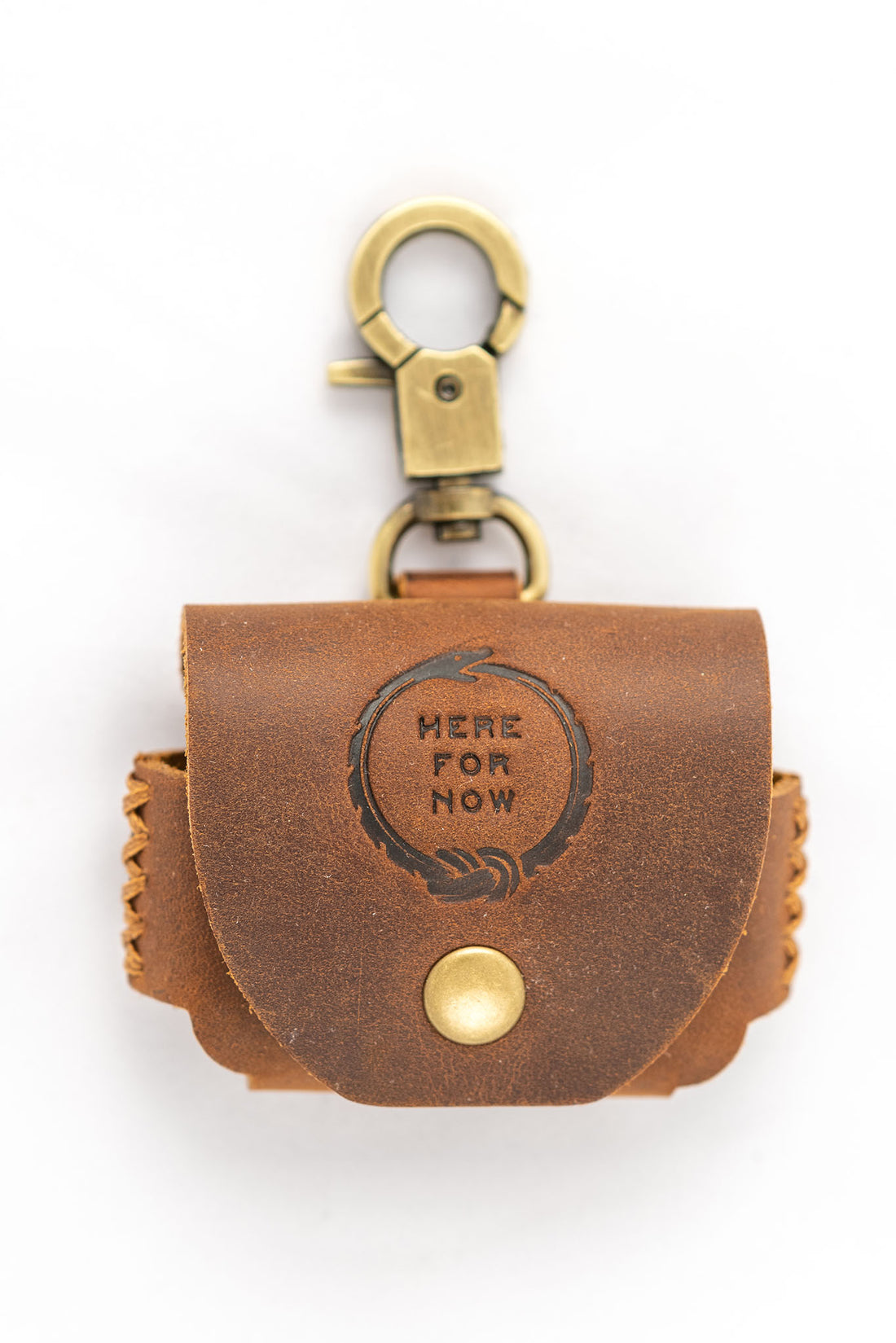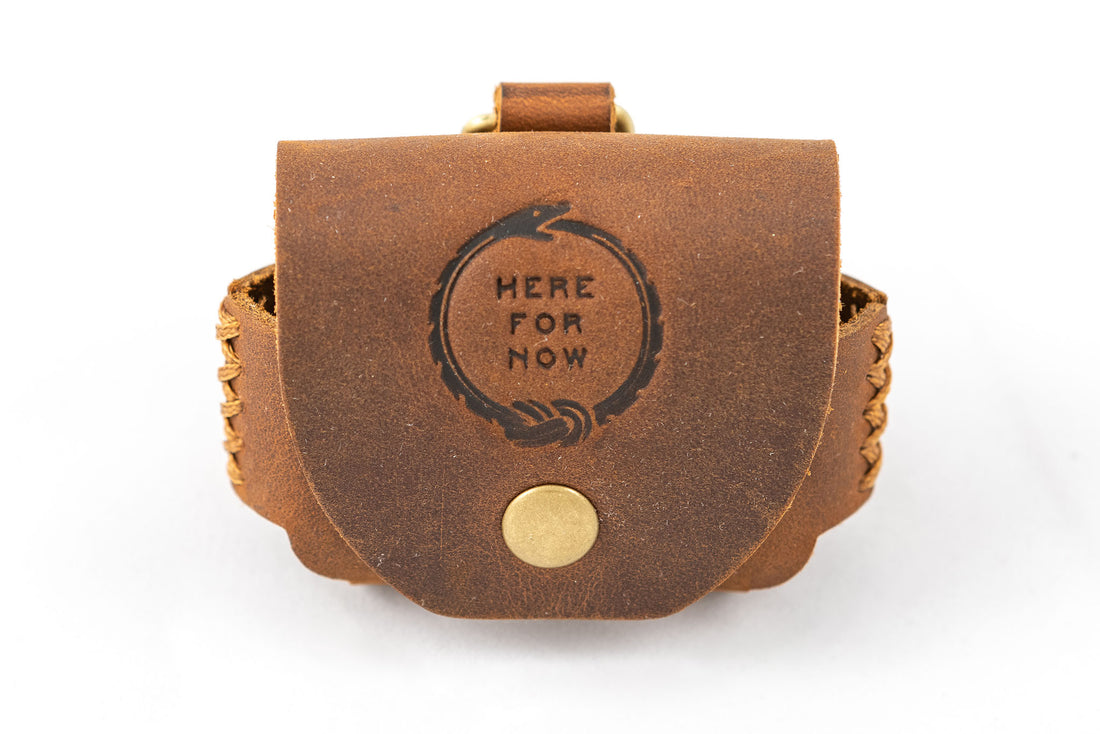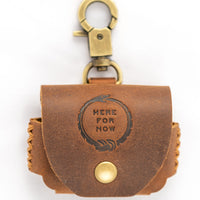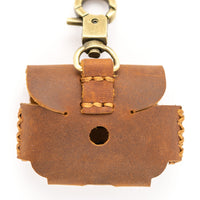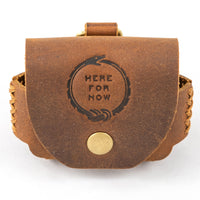 This minimalist, rugged Airpod Pro leather case is built with genuine leather and hand-stamped with our signature "Here for Now" Ouroboros design. The clip makes it easy to pop onto the belt loop of your pants, keychain, or purse, which keeps them out of the Lost & Found. Who are we kidding, no one's going to turn in this handsome leather case.

We created this Airpod Pro leather case because music is the common thread that runs throughout our brand. It's an integral part in our daily lives no matter what we're up to - entertaining, cleaning, dreamin' and schemin'.
Our most used airpod moment, besides plane travel of course, is a little trick we learned years ago to make grocery shopping more enjoyable: a good 1970's reggae playlist.
If you're curious, you can read more about the inspiration behind our "Here for Now" Ouroboros design.  
Pairs well with our Gram Parsons & The Fallen Angels Classic T-shirt.
MATERIALS
-Rustic Genuine full grain leather
-100% Custom Hand Stitched
-Brass Snap Closure System so it fits snugly in any space

DESIGN
-Top clip to attach your AirPods on your bag or trousers
-Durably designed
-Develops to beautifully patina over time

TECHNOLOGY FEATURES
-Compatible with Wireless Chargers
-Bluetooth connection button port
-Accessible Lightning port
Our leather products are all handmade of genuine leather. No two are exactly alike, but all are made carefully and with durability in mind. The leather may color with time to a beautiful patina. Spot clean leather with a moist cloth. For additional details, see our full Leather Care Guide.


Free domestic shipping for orders over $100. We also offer international shipping. We accept returns for products unless otherwise noted. Please see our Shipping & Returns Policy for full details.