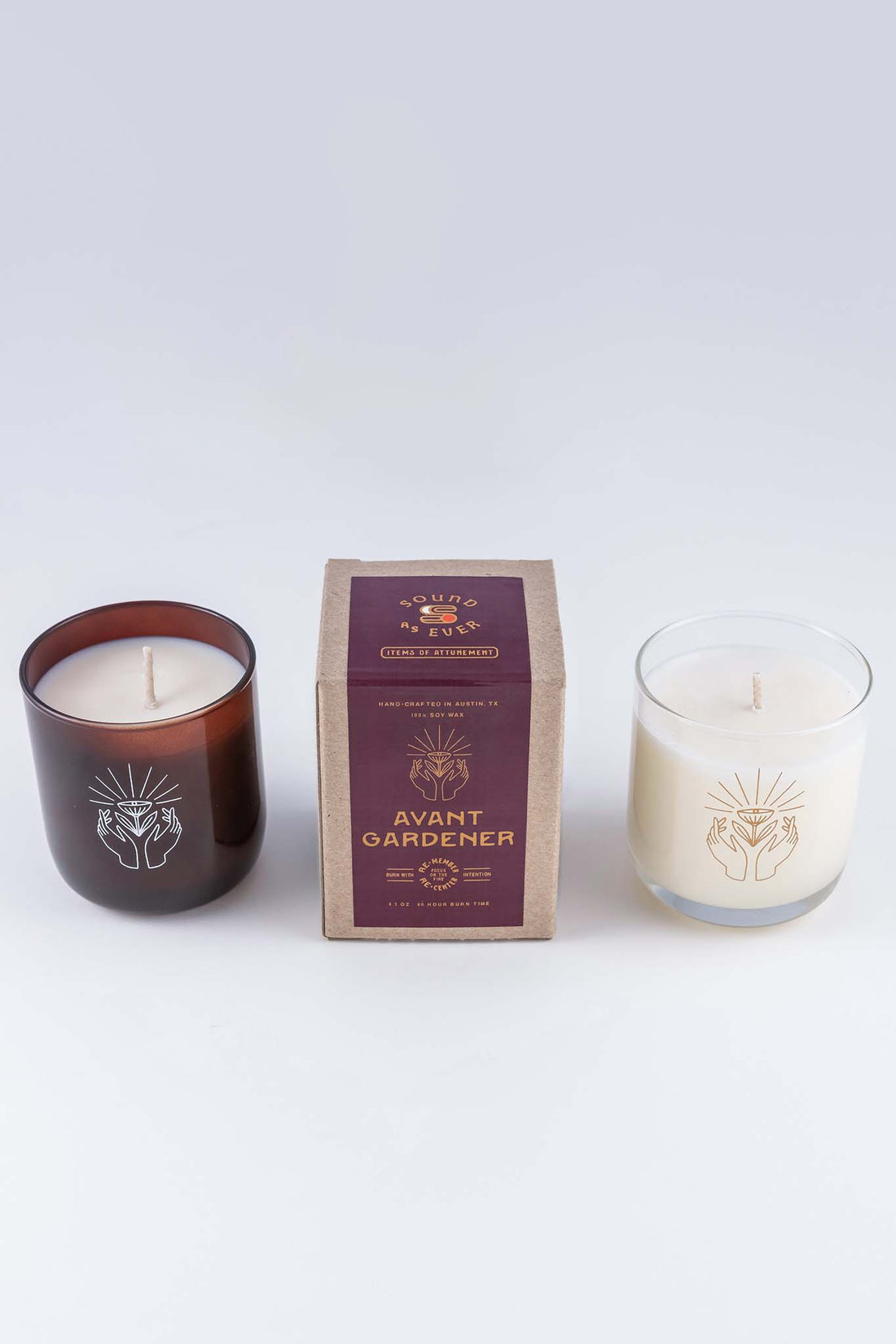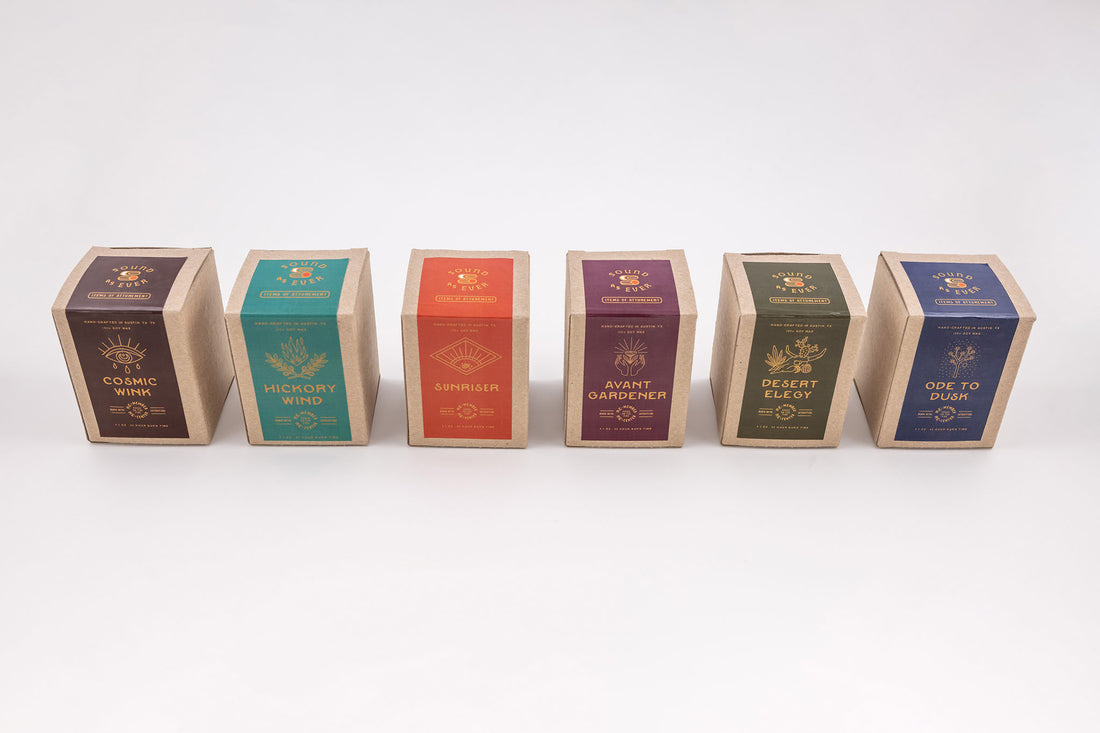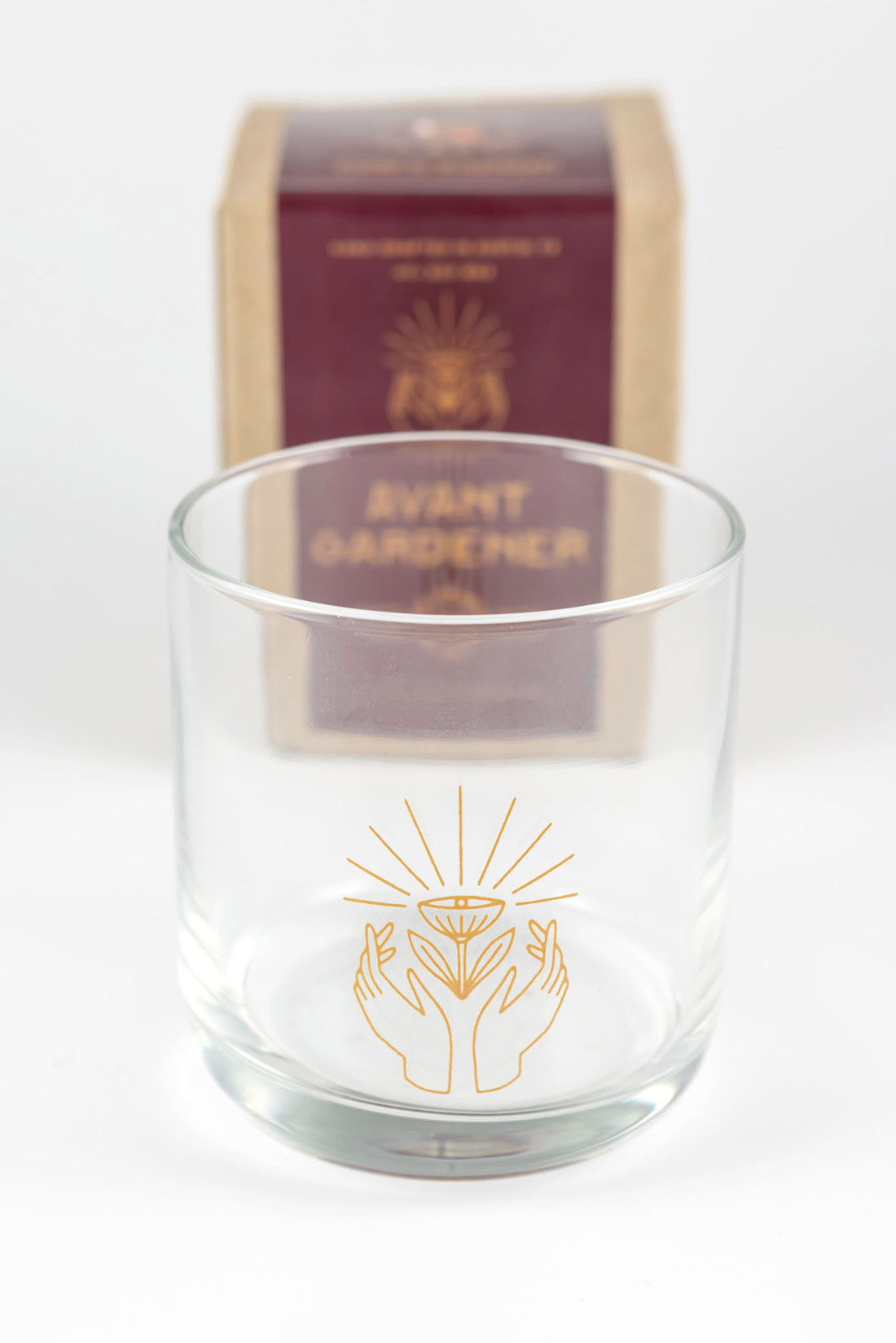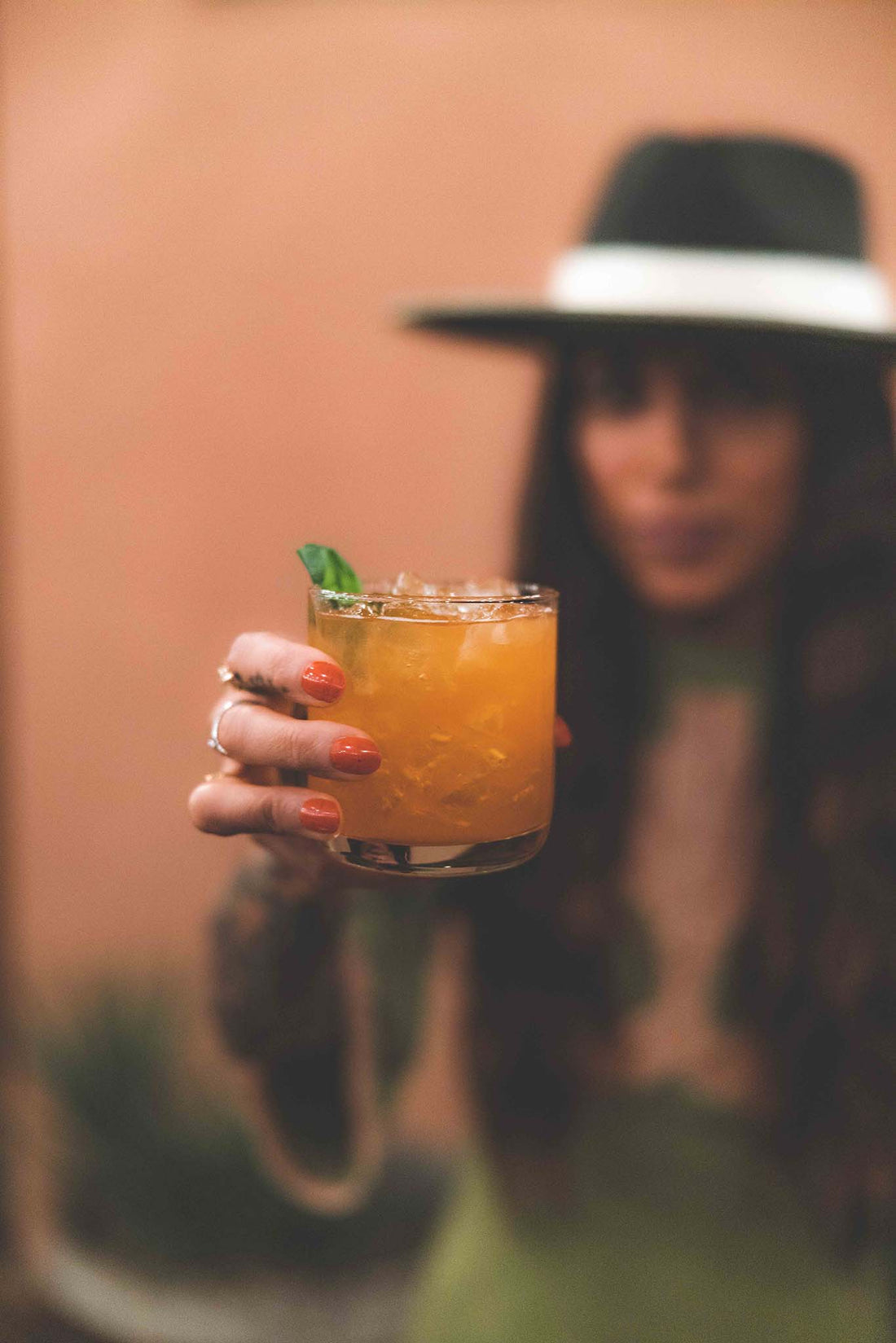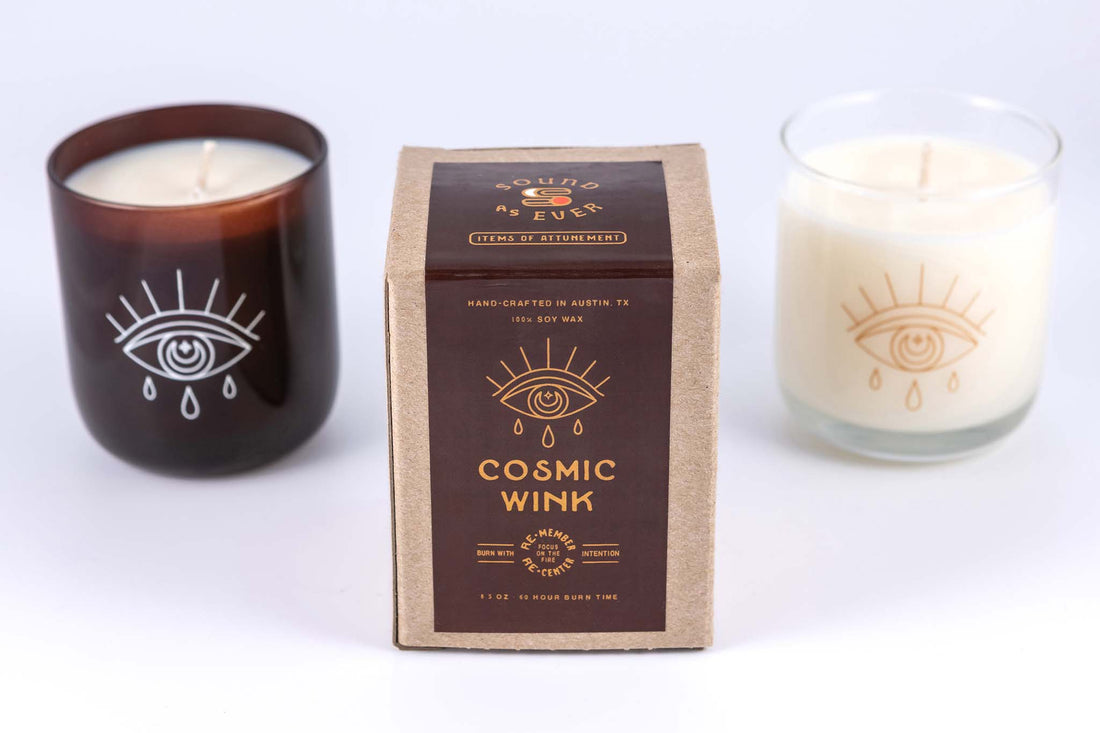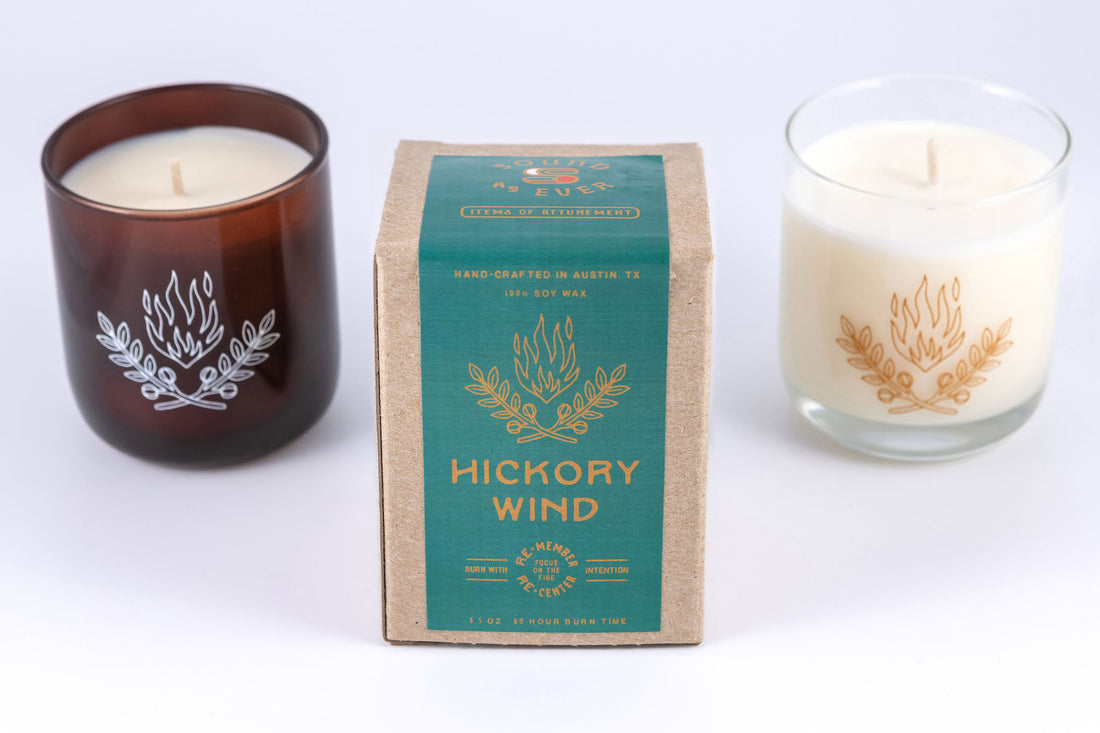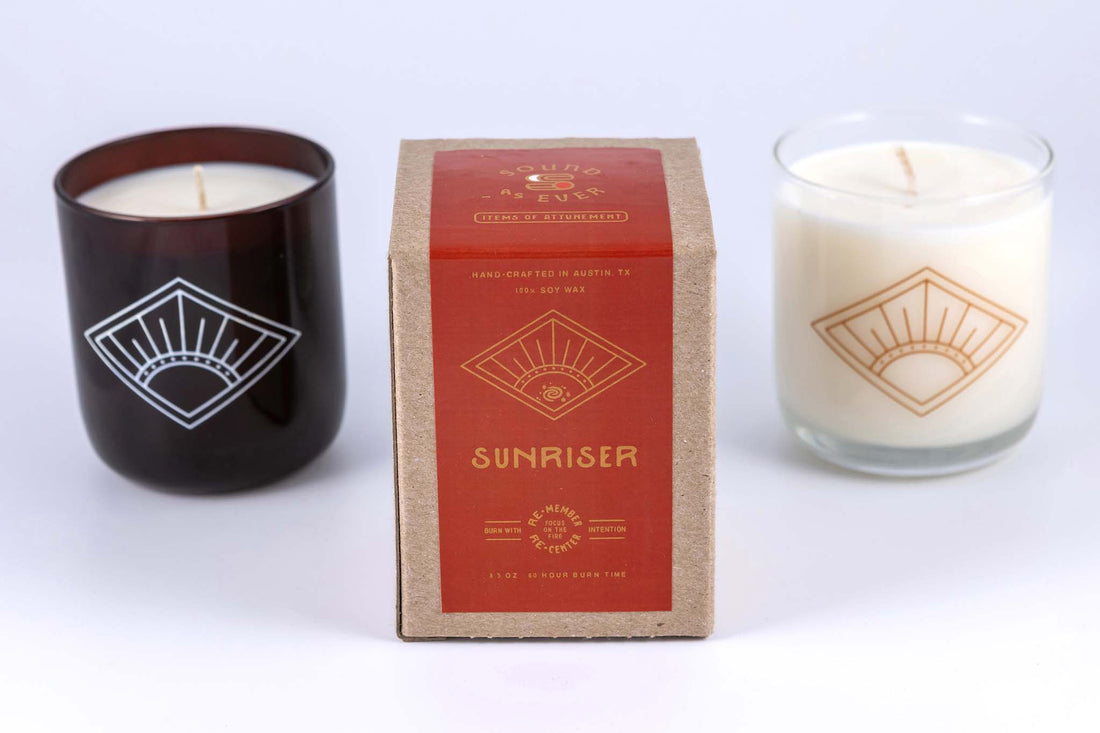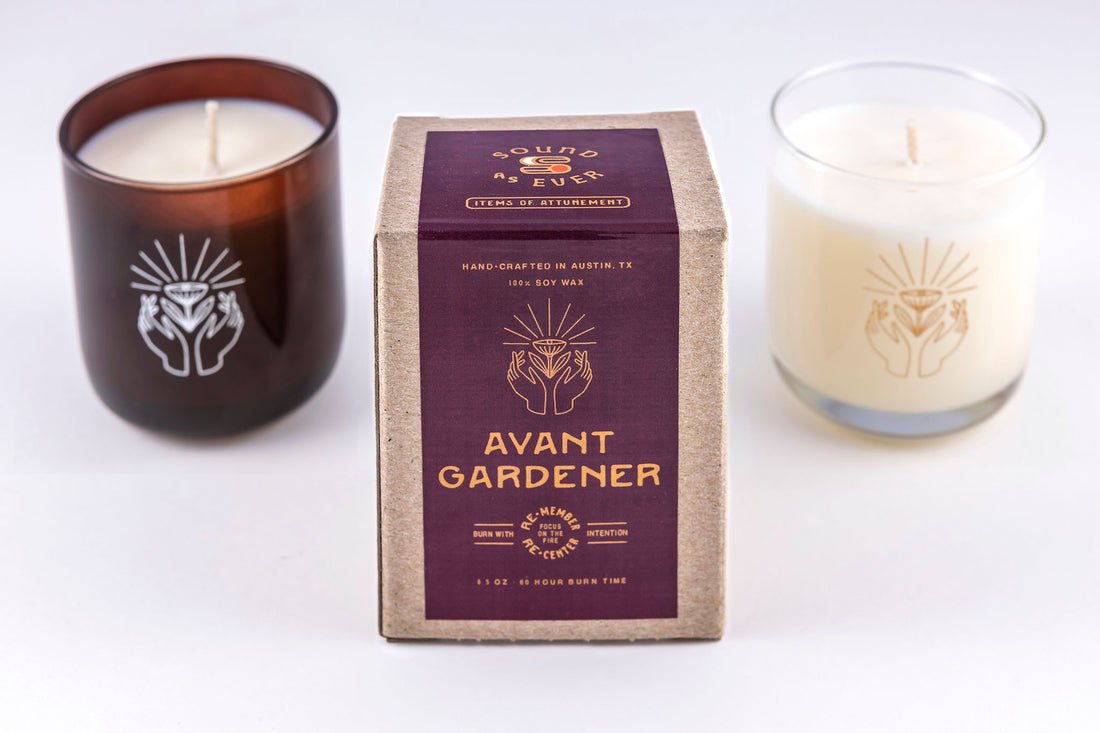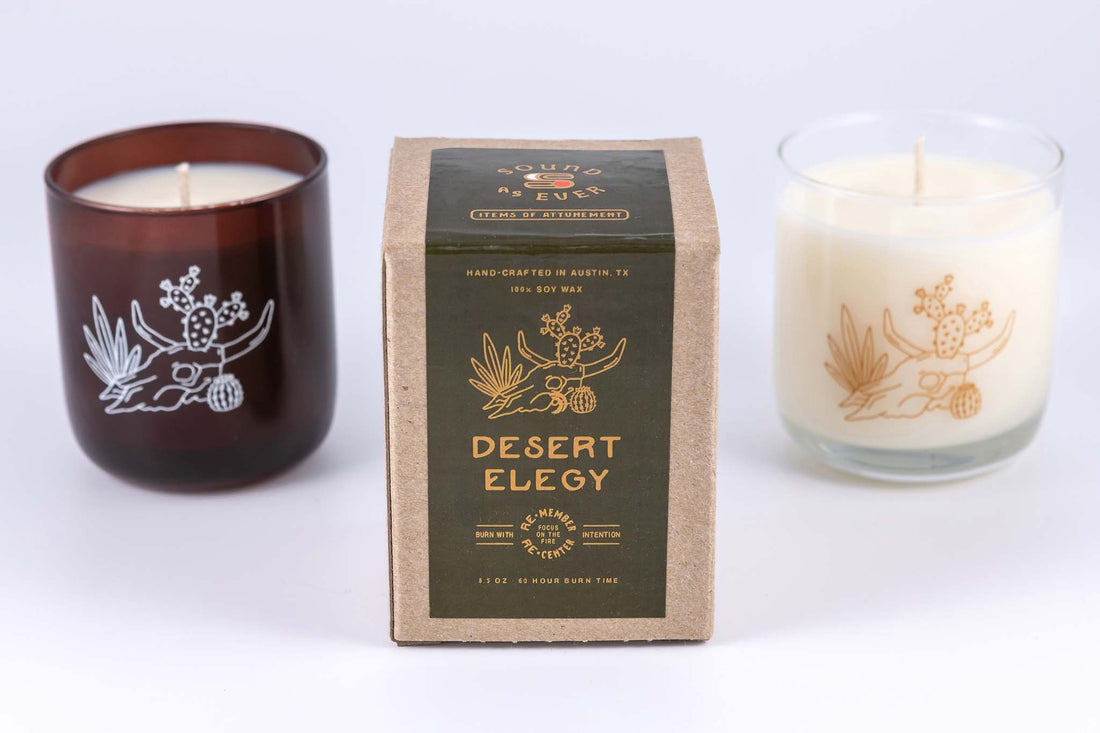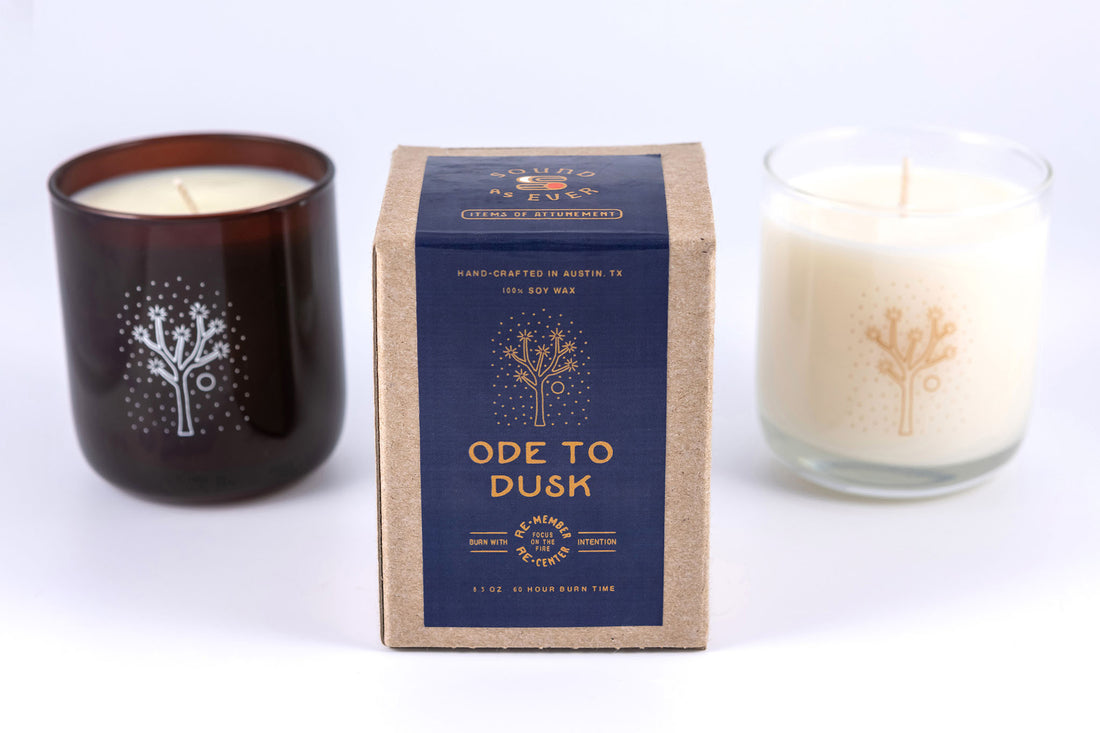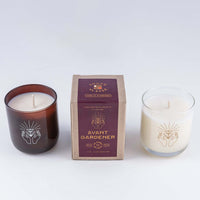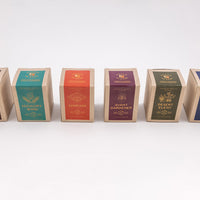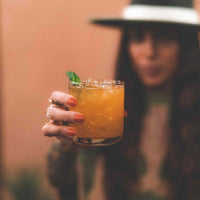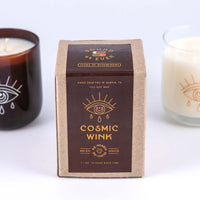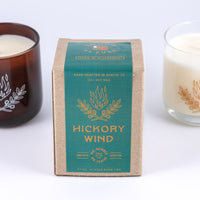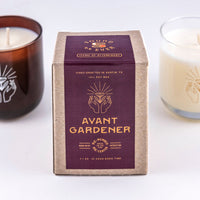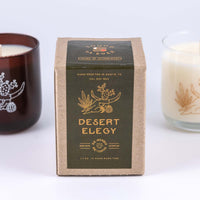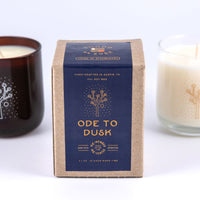 "Candles to Cocktails" Soy Wax Candle
Our hand poured 100% soy wax candles are made from with high quality/Phthalate-free fragrance oils and flat, braided cotton wicks with paper woven in, ensuring the cleanest and most consistent burning candle.
Our collectable glass containers are reusable and come in two different colors- clear and amber.  At the end of the candle's 60 hour burn life, upcycle them to use them in a variety of ways including cocktail glasses, plant pots, pen holder, storing marble collections, change or anything you desire.
Click "SCENTS" tab below for fragrance details. Choose from our six scent options: 
- COSMIC WINK to clear your mind and de-stress
- HICKORY WIND for concentration and focus
- SUNRISER to start your morning
- AVANT GARDENER to harmonize with nature
- DESERT ELEGY for a moment of reflection
-  ODE TO DUSK for an evening tub soak
Our soy wax candles are the perfect way to set the mood when hosting friends and pair perfectly with our items from our Entertain collection. 
MATERIALS:
- 100% soy wax
- high quality/ Phthalate-free fragrance oils
- flat, braided cotton wicks with paper woven in
- Glass

DESIGN:
- Hand crafted in Austin, TX
- Custom designed, collectable glasses
- Upcycle used candles as whiskey glasses or container for items of choice

BURN TIME:
- Approximately 60 hours

MEASUREMENTS:
- 8.5 oz candles
- Approximately 3.5 inch diameter
Fragrance notes of our candles include:

COSMIC WINK:
Cannabis flower and tobacco swirled with nag champa, whiskey, sweetgrass and pine

HICKORY WIND:
Woodsy pine, oak, birch and firewood mixed with black pepper and a hint of gardenia

SUNRISER:
Invigorating citrus with the soothing addition of lemongrass, bergamot and white tea

AVANT GARDNER:
Fresh stargazer lilies with the earthy scent of sage, oakmoss and amber

SUNRISER:
Invigorating citrus with the soothing addition of lemongrass, bergamot and white tea

DESERT ELEGY:
An intoxicating blend of musk, cardamom, sandalwood, cedar, violet and leather

ODE TO DUSK:
Luxurious fine leather with a touch of smoky vanilla and amber

Soy wax candles are an eco-friendly burning option. Soy wax is a renewable resource that is also biodegradable. Compared to paraffin candles, soy wax candles burn for longer meaning less material is consumed.

We also designed our "Candles to Cocktails" line with the intention of upcycling the glasses as whiskey or cocktail glasses at the end of their burn life. Not sure how to upcycle them safely? Read our How to Upcycle Your Candle Vessels article for detailed instructions.
After you have upcycled your glass, they should be washed using soap and water. Because of the design, we recommend that you keep these out of the dishwasher and don't use anything abrasive.


Free domestic shipping for orders over $100. We also offer international shipping. We accept returns for products unless otherwise noted. Please see our Shipping & Returns Policy for full details.