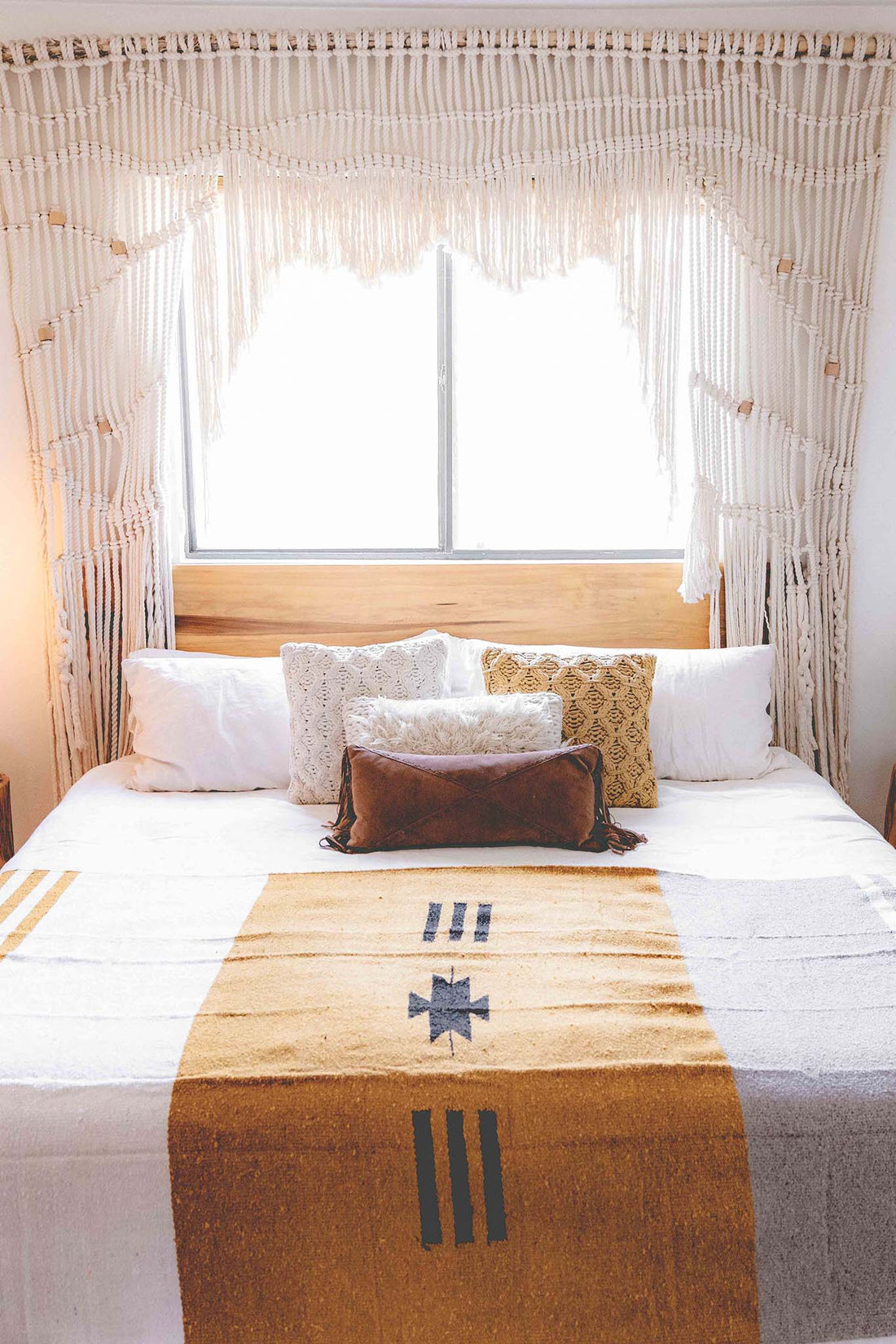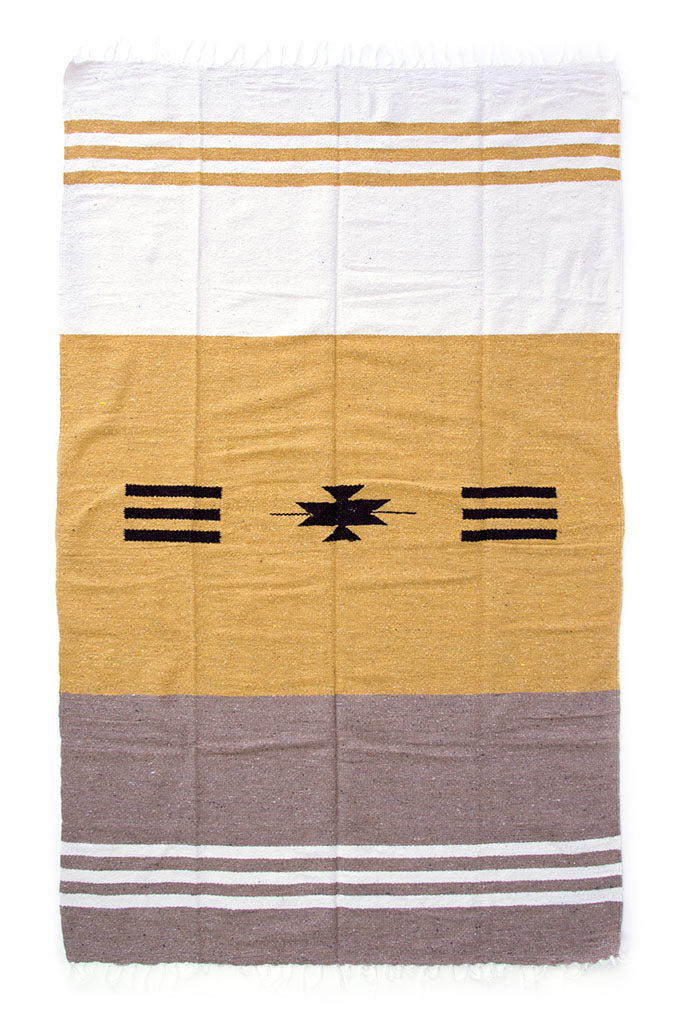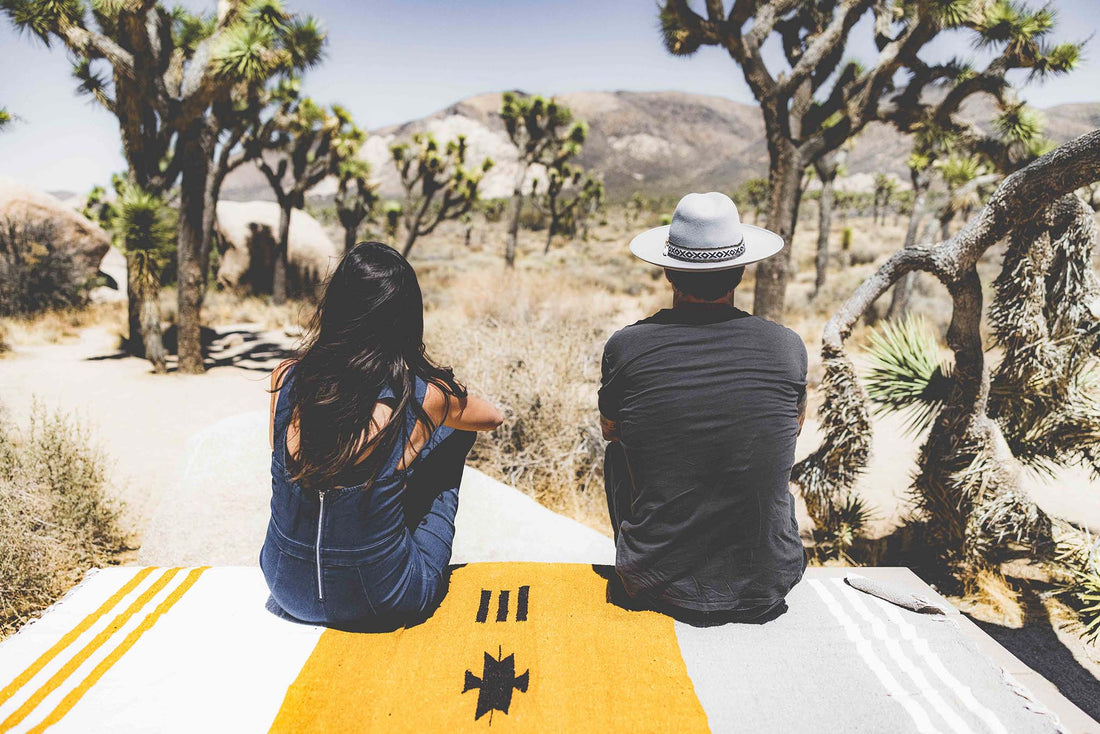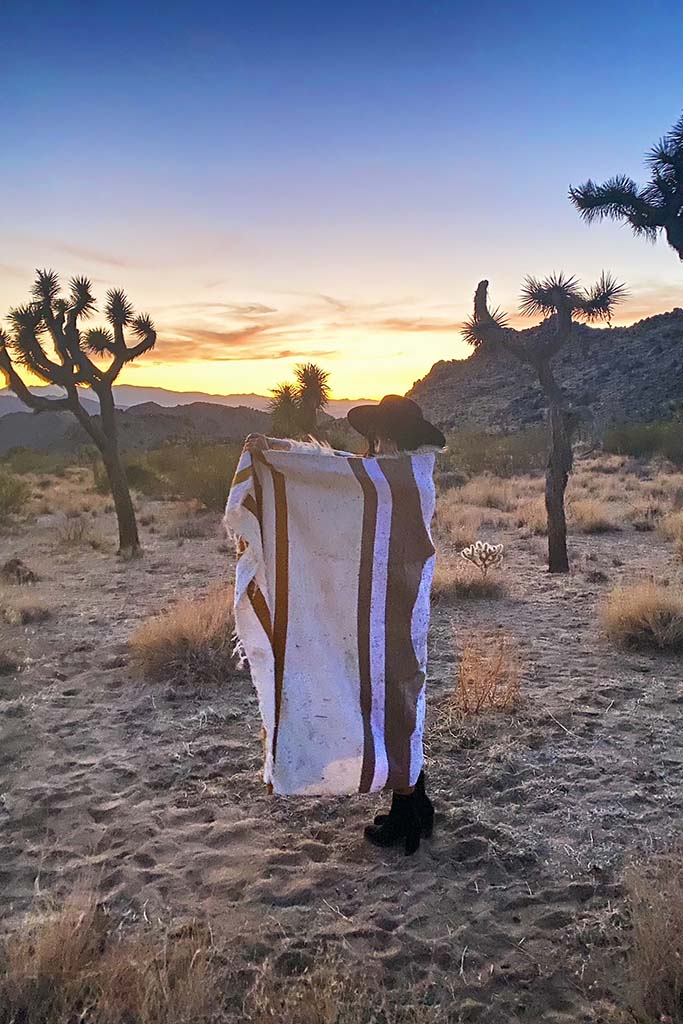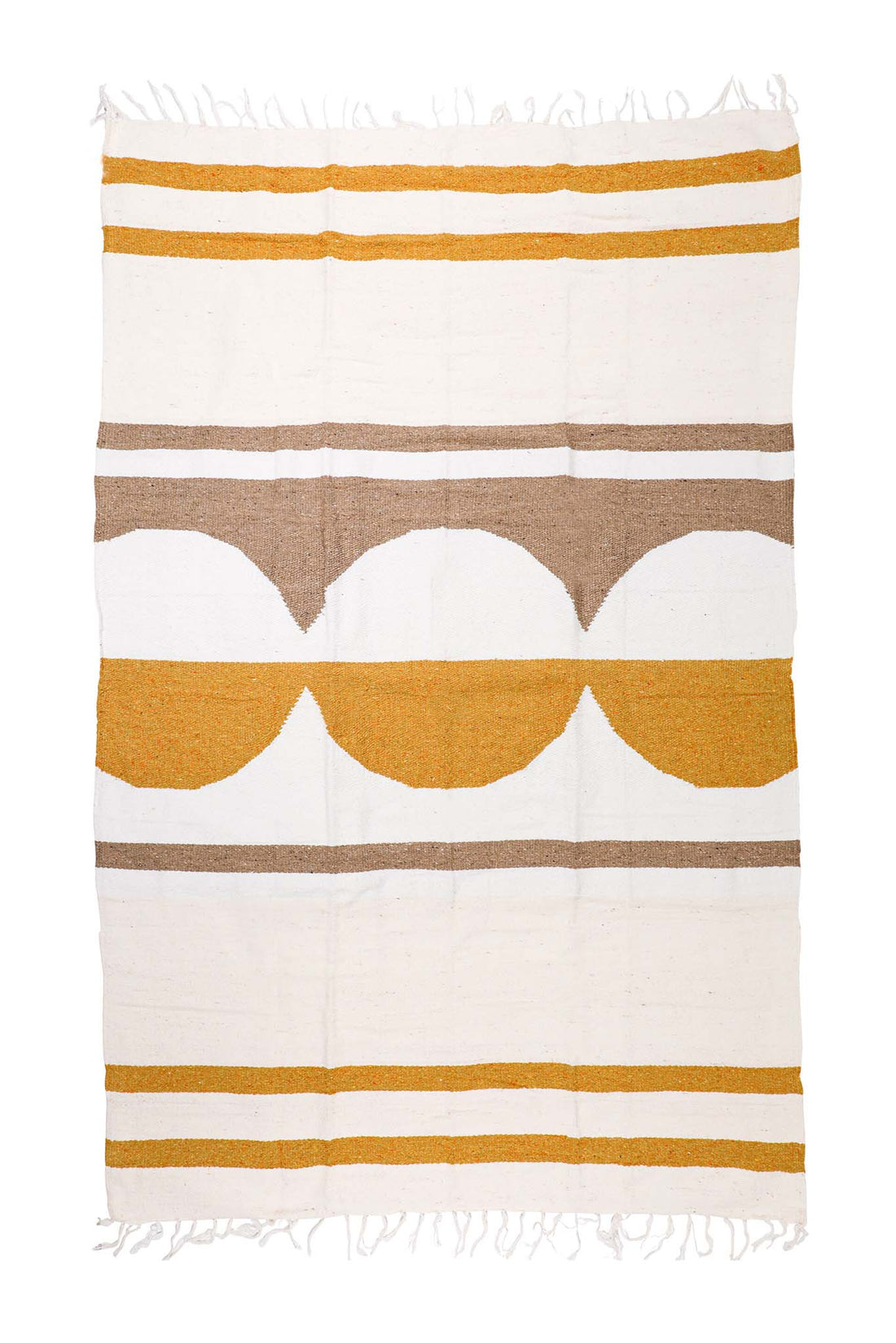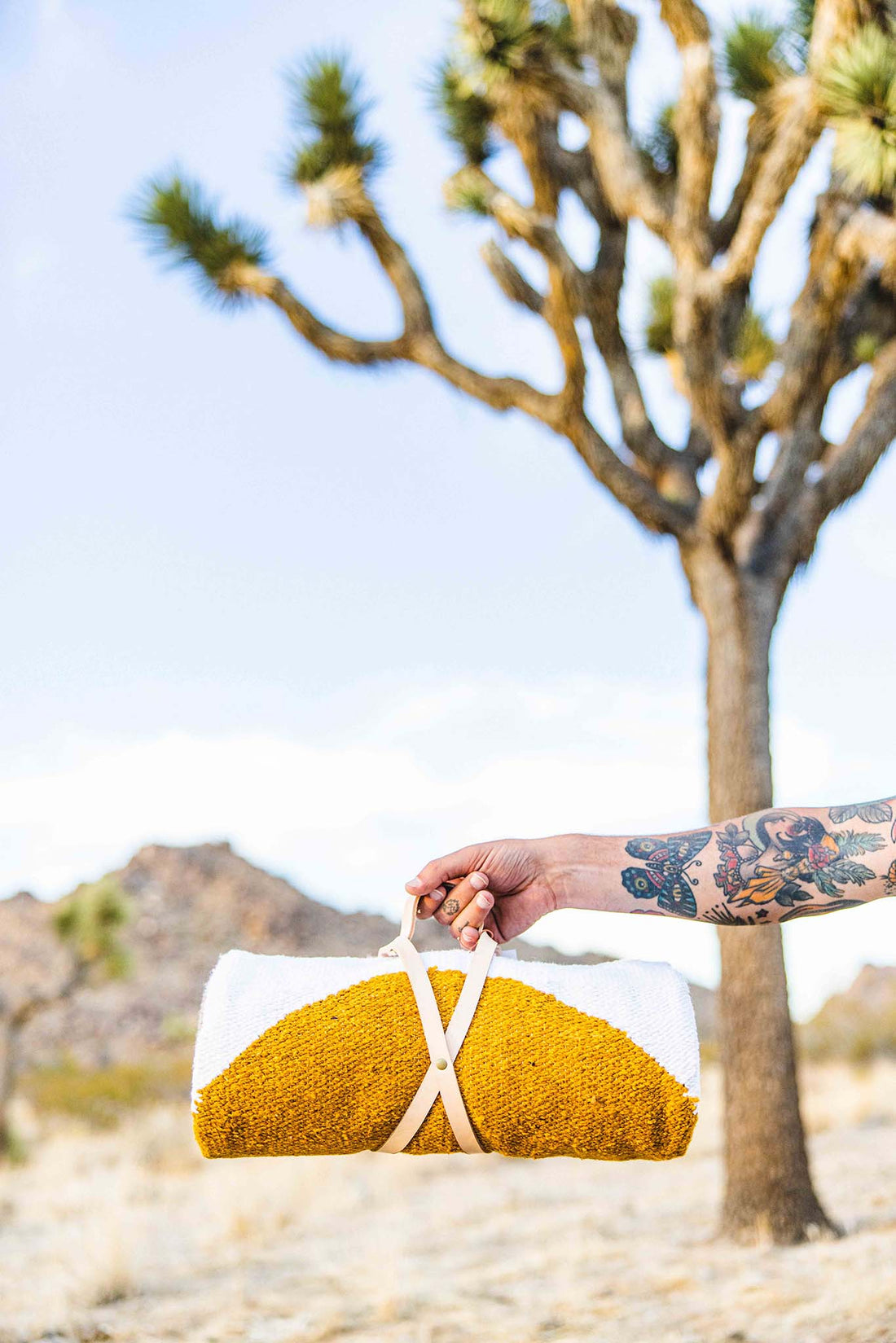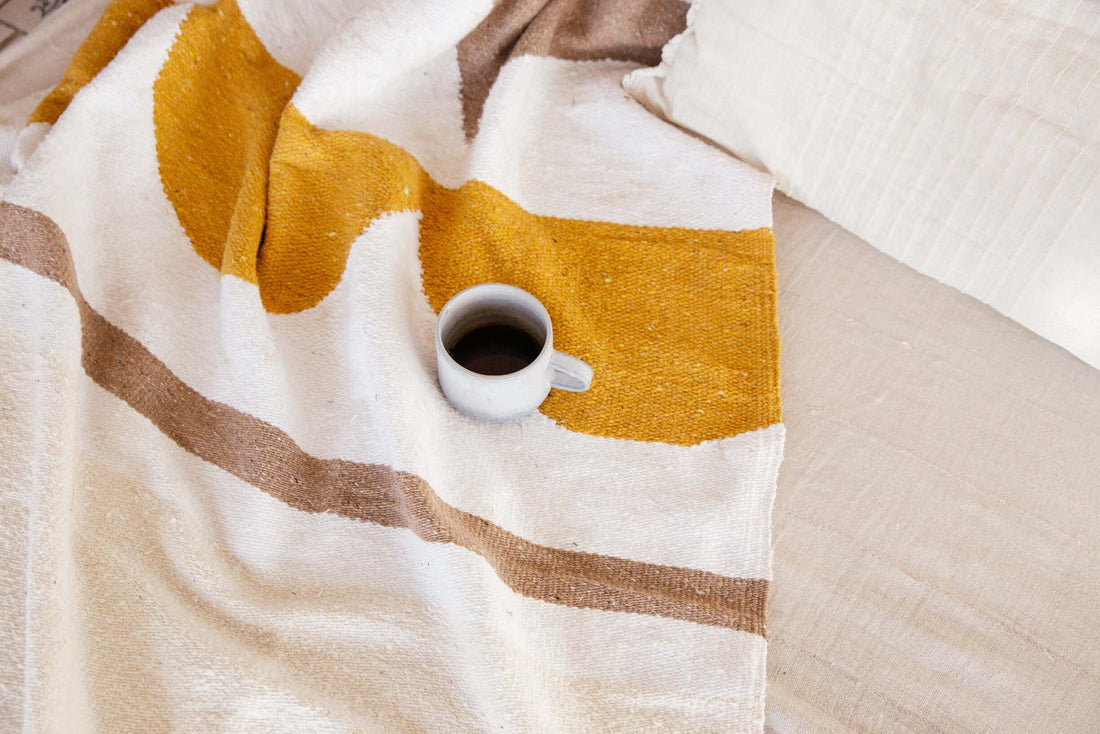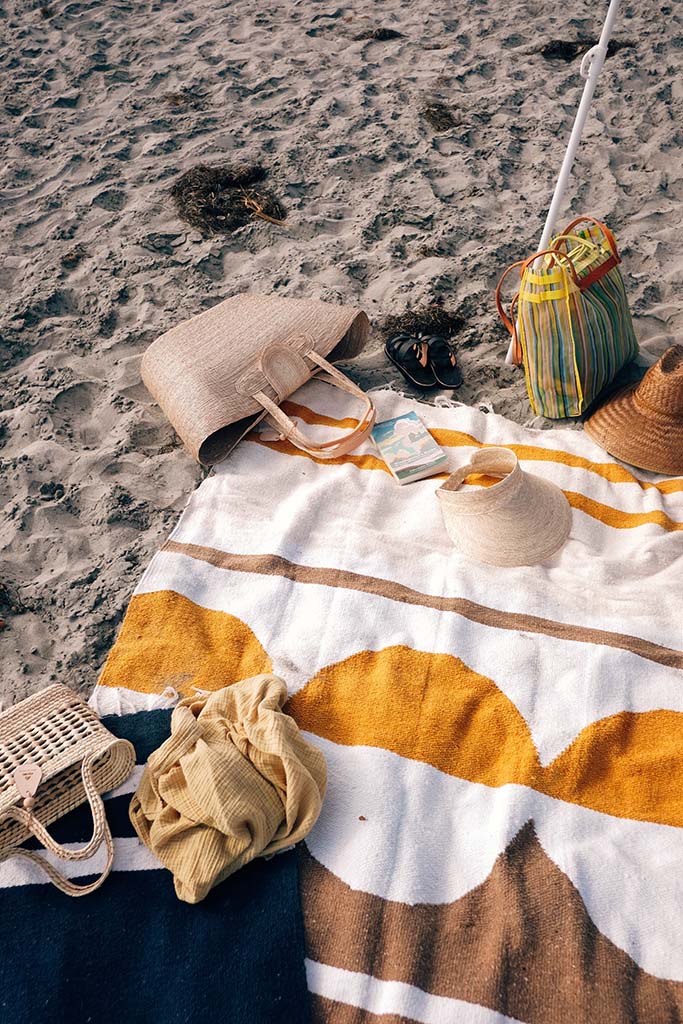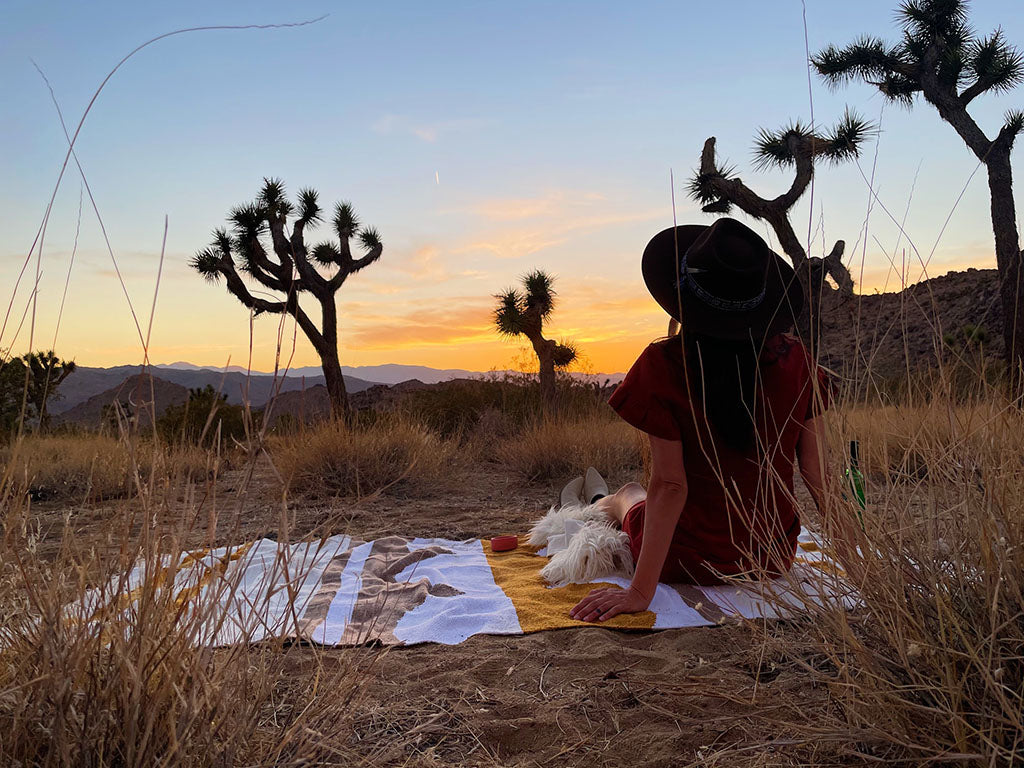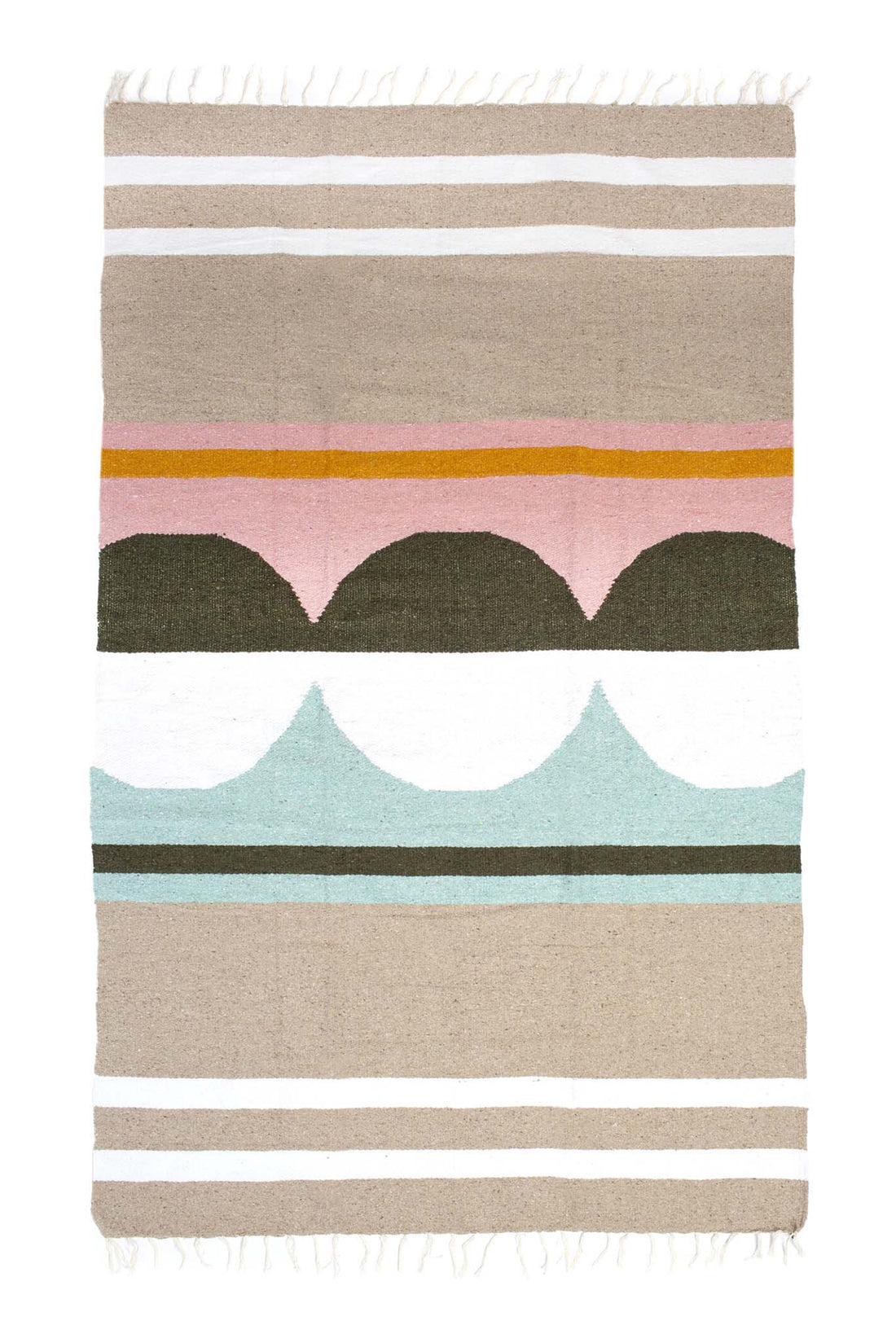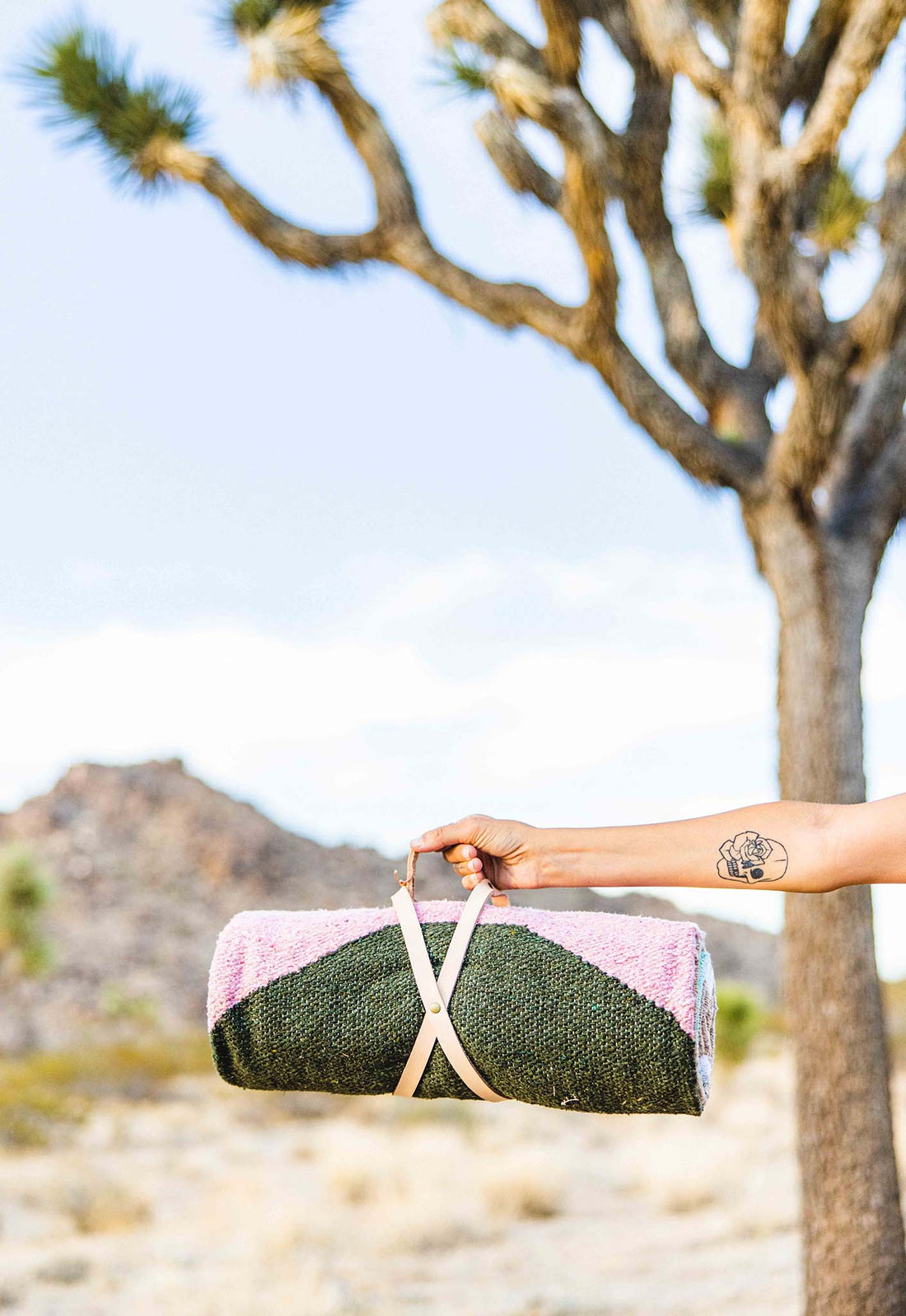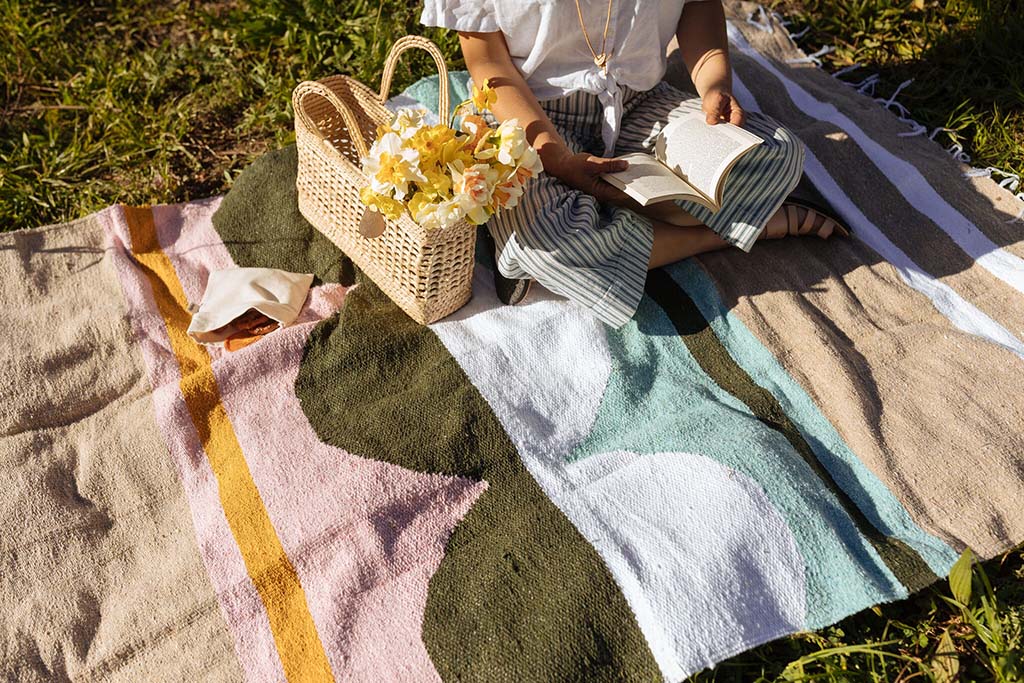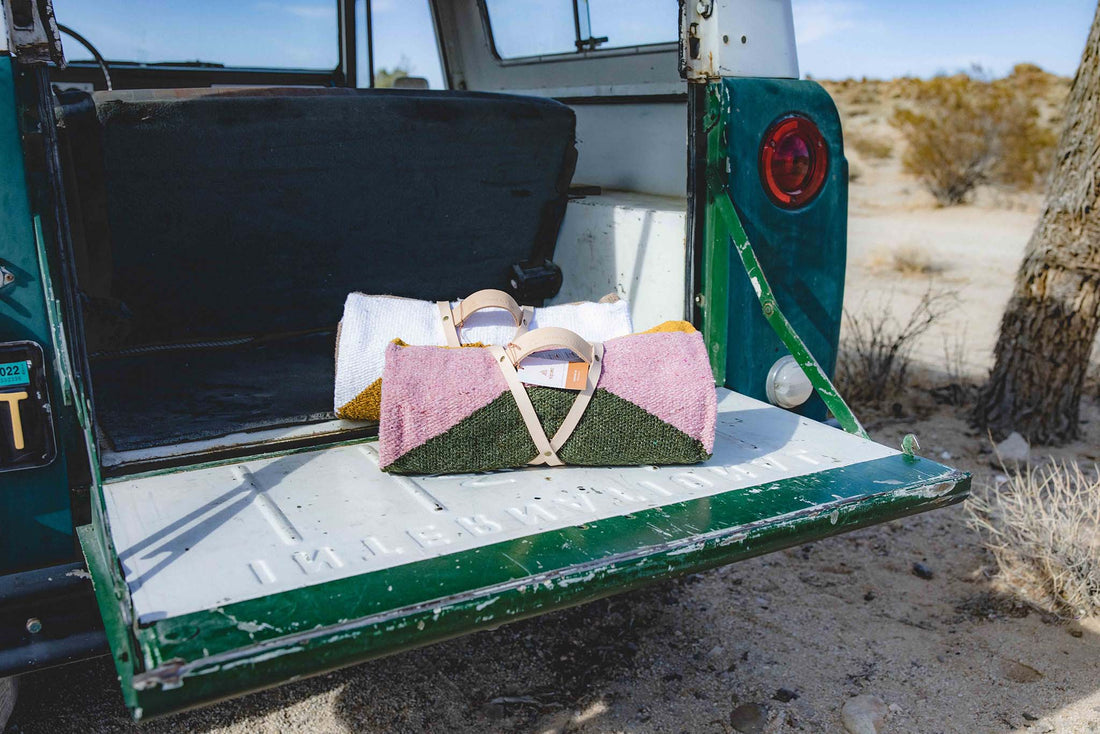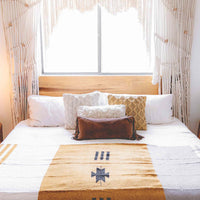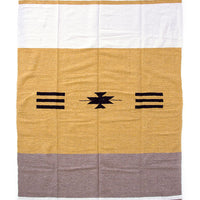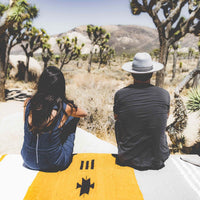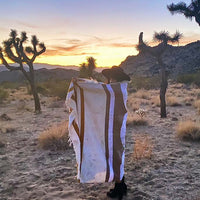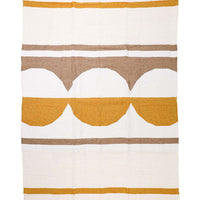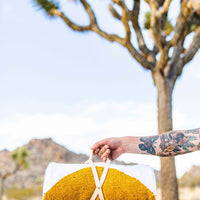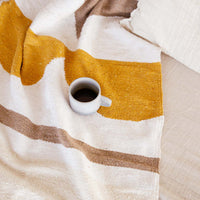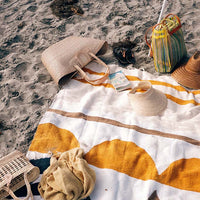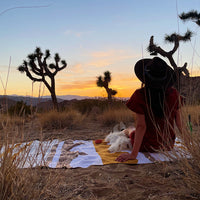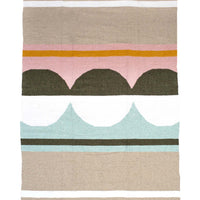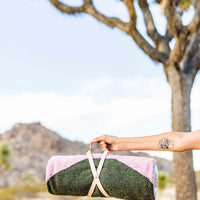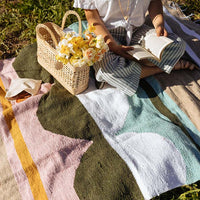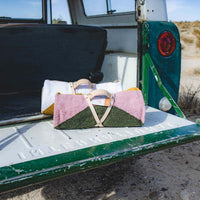 Our versatile blankets, hand-woven by skilled artisans, can be used for an outdoor adventure or to simply style your couch or bed as a throw adding a splash of color. Soccer games, the beach, a park or by the fireplace - there's no place these blankets cannot go.
Our Sound As Ever logo is hand-stamped on a custom leather harness wrapped around the blanket made for ease of carrying. The  leather straps are hand-made by us out of vegetable tanned leather that ages nicely with use. Grab it, and onward to your next escapade.
Sustainability is key to us, so each blanket is made with recycled fibers which come directly from clothing production remnants and are respun into new yarns. We're proud to partner with Nipomo, a brand that works directly with artisans throughout Mexico. Your purchase helps local communities in Mexico by providing an income for skilled craftspeople while also helping them to preserve and continue their traditional craft.
Available in three patterns and color combinations:
- Horizonte Arena
- Luna Sol
- Luna Fresca
Pairs well with any of our items from our Bar Accessories and Drinkware collection for the perfect picnic outing.

MATERIAL:
- Recycled fiber blend (acrylic, polyester, cotton)
- Vegetable-tanned leather strap

DESIGN:
- Handwoven by skilled artisans in Mexico
- Available in 3 unique, geometric designs

MEASUREMENTS:
- Unfolded: 83" x 51"
- Rolled: ~ 16.5" x 6.5"

NOTES:
*Please note blankets and leather straps are handmade and colors will vary.
BLANKET:
All yarn is made from recycled clothing production remnants. That means less fabric waste ending up in landfills.

LEATHER STRAPS:
Vegetable tanned leather, using only natural tannins, has no negative environmental impact. This tanning method is ancient and requires skilled craftsmanship.
Blankets are machine washable on cold gentle cycle, lay flat to dry.

The vegetable tanned leather is sealed to resist dirt and moisture, and will tan with time and exposure to sun and light. Leather can be spot cleaned with a moist cloth. For more care details, see our full Leather Care Guide.


Free domestic shipping for orders over $100. We also offer international shipping. We accept returns for products unless otherwise noted. Please see our Shipping & Returns Policy for full details.