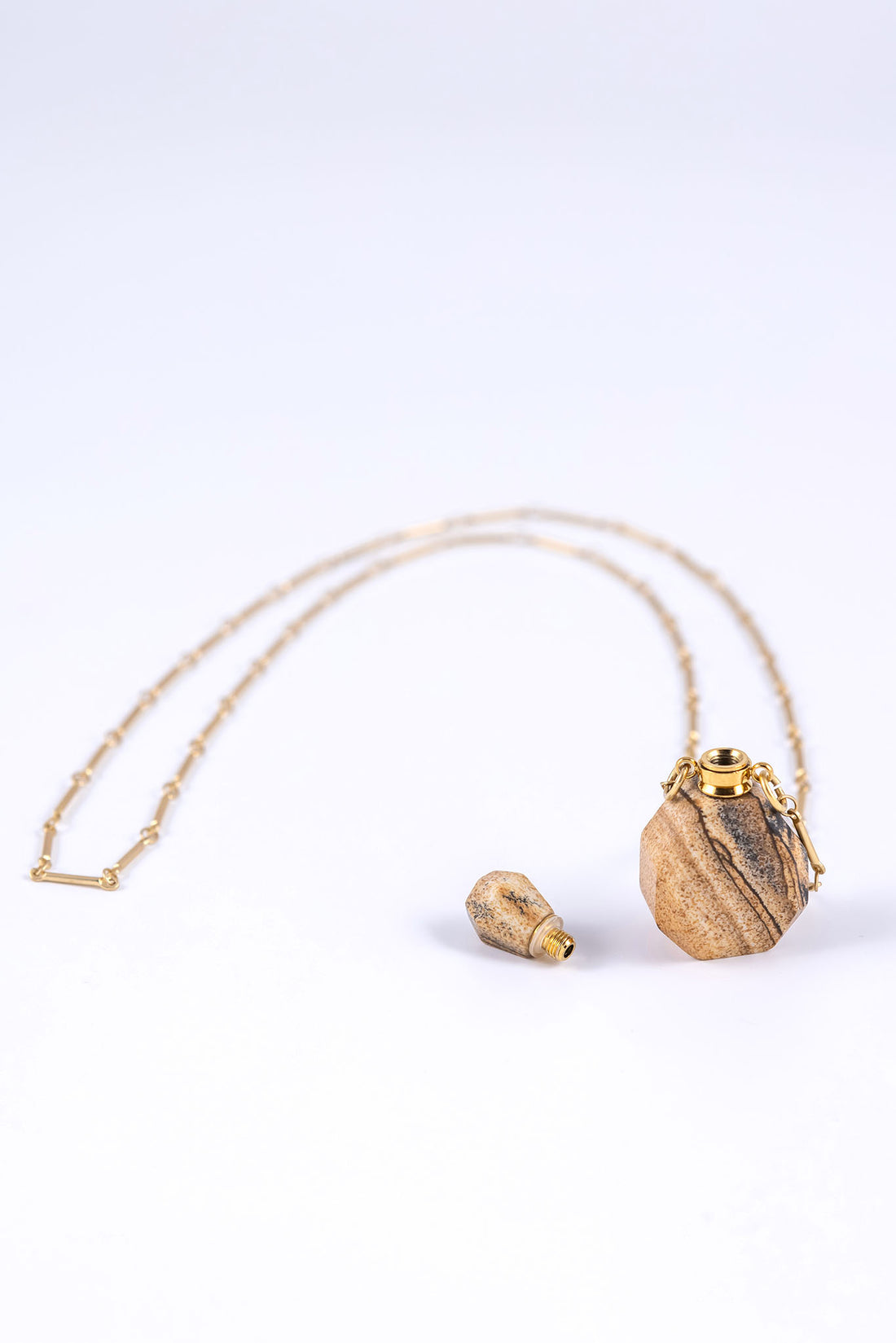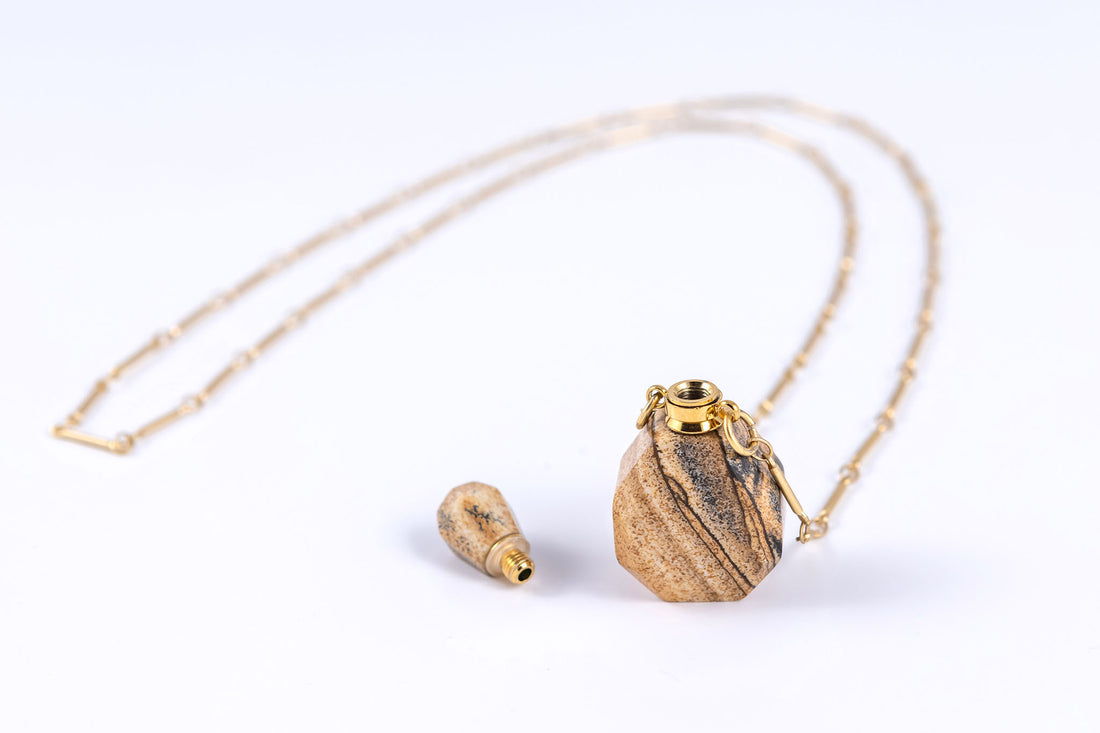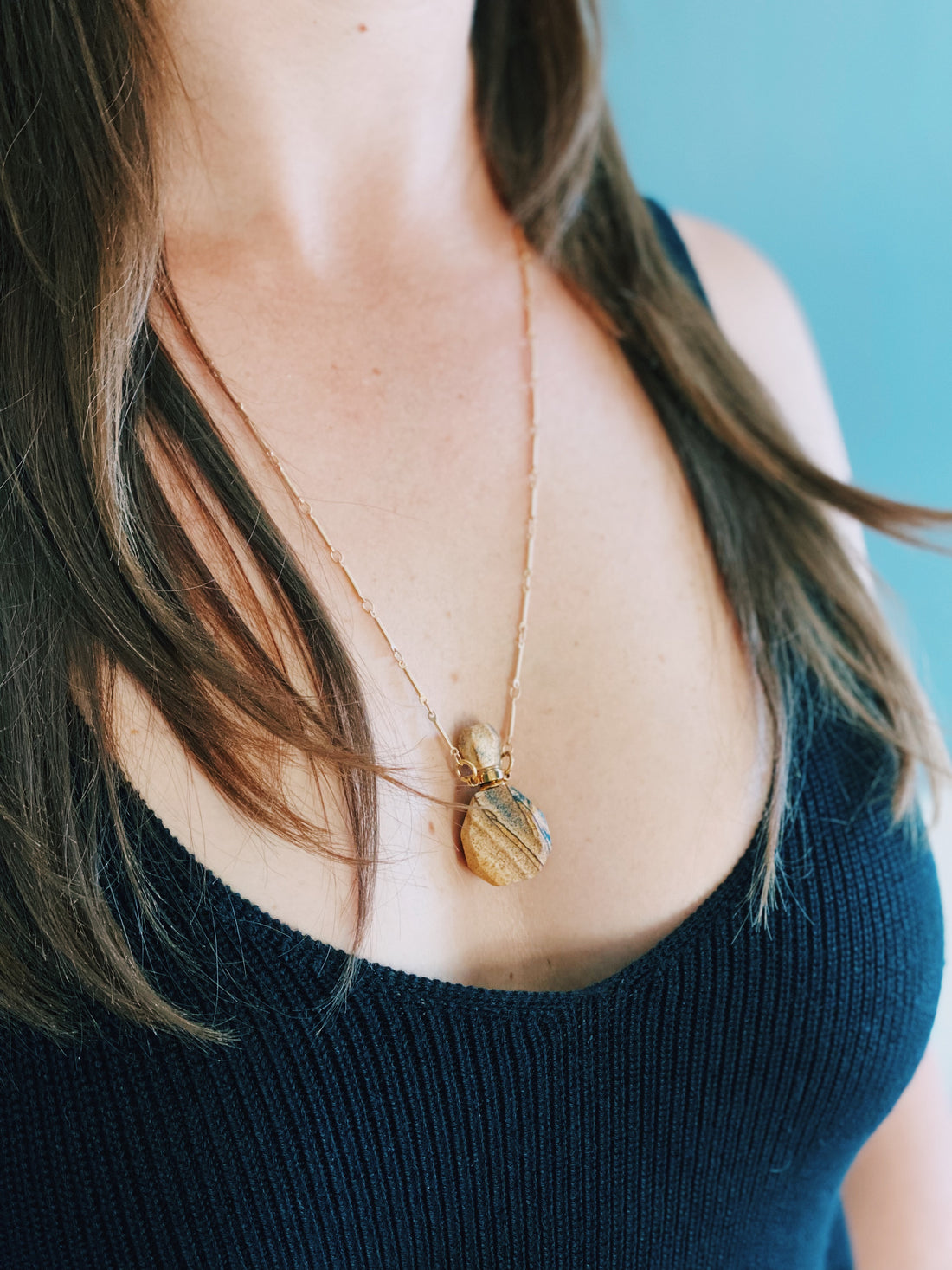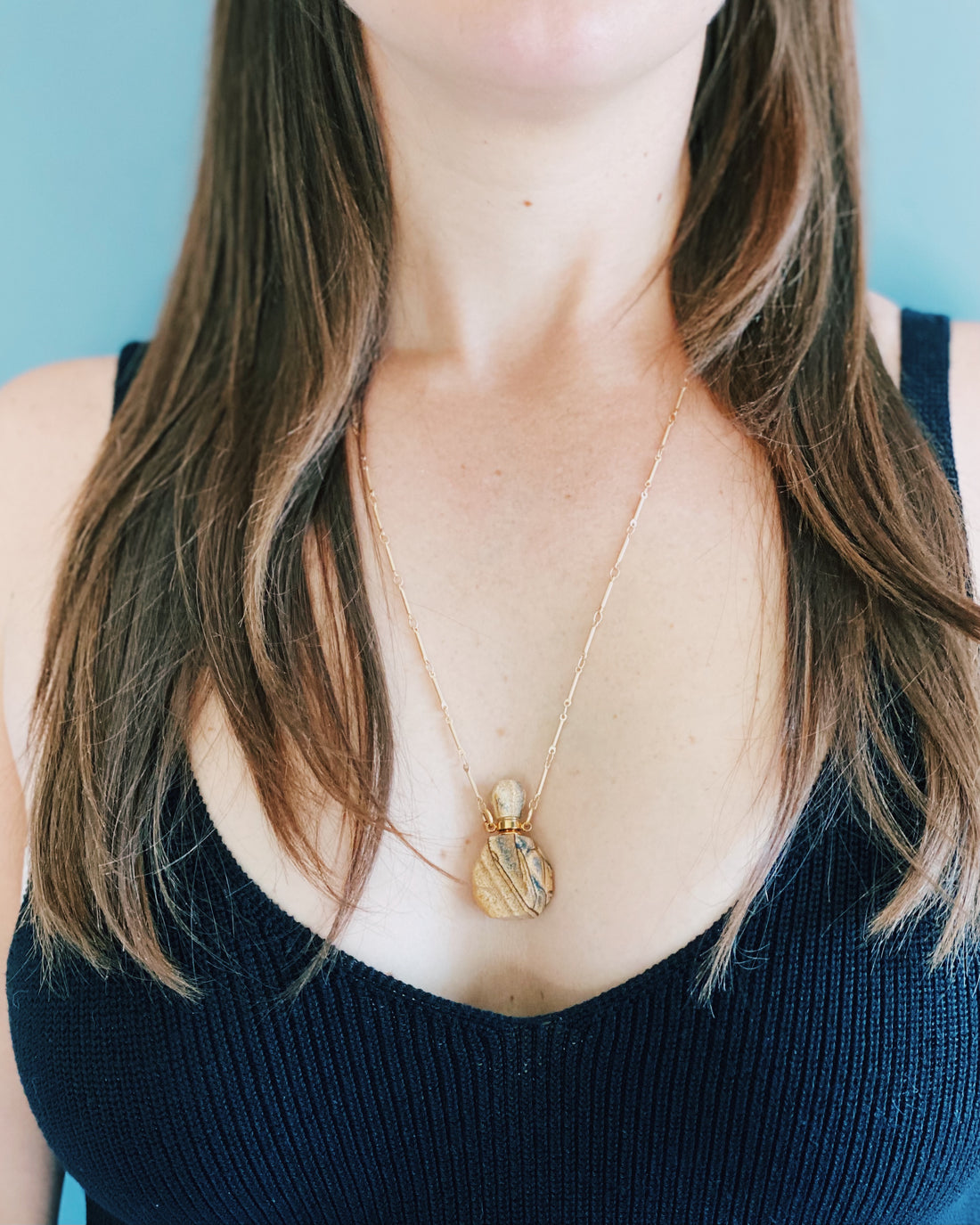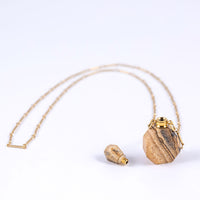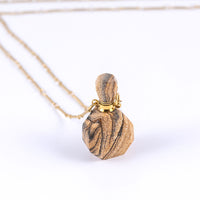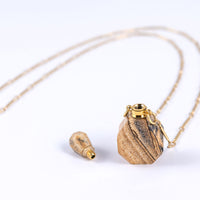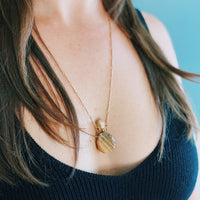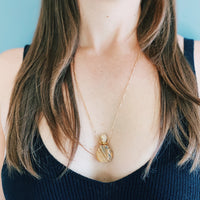 Jasper Essential Oil Necklace
Many times aromatherapy helps us get through our day. These mini vials are made out of jasper and have a tiny screw top so you can drop in your favorite essential oil. We love anything in the mint family for a natural pick me up, or sandalwood when we feel more zen.
Our essential oil necklace is strung on a 30" matte gold plate bar chain and includes our Sound As Ever logo charm with our ouroboros design on the flip side, reminding us that we are all Here For Now. This necklace is meant to be put over the head and does not have a clasp.
It's a simple way to do something kind for yourself. Breathe in friends.
For other aromatherapy items, our Wellness collection has a plethora of options to help attune your sense. 
Essential oils not included.

MATERIALS:
- Jasper
- Gold plated bar chain
- Brass charm

DESIGN:
- Mini vial with screw top
- Accented with our "Here for Now" charm
- Long, slip-on bar chain

MEASUREMENTS:
- Jasper vial - approximately 3.5-4 cm height
- Chain - 30 inches


Free domestic shipping for orders over $100. We also offer international shipping. We accept returns for products unless otherwise noted. Please see our Shipping & Returns Policy for full details.