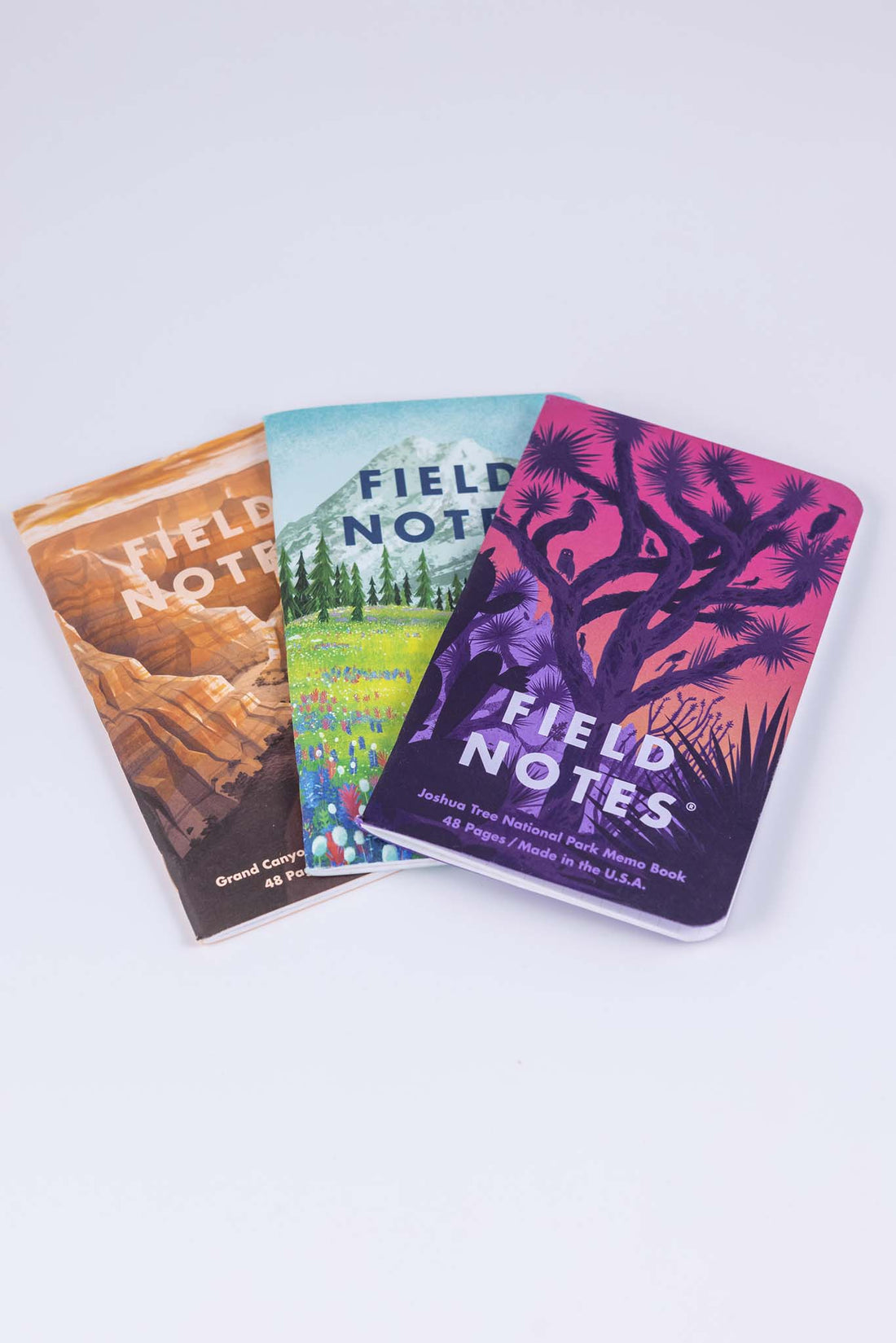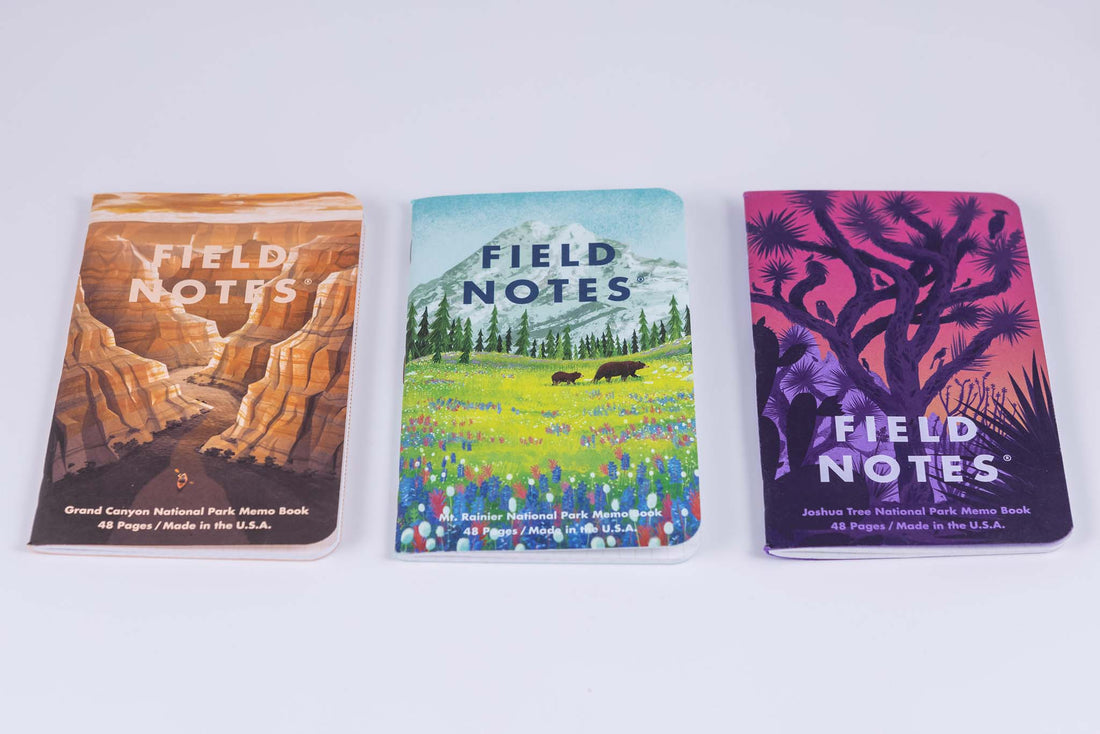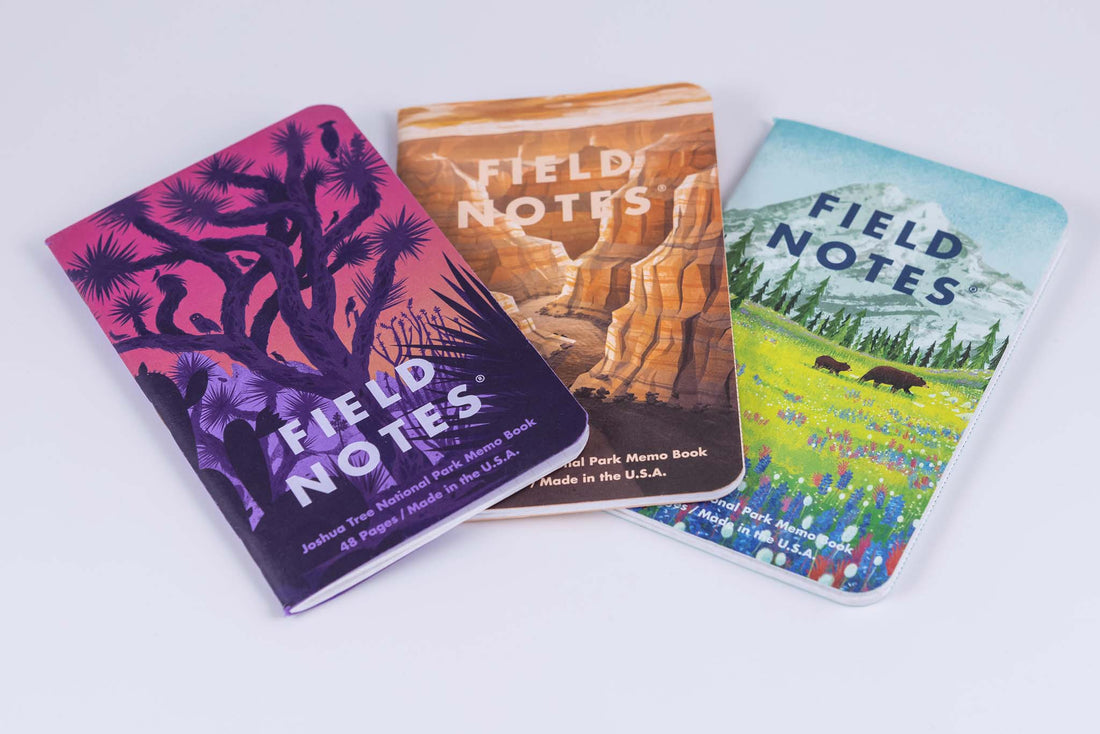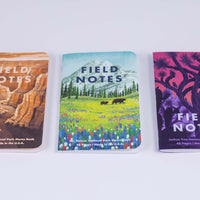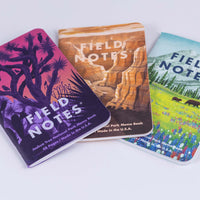 Field Notes National Parks Pack
This pack of 3 features gorgeous cover illustrations depicting the Grand Canyon National Park, Mount Rainier National Park and of course, Joshua Tree National Park. This iconic brand has been printing these little memo pads since 2007, based off of promotional notebooks distributed by seed and farm-equipment in the Midwest. The tagline of the brand is 'I'm not writing it down to remember it later, I'm writing it down to remember it now,' meaning, the physical act of writing ingrained something in your brain much more than flipping it into an app. Take that iPhone.
After you lay your hands on one, spend some time on the Field Notes page browsing through their gorgeous vintage collection of notebooks through the years. Made in the USA 
Graph Paper 
3½" × 5½" 
48 Pages
Each book features a brief history of the park on its inside back cover, a spot for the official National Park Passport Stamp on the inside front cover, and 48 pages of Finch Opaque 60#T marked with a 3/16" graph to record your plans, routes, notes, and memories.
Pairs well with our Leather Field Notes wallet.


Free domestic shipping for orders over $100. We also offer international shipping. We accept returns for products unless otherwise noted. Please see our Shipping & Returns Policy for full details.