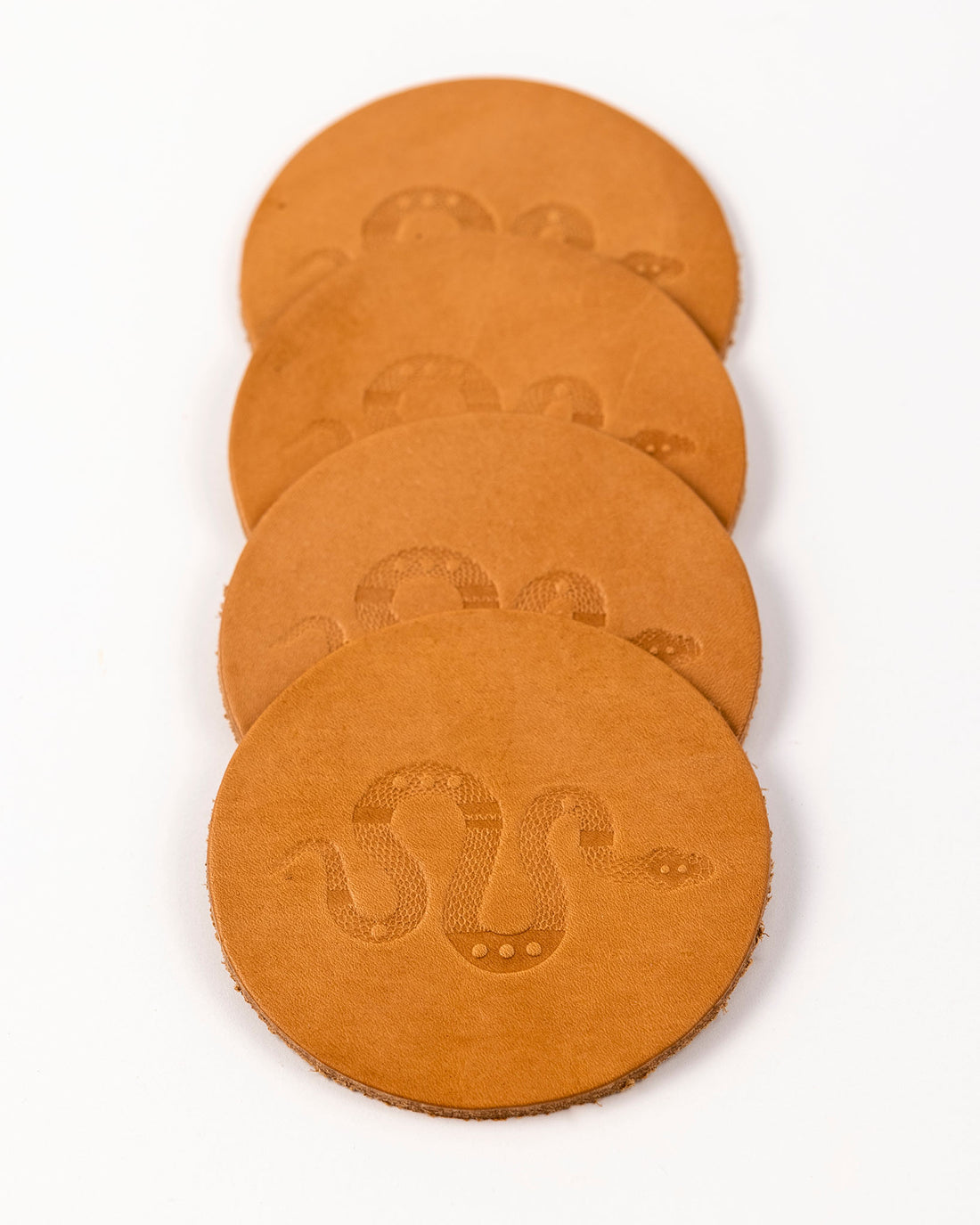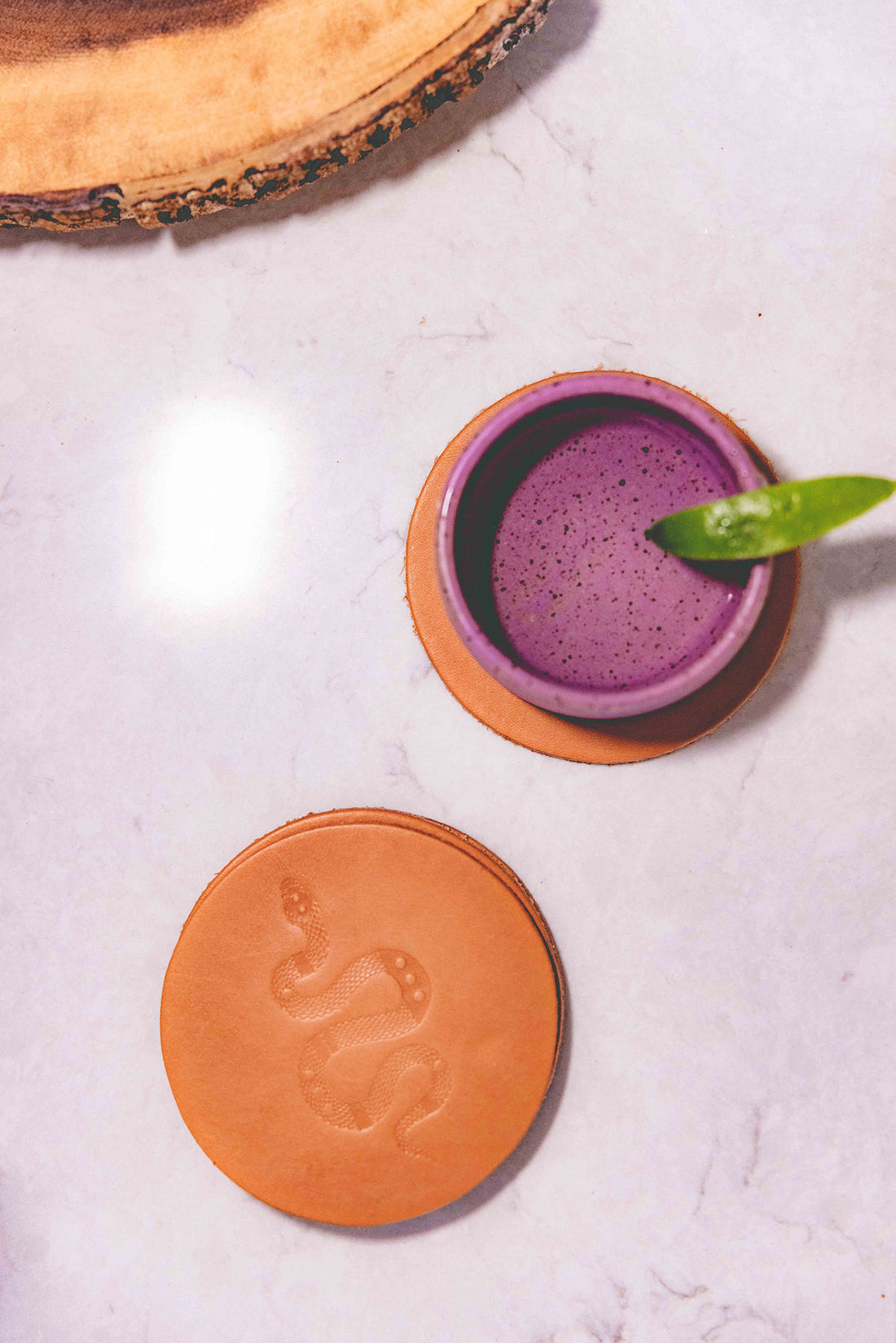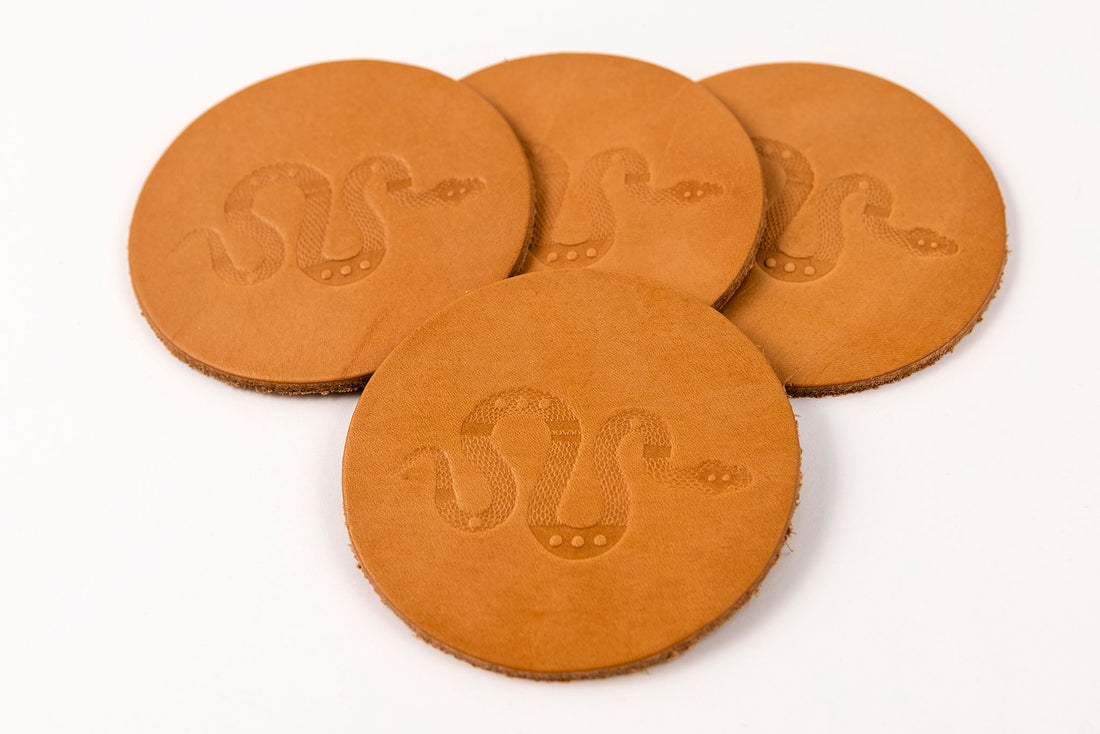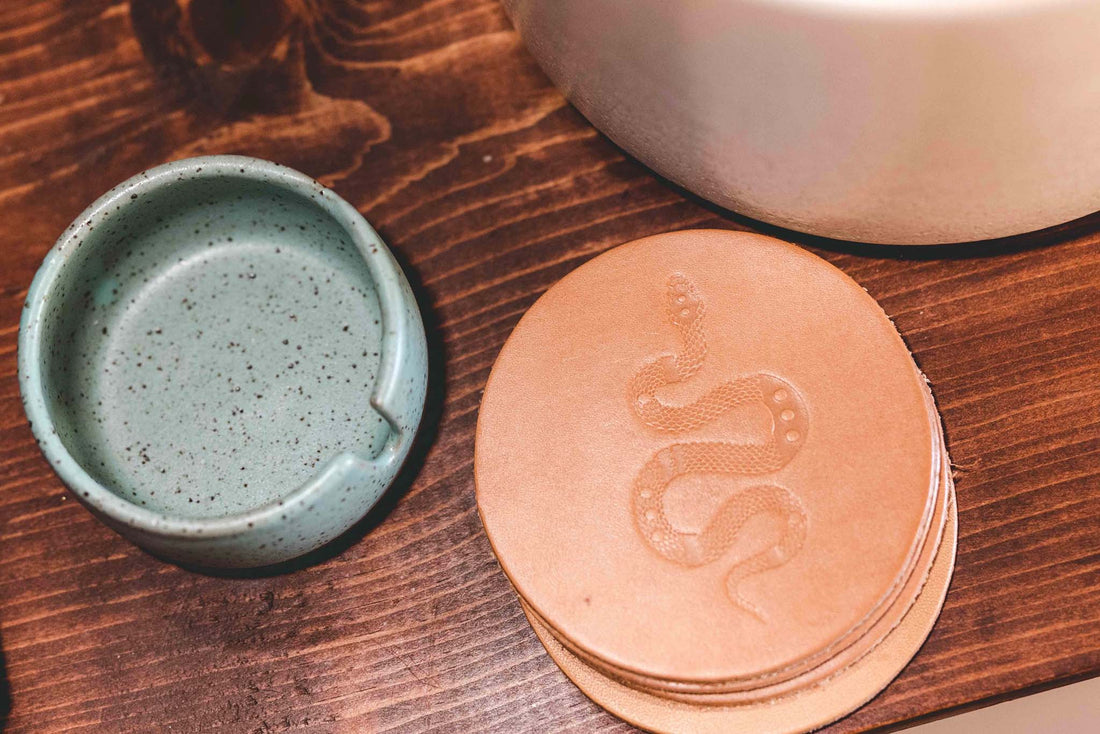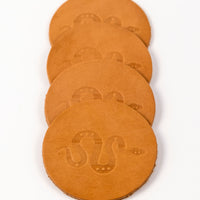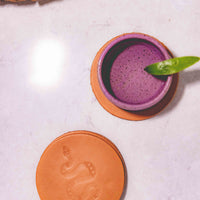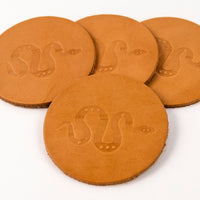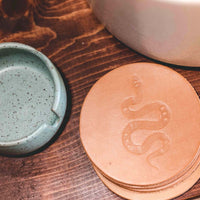 Sidewinder Leather Coasters
You don't have to be bougie AF to own these sexy, hand-embossed leather coasters. Classic, timeless and purposeful.  From your morning coffee to your next Soiree, these coasters are handmade with durable natural colored vegetable tanned leather.
Each coaster is hand-embossed with our artful, special edition Sidewinder design. Sidewinders are a type of venomous rattlesnake found in the Mojave Desert. They get their name from their mesmerizing, side-stepping gait that allows them to glide  across loosely packed desert sands.
Our leather coasters are handmade in Austin, TX and come as a set of four. Style out happy hour with the perfect complement for your signature cocktail.
Our collectable whiskey glasses from our Candle Collection, which repurpose your candle vessel into a unique cocktail glass after burning, are perfect for sitting atop these stylish coasters. 
MATERIALS:
- Natural, vegetable tanned leather

DESIGN:
- Circular coasters
- Hand embossed Sidewinder design

MEASUREMENTS
- Diameter: 3 3/4 in.
Vegetable tanned leather, using only natural tannins, has no negative environmental impact. This tanning method is ancient and requires skilled craftsmanship.
Our coasters are made with durable vegetable tanned leather that will age beautifully. The vegetable tanned leather is sealed to resist dirt and moisture, and will tan with time and exposure to sun and light. Leather can be spot cleaned with a moist cloth. For more care details, see our full Leather Care Guide.


Free domestic shipping for orders over $100. We also offer international shipping. We accept returns for products unless otherwise noted. Please see our Shipping & Returns Policy for full details.