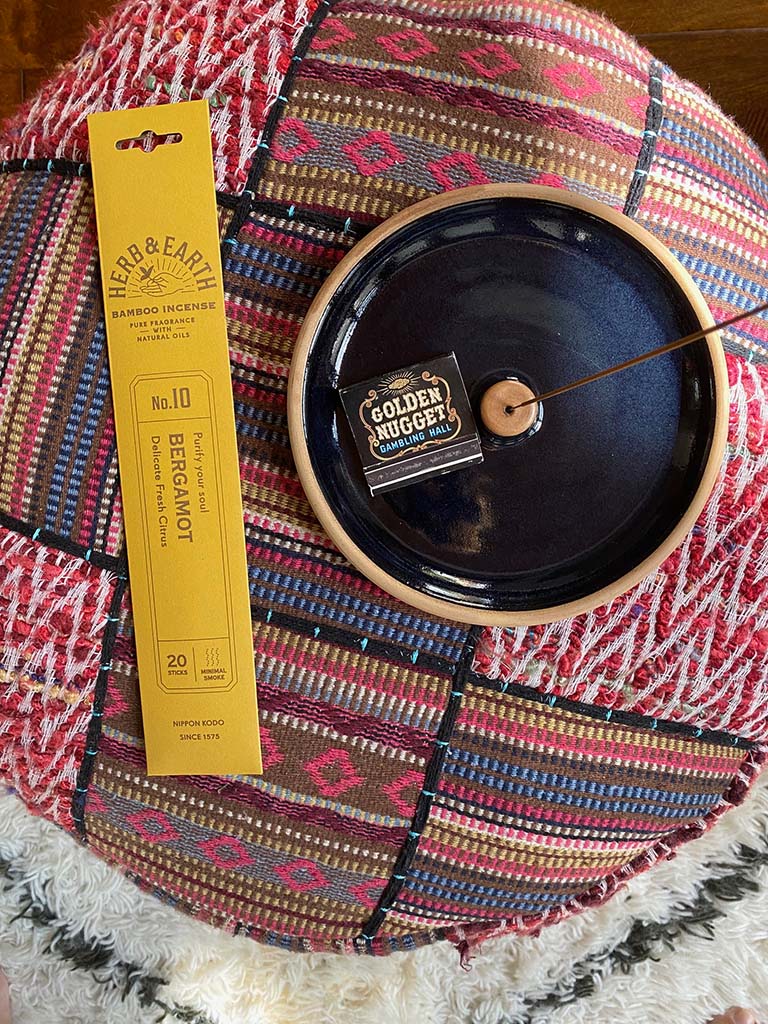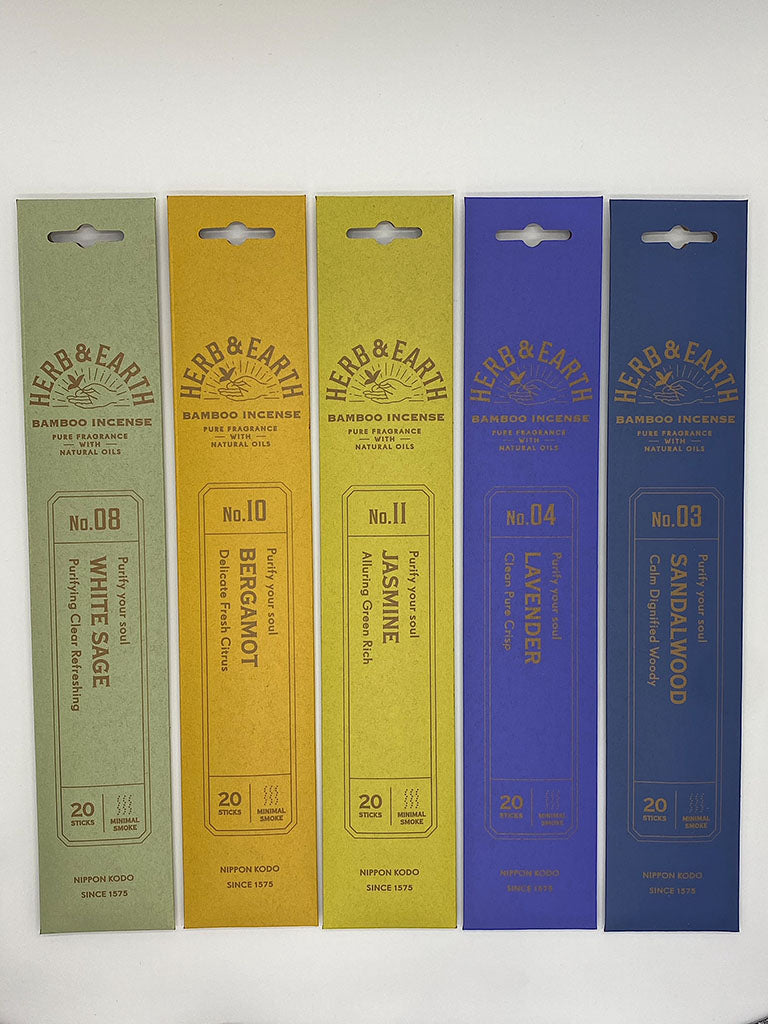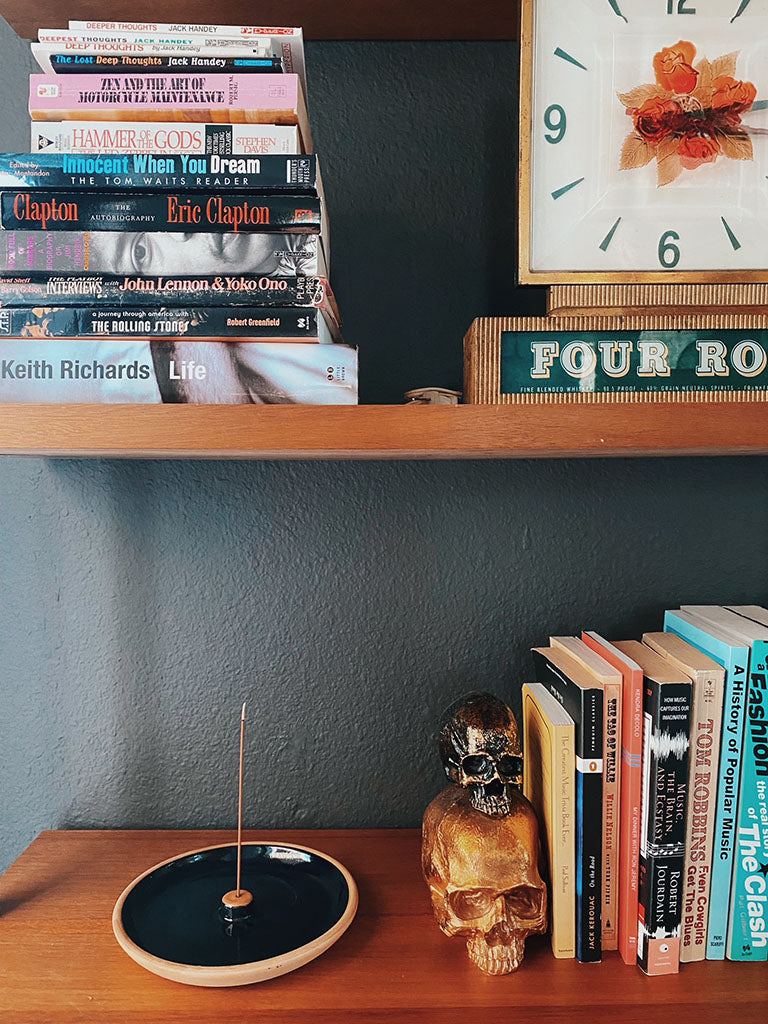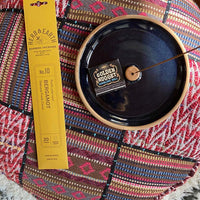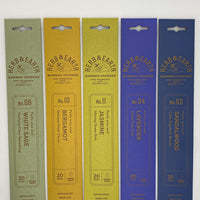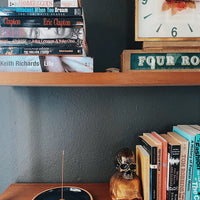 Our natural incense sticks are made from bamboo and produce minimal smoke.  The natural aromatics come from the earth and are created with no artificial dyes, whatsoever. 
Scents are incredibly powerful. They can vividly pull us into a memory, impact our perceptions, and change our moods. We at Sound As Ever have created daily rituals for burning incense that reflects what we're doing and how we want to feel.
Our selection of high quality, natural Japanese incense from HERB & EARTH was chosen with intention. The preparation skills used in crafting these dates back 400 years, as tradition is key in Japan. The company also engages in reforestation and other forms of conservation in Southeast Asia. 
We offer five different scents:
- Sandalwood 
- Jasmine
- White Sage
- Lavender
- Bergamot
Choose a couple different scents to pair with our Incense Burner and design your own burning ritual. 
MATERIALS:
- Bamboo
- Fragrance from Natural Oils
- Each package contains 20 sticks

BURN TIME:
- Approximately 20-30 minutes

MEASUREMENTS:
- 2 3/16 In. x 11 5/8 In.
SANDALWOOD:
Calm, dignified, woody. Relaxing properties that ease brain waves and provide mental clarity. Often used as a base note in many iconic perfumes and colognes. Our burn spot: Anywhere we're entertaining guests.

JASMINE:
Floral, sweet, mellow. Facilitates rest and calms the nervous system. Our burn spot: the Tub

WHITE SAGE:
Herbaceous, woodsy, bright. Rid yourself of negative energy or cleanse and purify your space. Our burn spot: Any living space.

LAVENDER:
Herbaceous, floral, crisp. Of course, great for calming anxiety but as an unknown attribute, Lavender has been shown to boost work productivity as well. Our burn spot: Our headquarters while we're packing up your goodies for shipment!

BERGAMOT:
Delicate, fresh, and citrus. Elevates mood and alleviates stress. Our spot: Bedside, after the kiddos are tucked in.


Free domestic shipping for orders over $100. We also offer international shipping. We accept returns for products unless otherwise noted. Please see our Shipping & Returns Policy for full details.