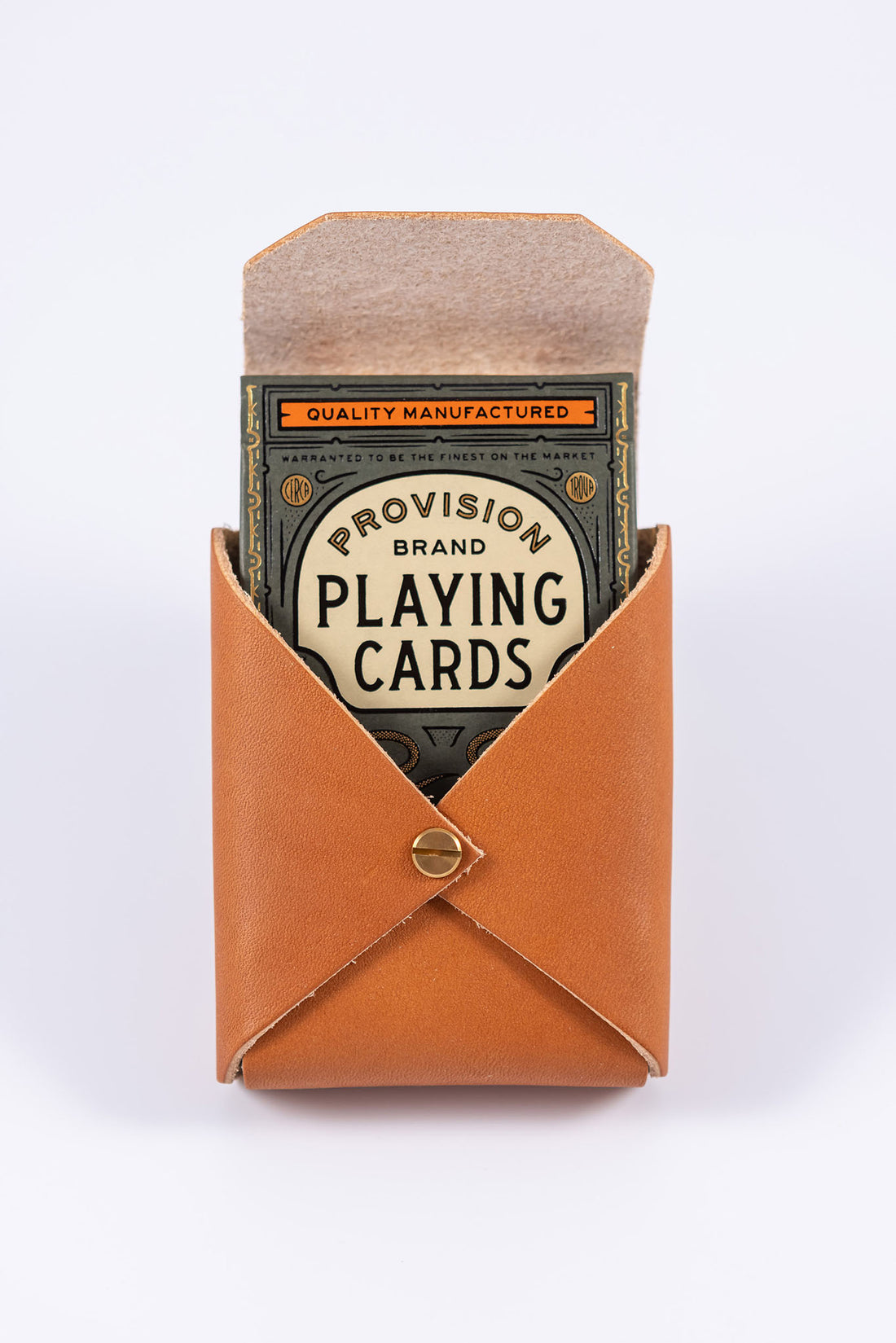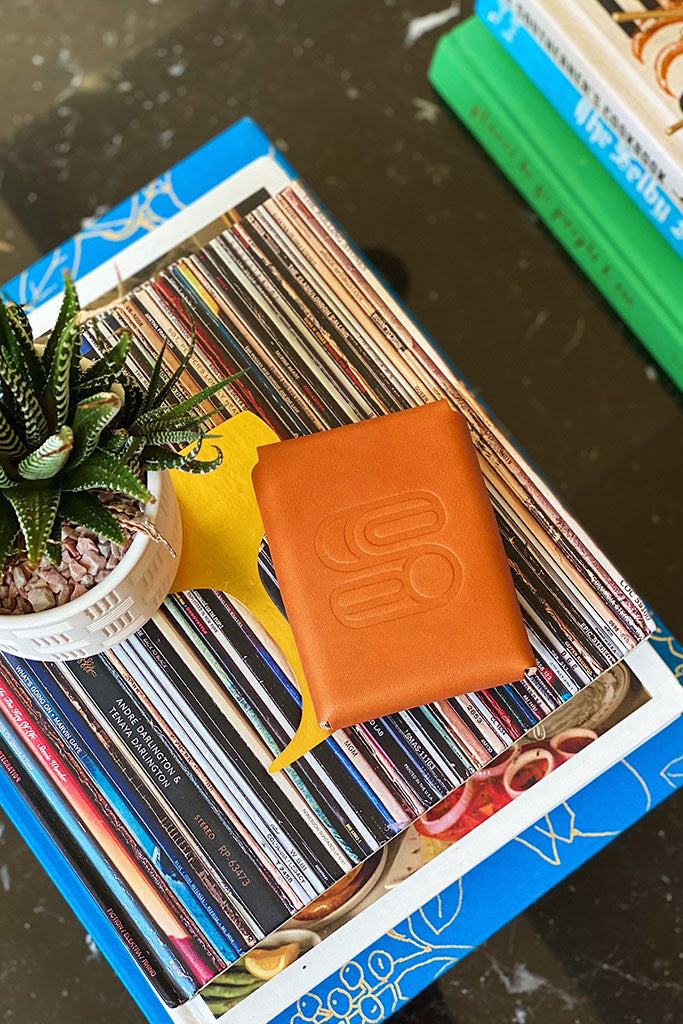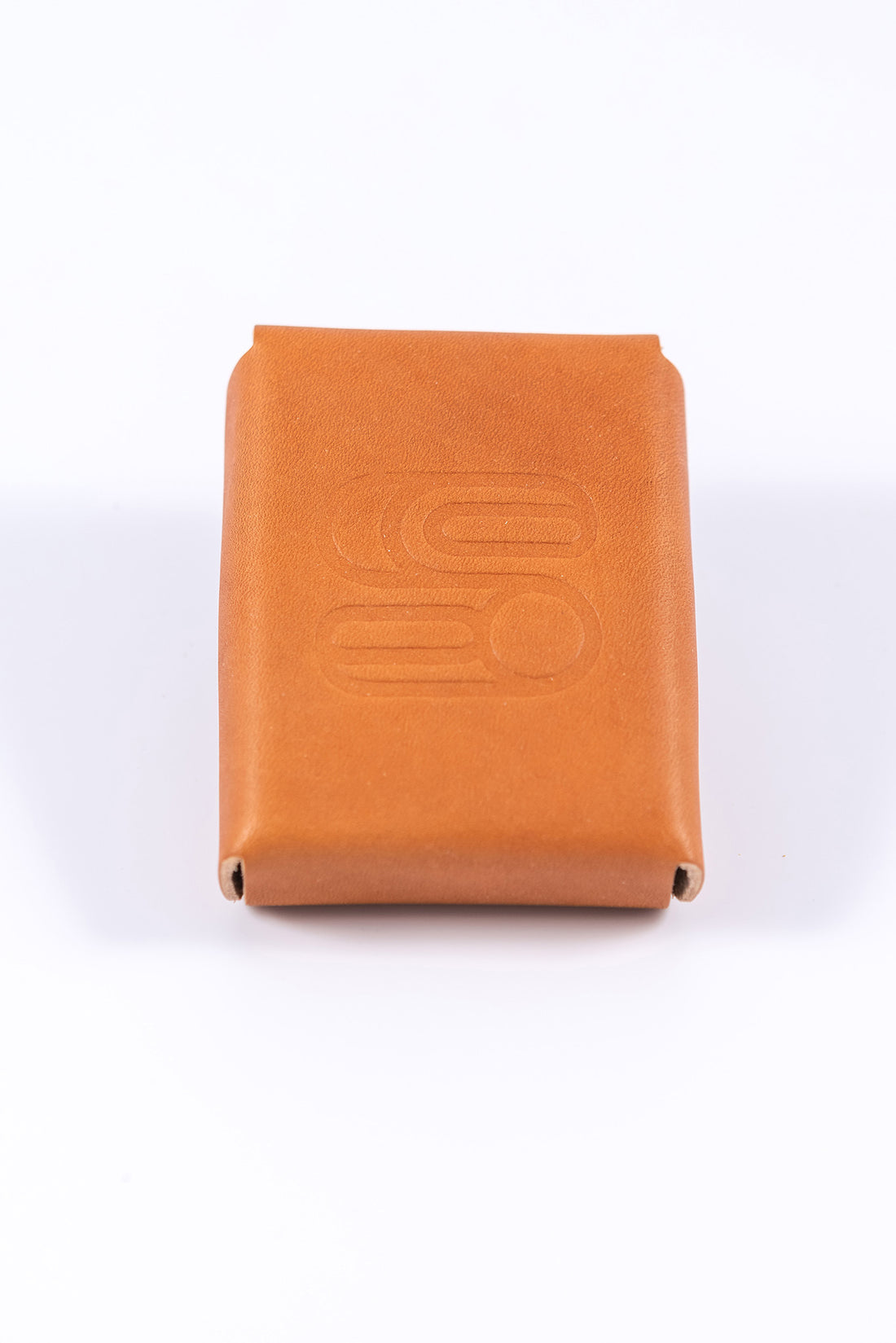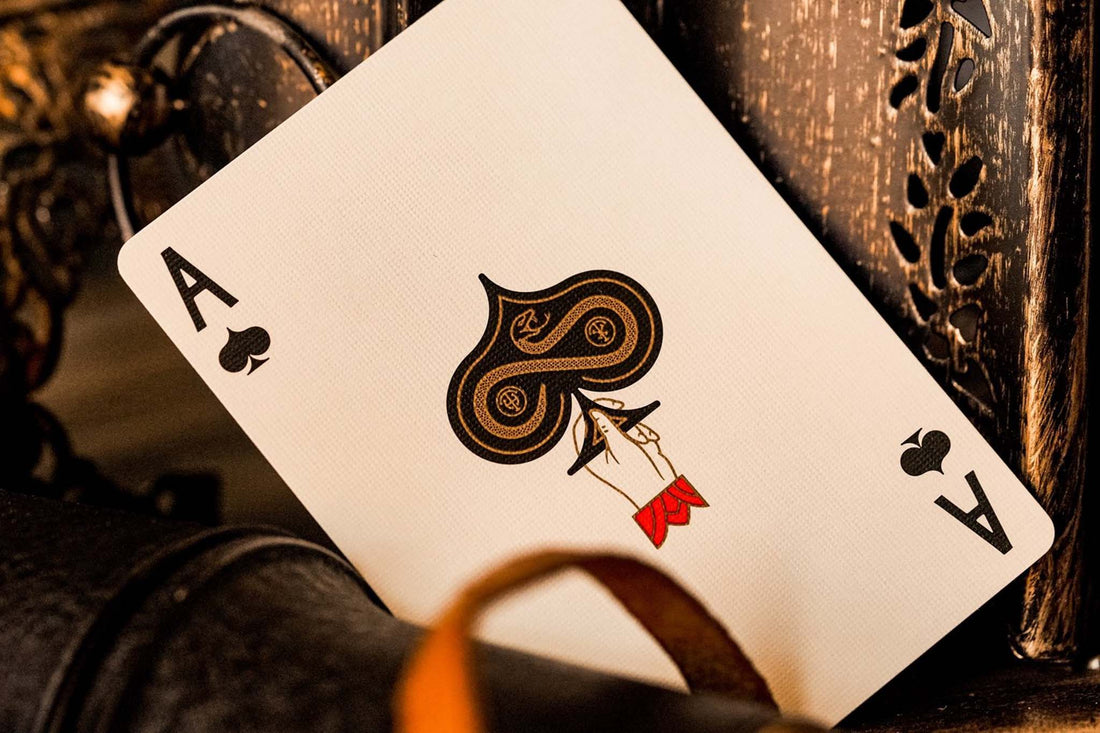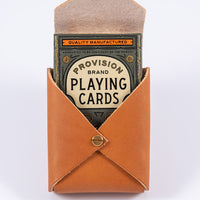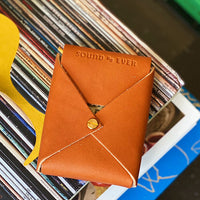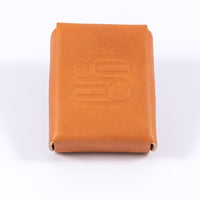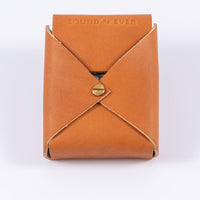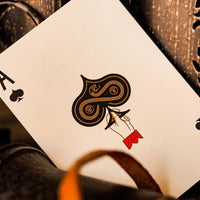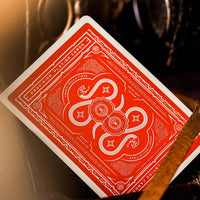 Premium Playing Cards and Leather Case
Our premium playing cards come as a set with a leather playing card case. This set travels with us just about everywhere - in case there's an urge for an impromptu game at the corner of a bar with a friend, midnight under the stars on a camping jaunt, or a quick moment to show off a magic trick.

Our handmade leather playing card case is adorned with the Sound As Ever hand-stamped "S", keeping the included Provision playing cards by Theory11 in tip-top shape when on the move. Each leather case is made from natural veg-tanned leather and secured with a solid brass Chicago screw.
Classier than the 'ol standard deck, these premium playing cards come out of the box so soft-as-silk, they practically shuffle themselves. Manufactured in the US from high-quality, ivory-toned card stock, the cards have a vintage, industrial aesthetic.  
The artist-designed premium playing cards depict fiery red accents, vibrant gold foil details, and swirling serpent illustrations. Keep this set in mind for a classy yet practical gift for friends and family.
For the perfect candlelit game of poker, grab one of our "Candles to Cocktails" soy wax candles. 
MATERIALS:
- Case: Vegetable tanned leather, brass
- Cards: High quality card stock

DESIGN:
Case:
- Minimalist, durable design
- Embossed Sound As Ever "S" logo
Cards:
- Provision Brand from Theory11
- Vintage and industrial inspired artist-designs
- Manufactured in the USA

MEASUREMENTS
- length: 3 in.
- height: 4 in.
- width: 1 in.
Vegetable tanned leather, using only natural tannins, has no negative environmental impact. This tanning method is ancient and requires skilled craftsmanship.
The King playing card is made with durable vegetable tanned leather and is sealed to resist dirt and moisture. Leather will tan with time and exposure to sun and light. Given the nature of materials and the hand-painted process, each set will vary a bit from the image. Spot clean leather with a moist cloth. For additional details, see our full Leather Care Guide.


Free domestic shipping for orders over $100. We also offer international shipping. We accept returns for products unless otherwise noted. Please see our Shipping & Returns Policy for full details.