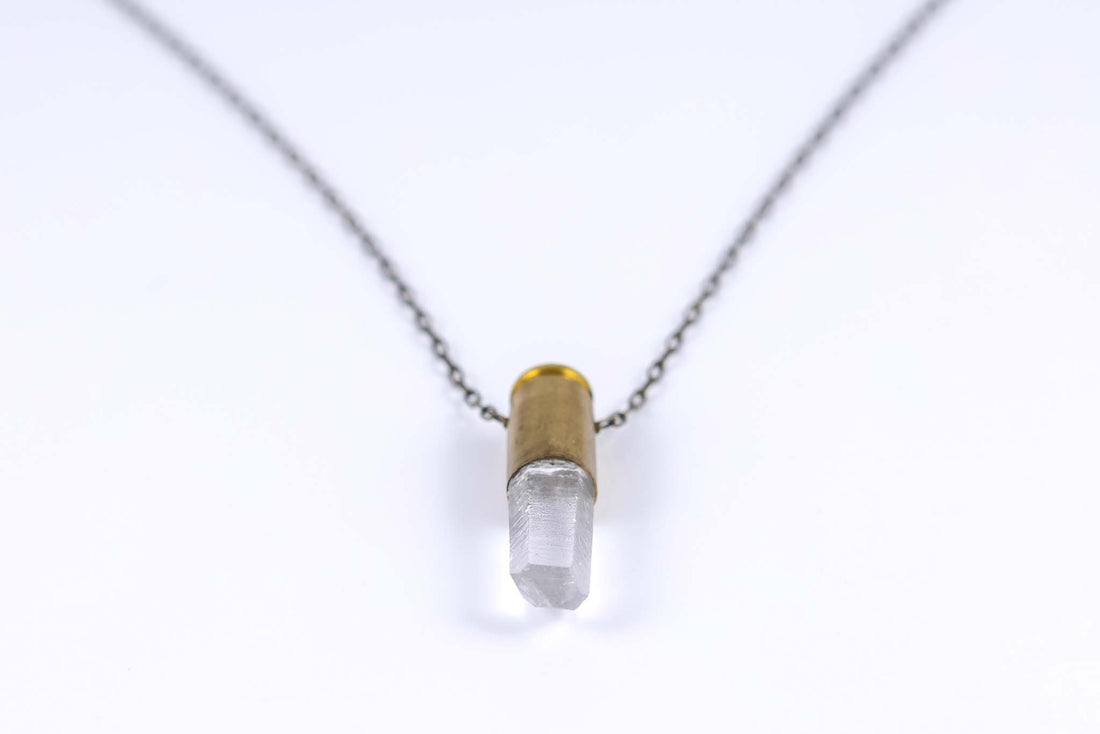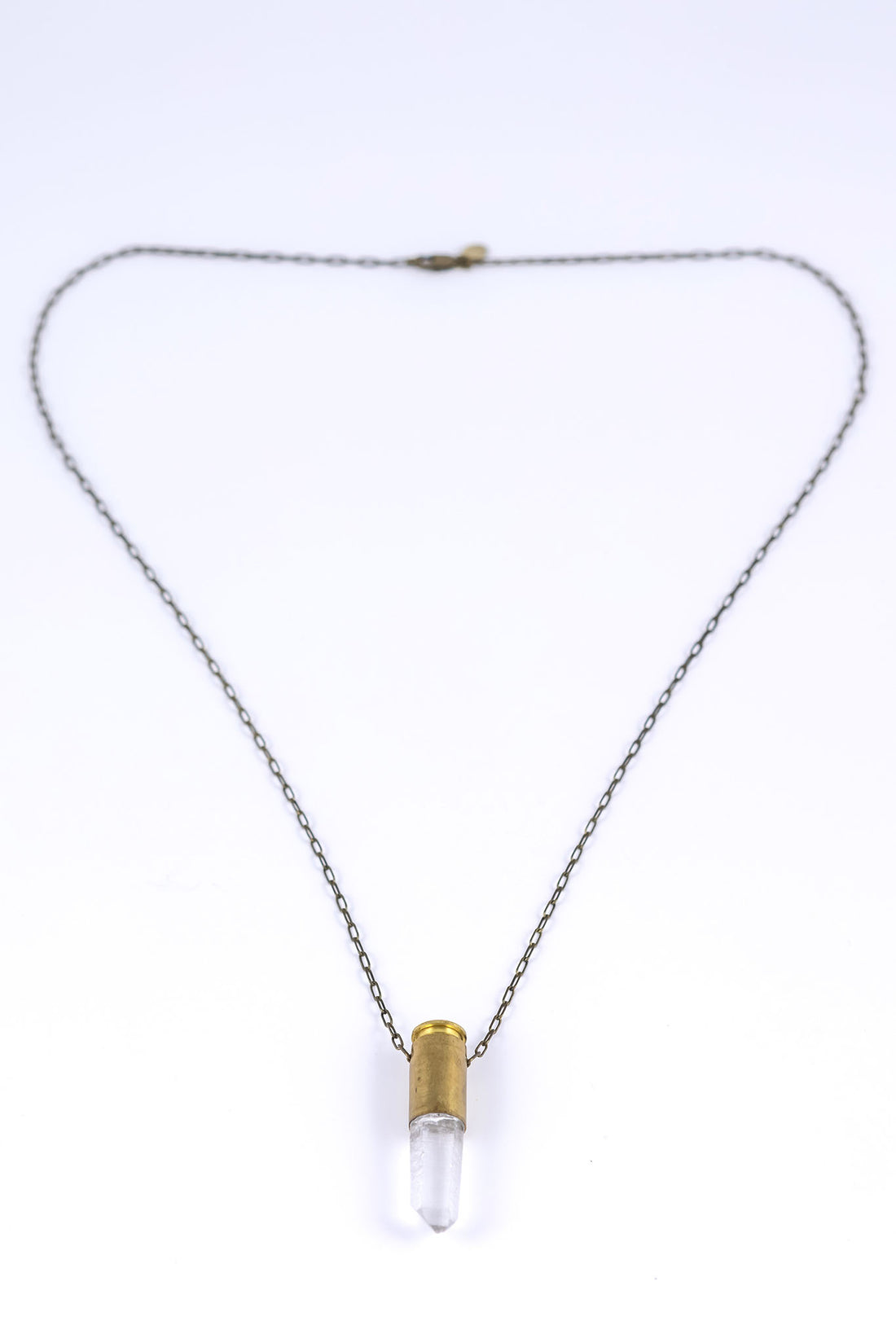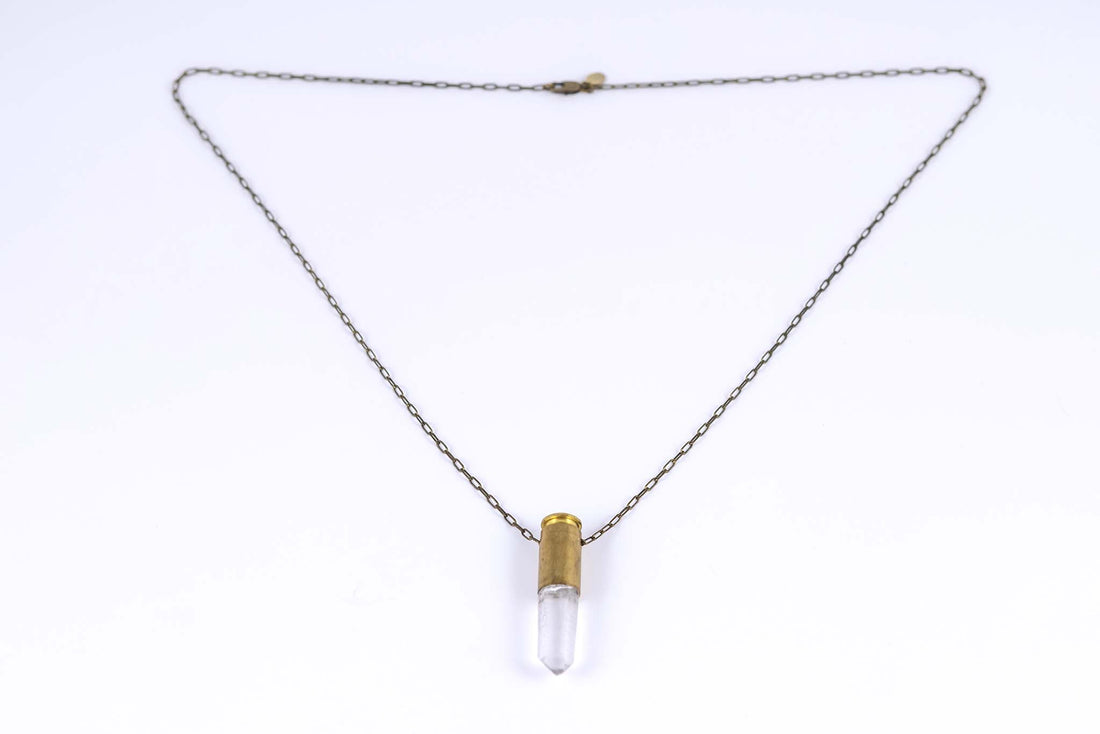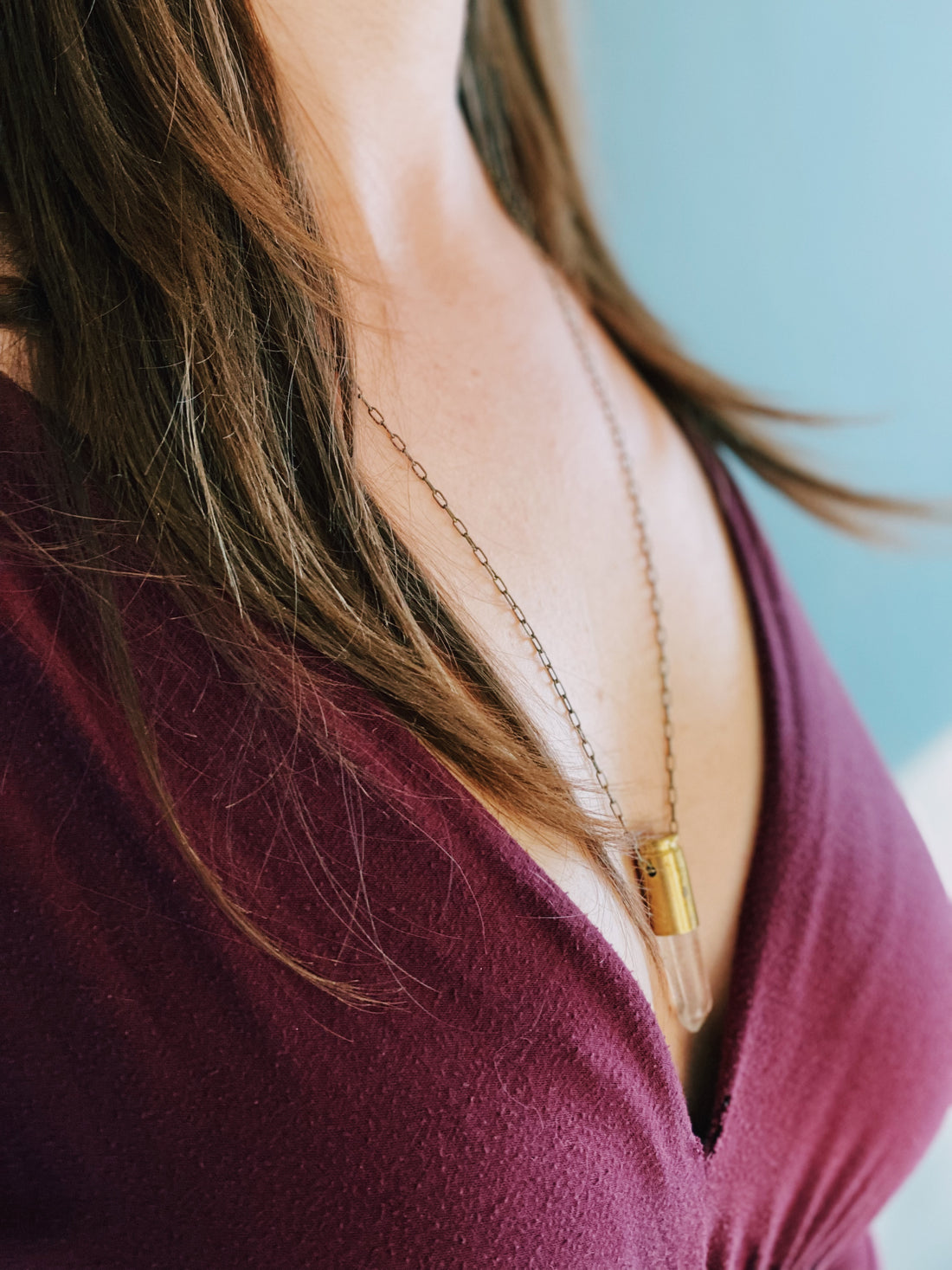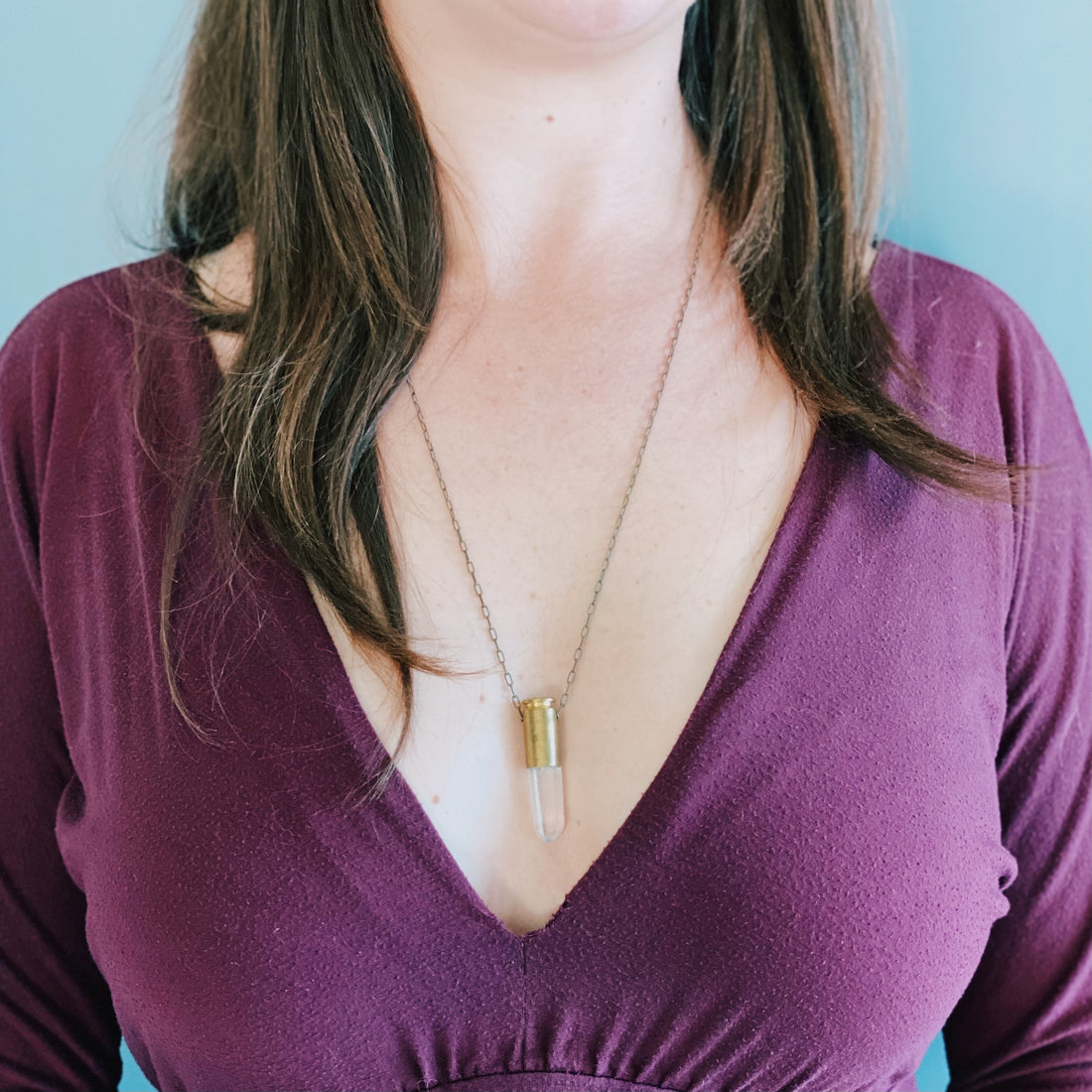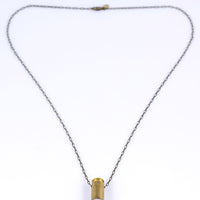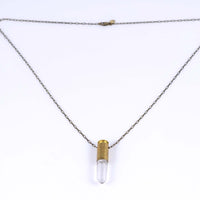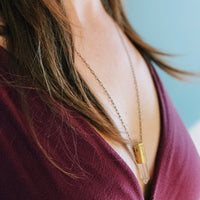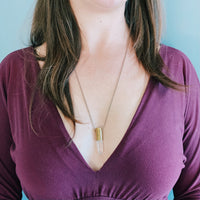 Quartz crystal pendant has long been regarded as a Master Healer stone for its ability to enhance, direct, and amplify positive energy while dispelling negative energy, purifying, clarifying, healing, and protecting. It's also said to aid concentration and memory.
Amp up your energy and your style with this earthy, edgy, healing piece. Our bullet quartz necklace is designed with an upcycled brass bullet shell that holds a natural, raw clear quartz crystal point. The quartz crystal falls about 6 inches below your collarbone which makes it perfect for layering. 
All crystals are hand selected for their unique beauty and no two will be exactly alike. There is a mix of 9mm Luger, 45 caliber, 40 caliber Smith and Wesson. and .38 Special bullet casings. 
Our Bullet Quartz Necklace comes with a 26" Antiqued Brass-Drawn Cable Chain
Pairs well with another layer-worthy necklace from our jewelry collection.


Free domestic shipping for orders over $100. We also offer international shipping. We accept returns for products unless otherwise noted. Please see our Shipping & Returns Policy for full details.