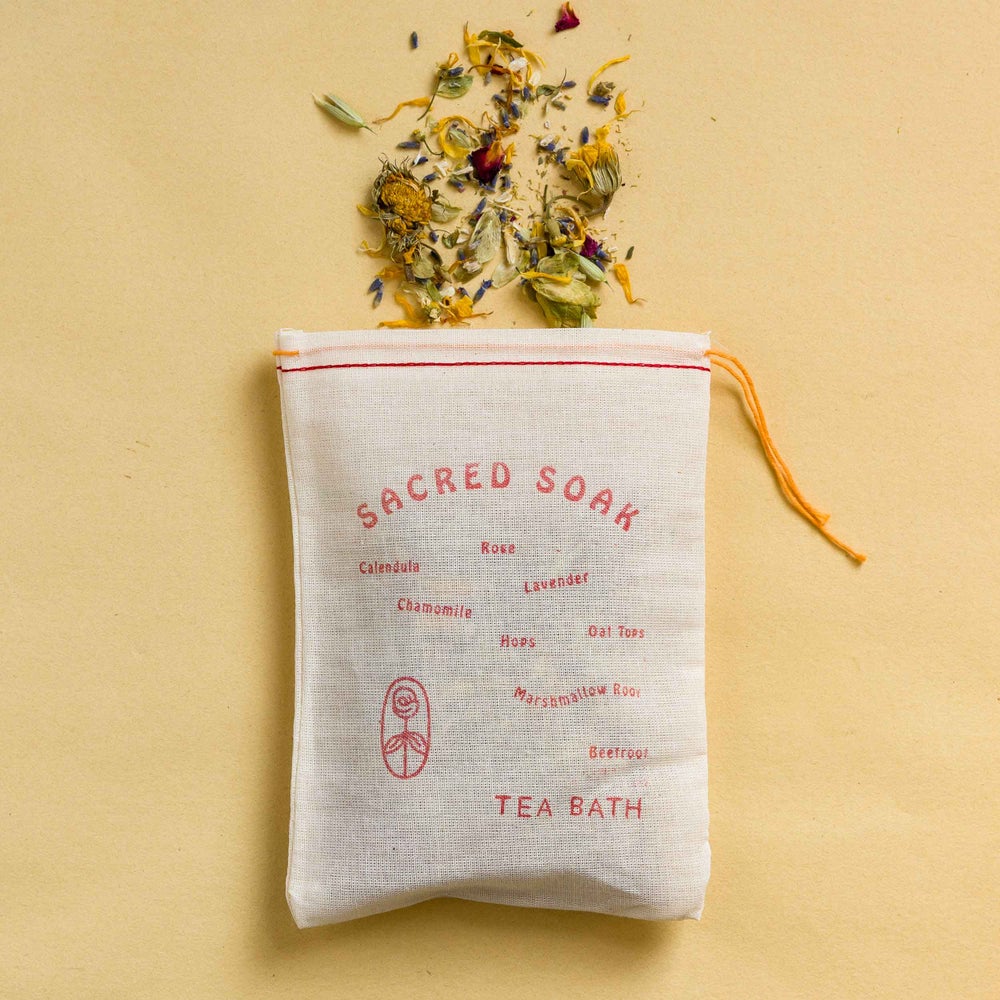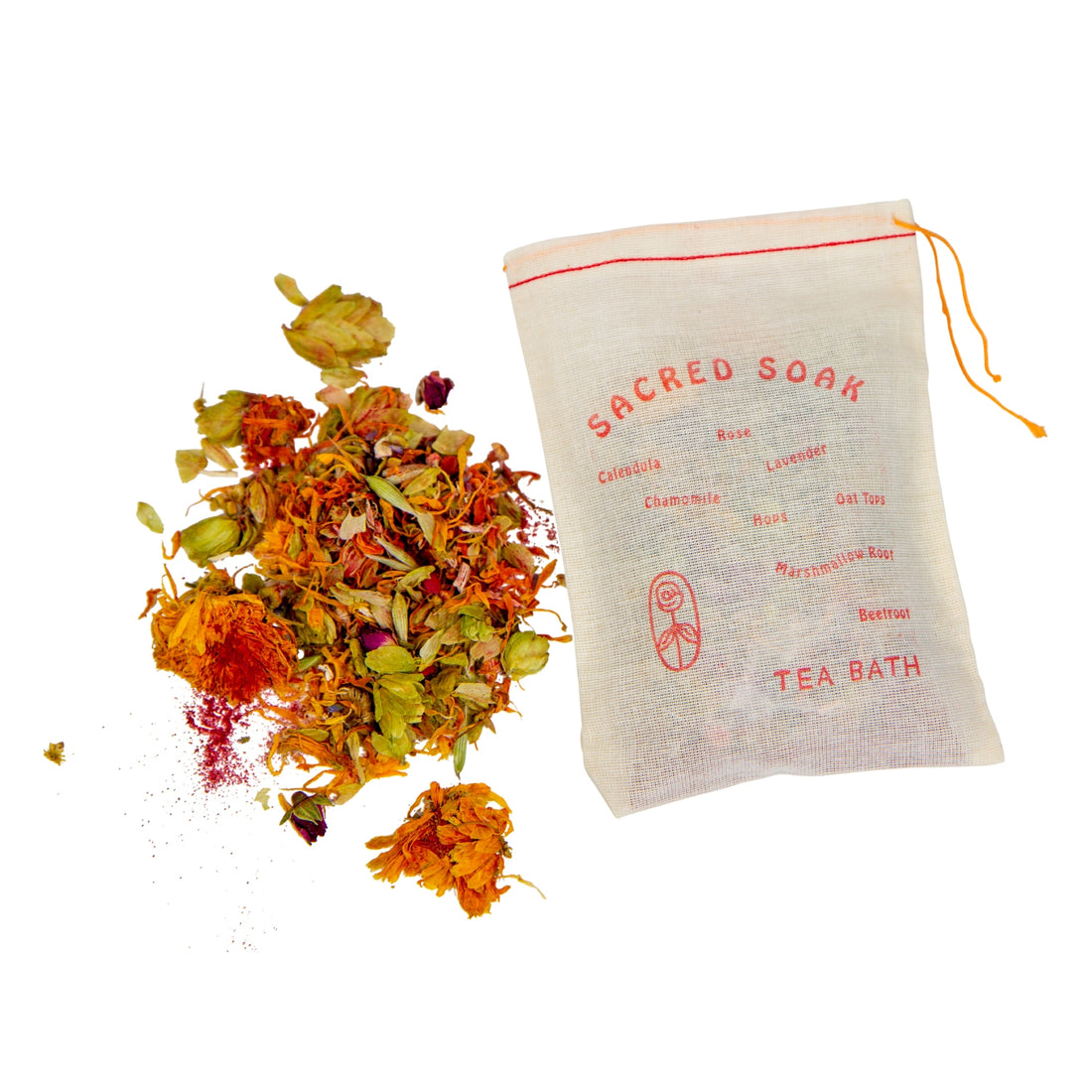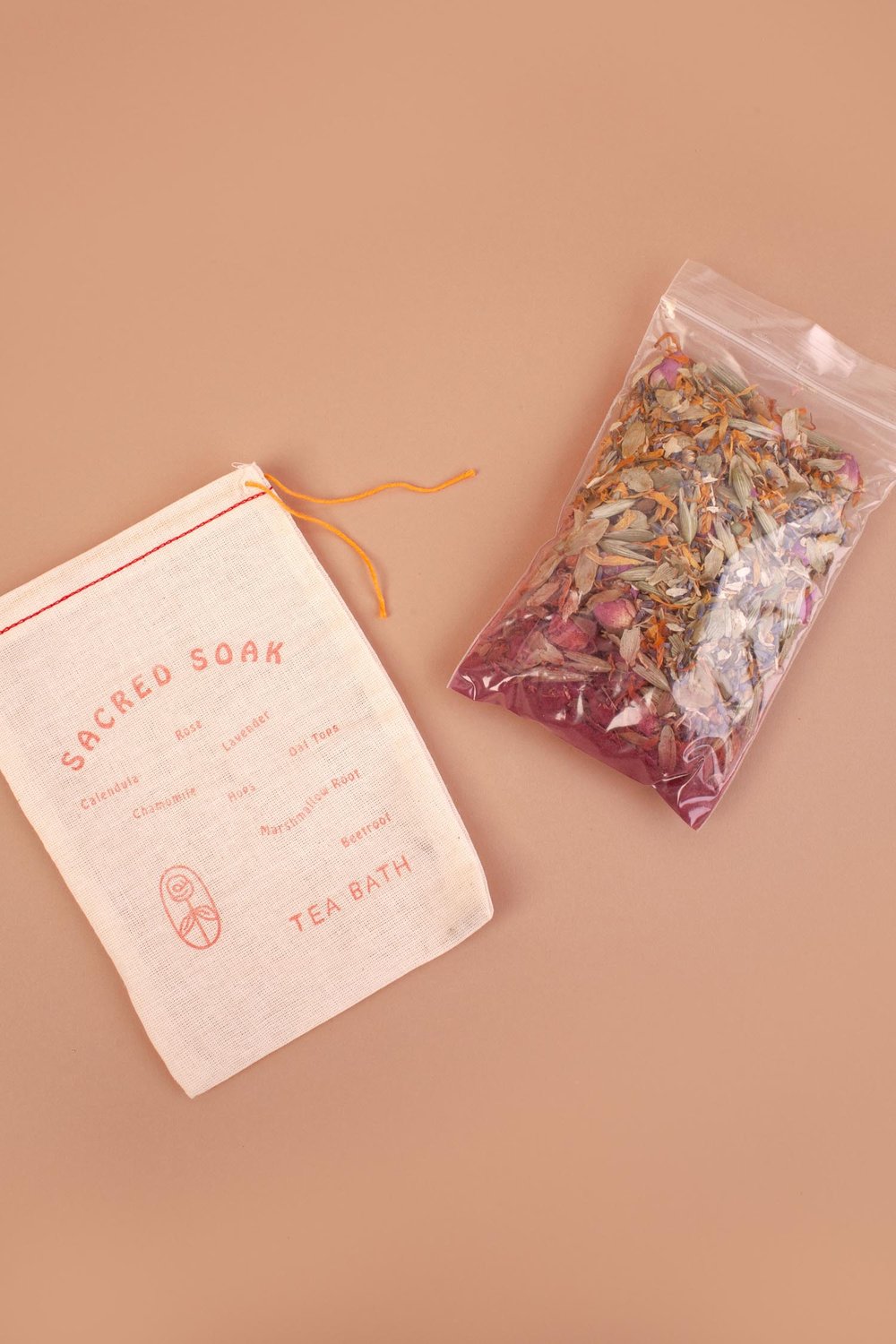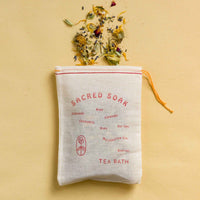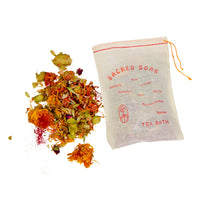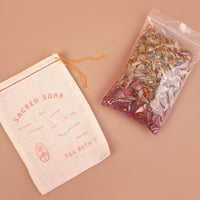 The Sacred Soak is a calming tea bath for the body made from soothing herbs that balance out our busy lives. Beetroot is added to the blend turning bathwater a deep ruby color, to ignite the root chakra and our connection to Mother Earth.
The Sacred Soak comes in a muslin sack for steeping in the bathtub. Empty contents from the biodegradable sealed bag into a muslin sack. Fix muslin sack to faucet so that bath water pours through the tea bath as it fills the tub.
100% Organic Ingredients: Calendula, Chamomile, Rose, Lavender, Oat Tops, Hops, Marshmallow Root, and Beetroot
Handmade in small, monthly batches with a 2+ year shelf-life.


Free domestic shipping for orders over $100. We also offer international shipping. We accept returns for products unless otherwise noted. Please see our Shipping & Returns Policy for full details.