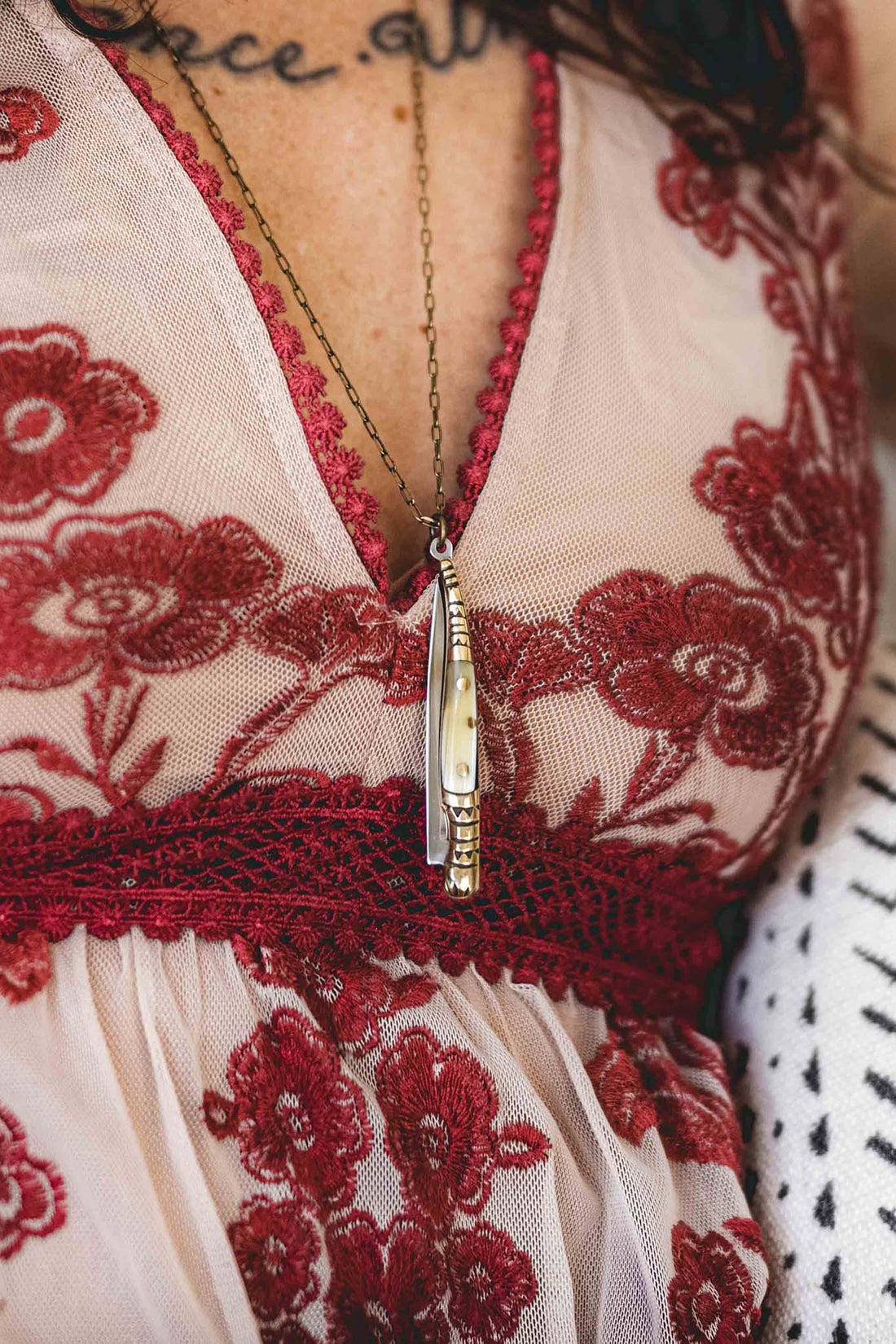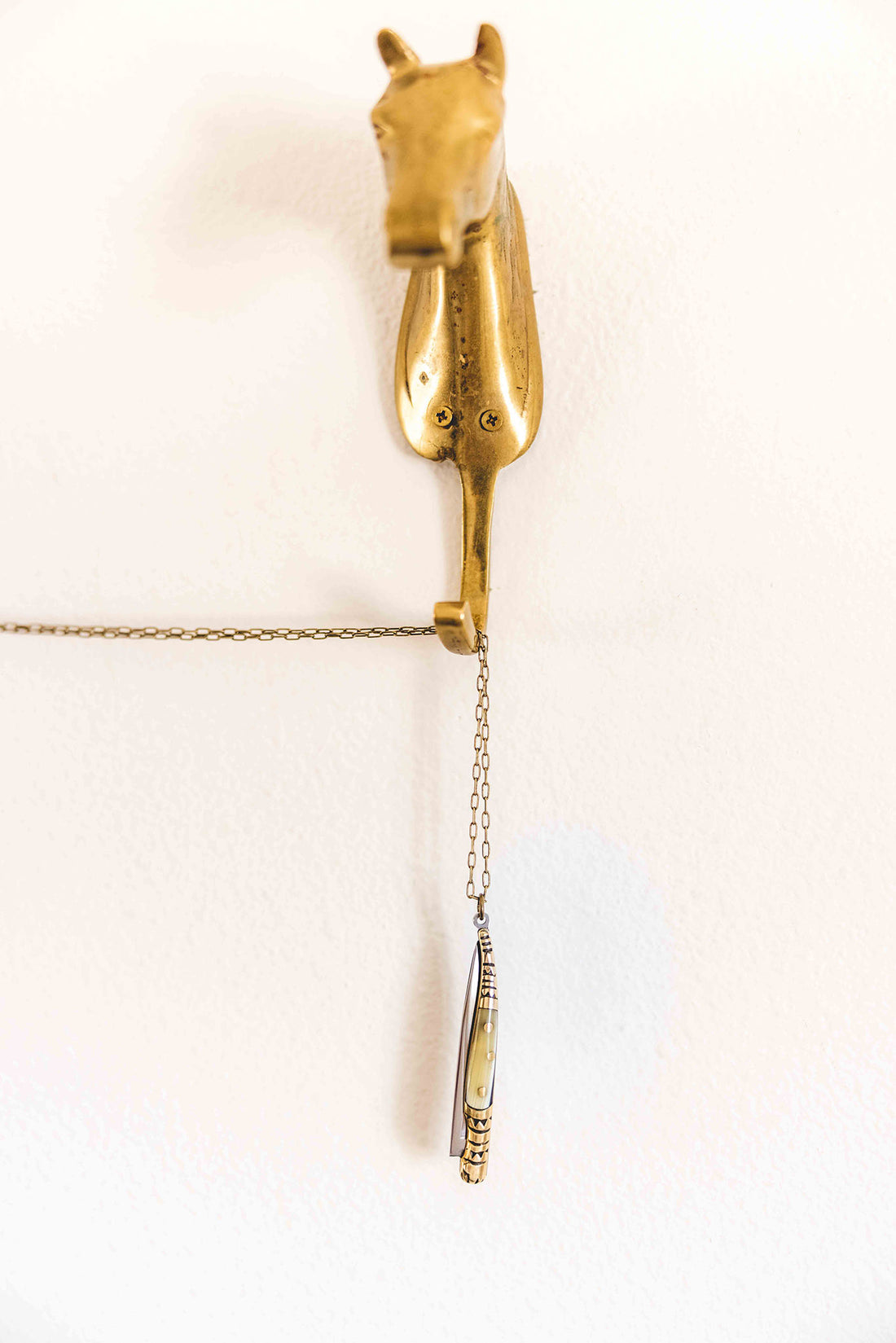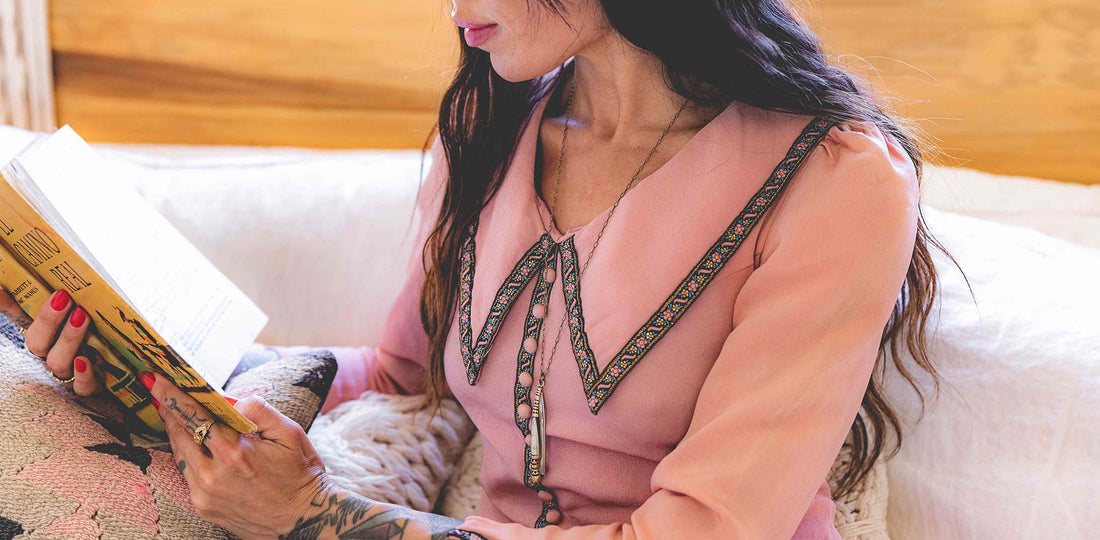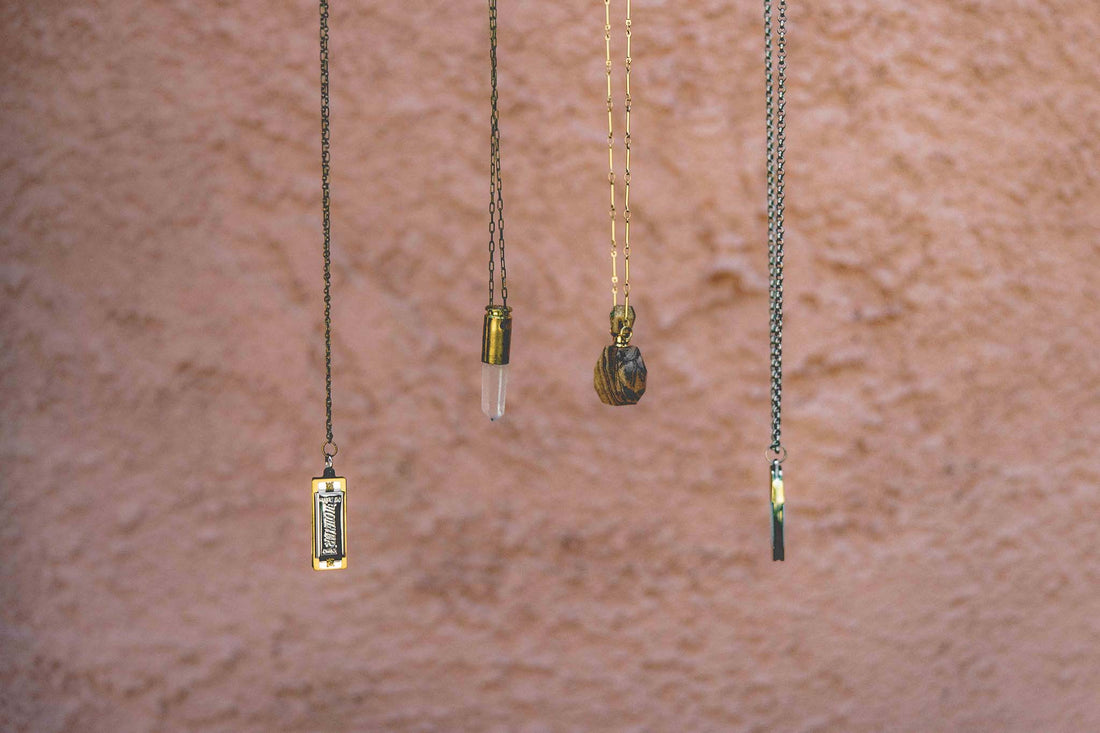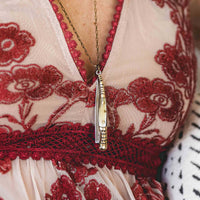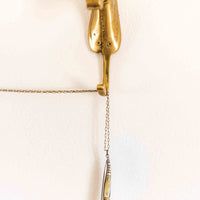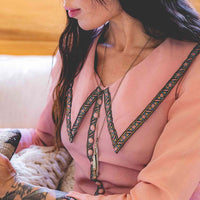 Stiletto Pocket Knife Necklace
This beautiful, classic stiletto pocket knife is handmade and features bull horn style handles and gorgeous decorative stamped brass. This piece is striking on its own and perfect for layering.
The colors and patterns in the faux bull horn handle are unique to the individual piece and vary from black to white to cream. Comes with a 26" Antiqued Brass-Drawn Cable Chain.

The pocket knife is not just for decoration. The pocket knife necklace measures 2.5 inches when closed and opens fully to 5 inches in length. The blade is real, made from stainless steel, and measures 2 inches.
Warning: The real blade is sharp. Please handle carefully, at your own risk, and keep out of the reach of children. You must be at least 18 years of age to purchase.
Pairs well with any of our other layer-worthy necklaces from our jewelry collection.
WARNING: Please handle with caution. Blade is sharp.

MATERIALS:
- Blade: Stainless steel
- Handle: faux bull horn and brass
- Chain: Antiqued brass

DESIGN:
- Functioning pocket knife
- Handmade
- Stamped brass handles
- Faux bull horn with natural color variations
- Intended for layering

MEASUREMENTS:
- 2 inches closed
- 5 inches open
- 2 inch blade
- Chain is 26 inches length


Free domestic shipping for orders over $100. We also offer international shipping. We accept returns for products unless otherwise noted. Please see our Shipping & Returns Policy for full details.