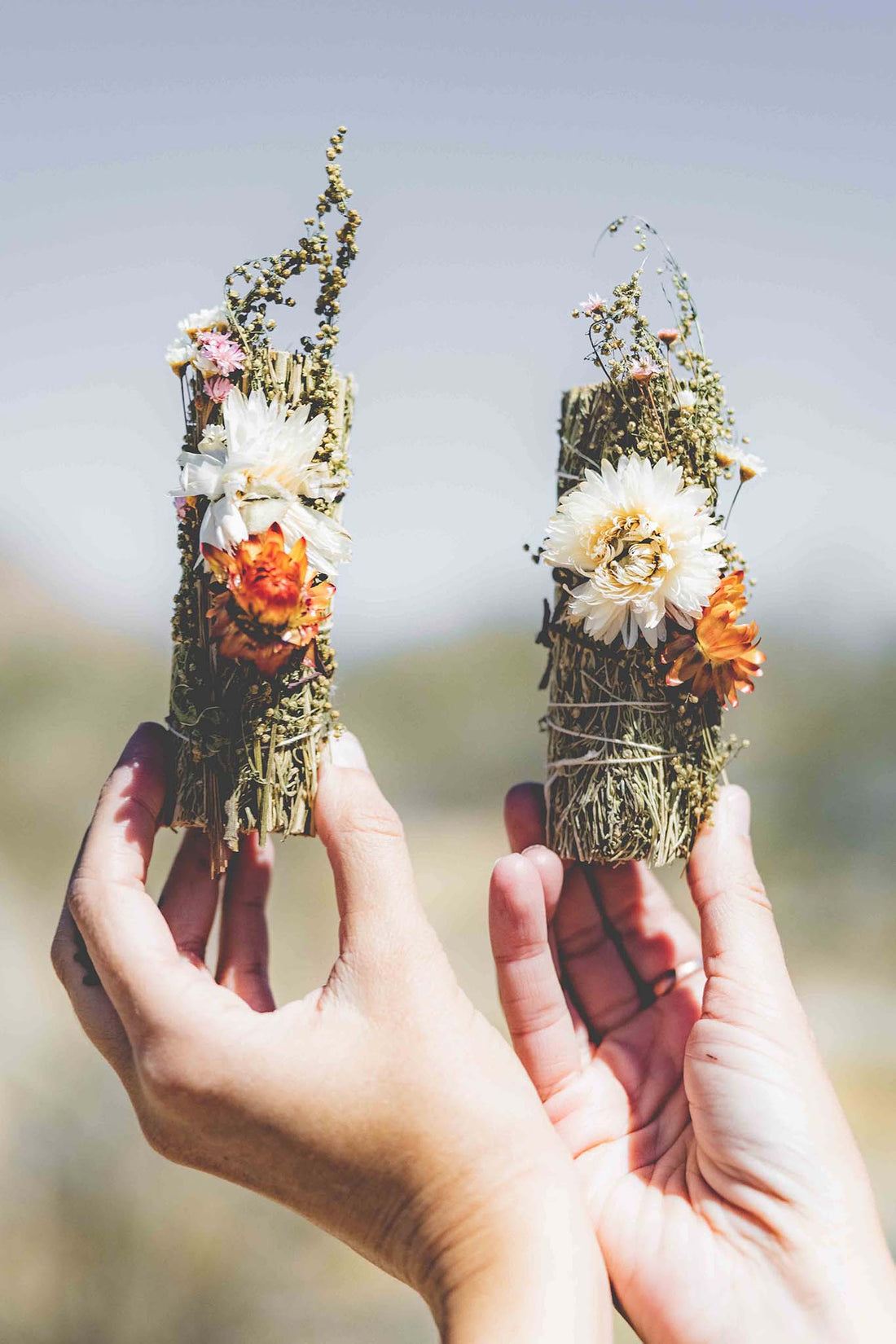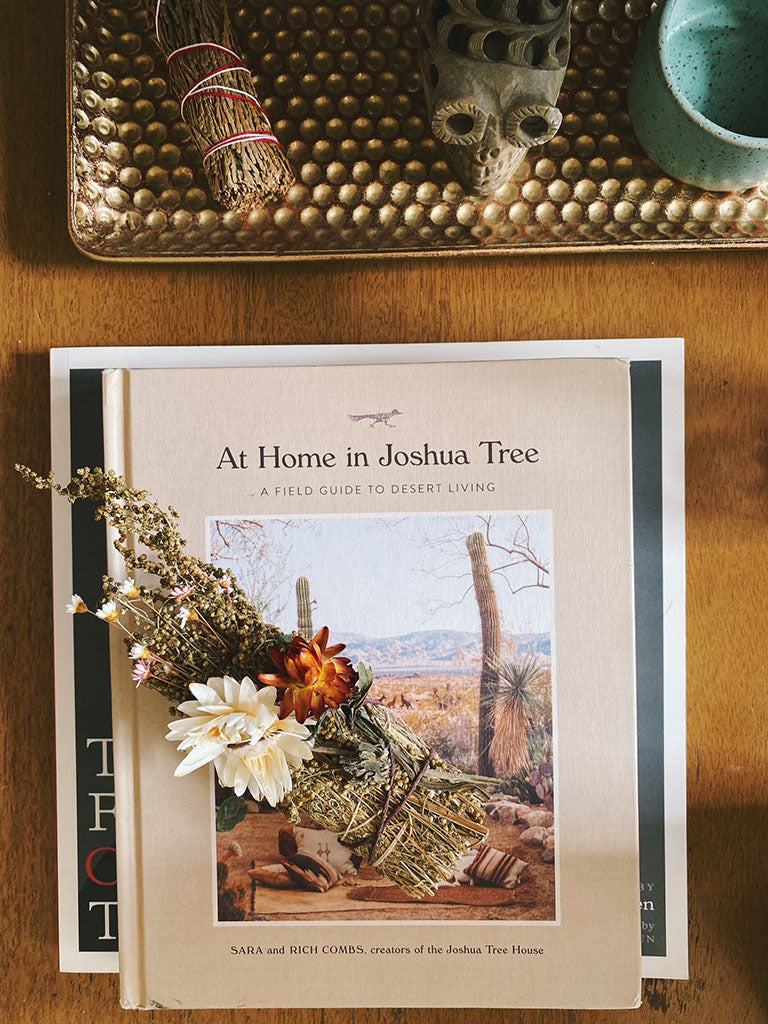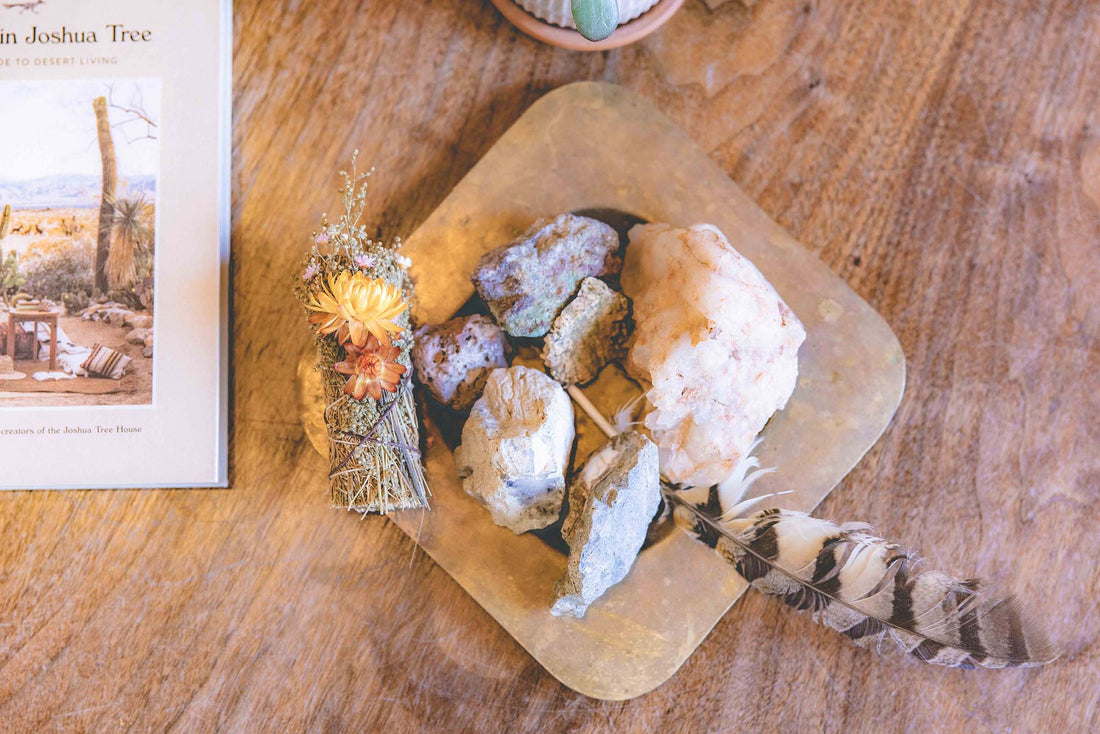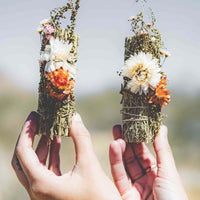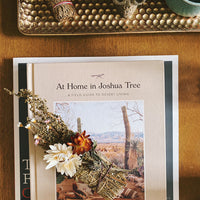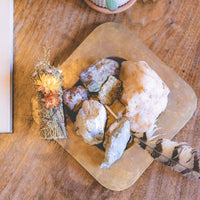 ​Our 4" California desert sage smudge sticks are hand tied with a grouping of dried flowers that inspired us. They are all crafted in house and by hand, therefore no two are alike. Traditionally, desert sage is used to bring balance, peace and fresh energy to your life.
Smudging has been a ritual and ceremonial practice used by cultures around the world​ with intent and purpose​. The Native Americans have used the earth's plants, both fresh and dry, for healing.
The art of smudging, with burning dry sage herbs and focusing on our own ritual and prayers, helps to clear negative unwanted energy wherever we focus. Smudging cleanses, rebalances and opens fresh energy and spirit so our life continues to flow much like an open river so we can move forward. Vibe on.​
P.S. You can grab our 2-in-1 Palo Santo Holder and Burning Bowl  or Ceramic Incense Holder if you don't already have a smuding dish.
MATERIALS:
- Natural California white sage
- Natural desert flowers



Free domestic shipping for orders over $100. We also offer international shipping. We accept returns for products unless otherwise noted. Please see our Shipping & Returns Policy for full details.