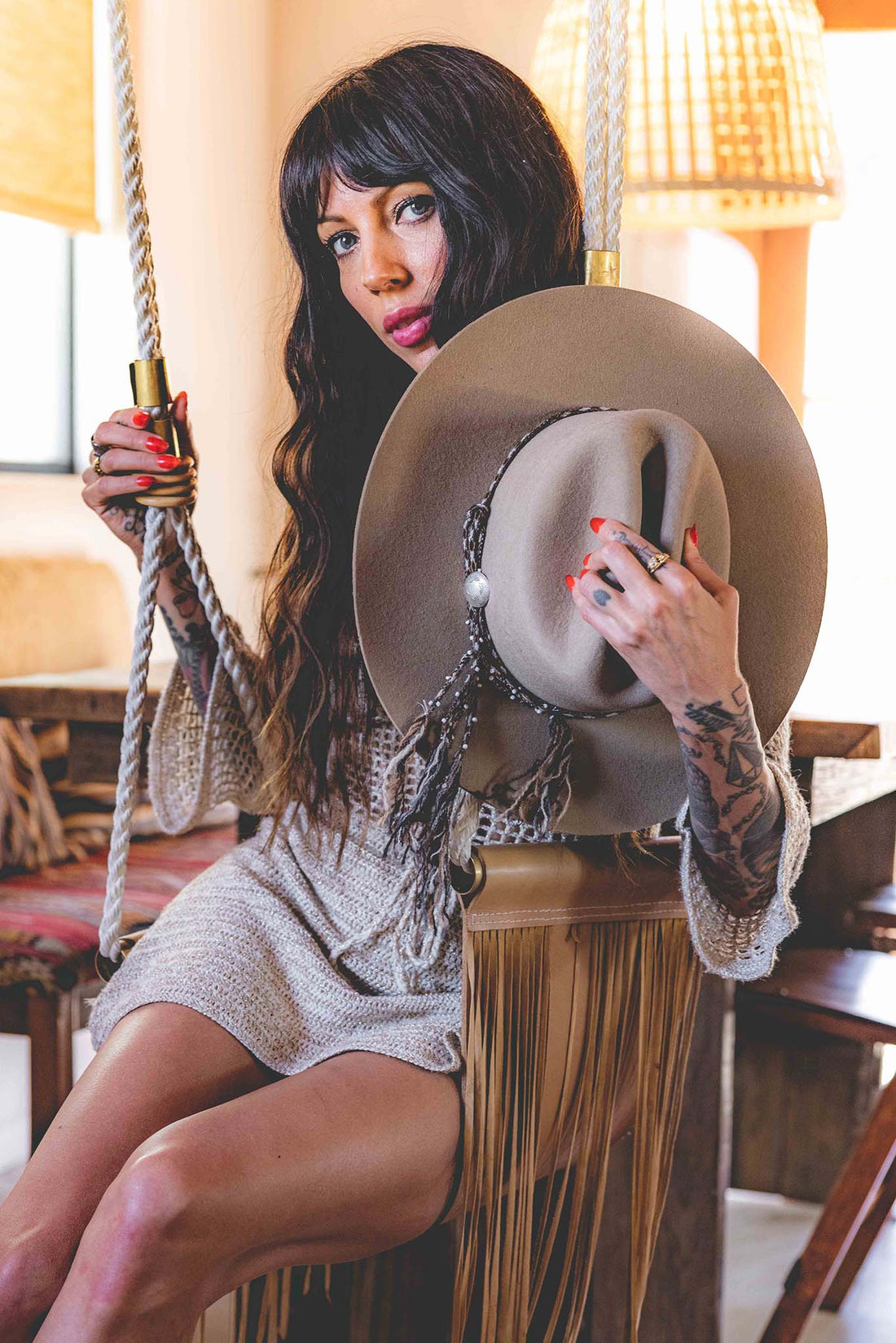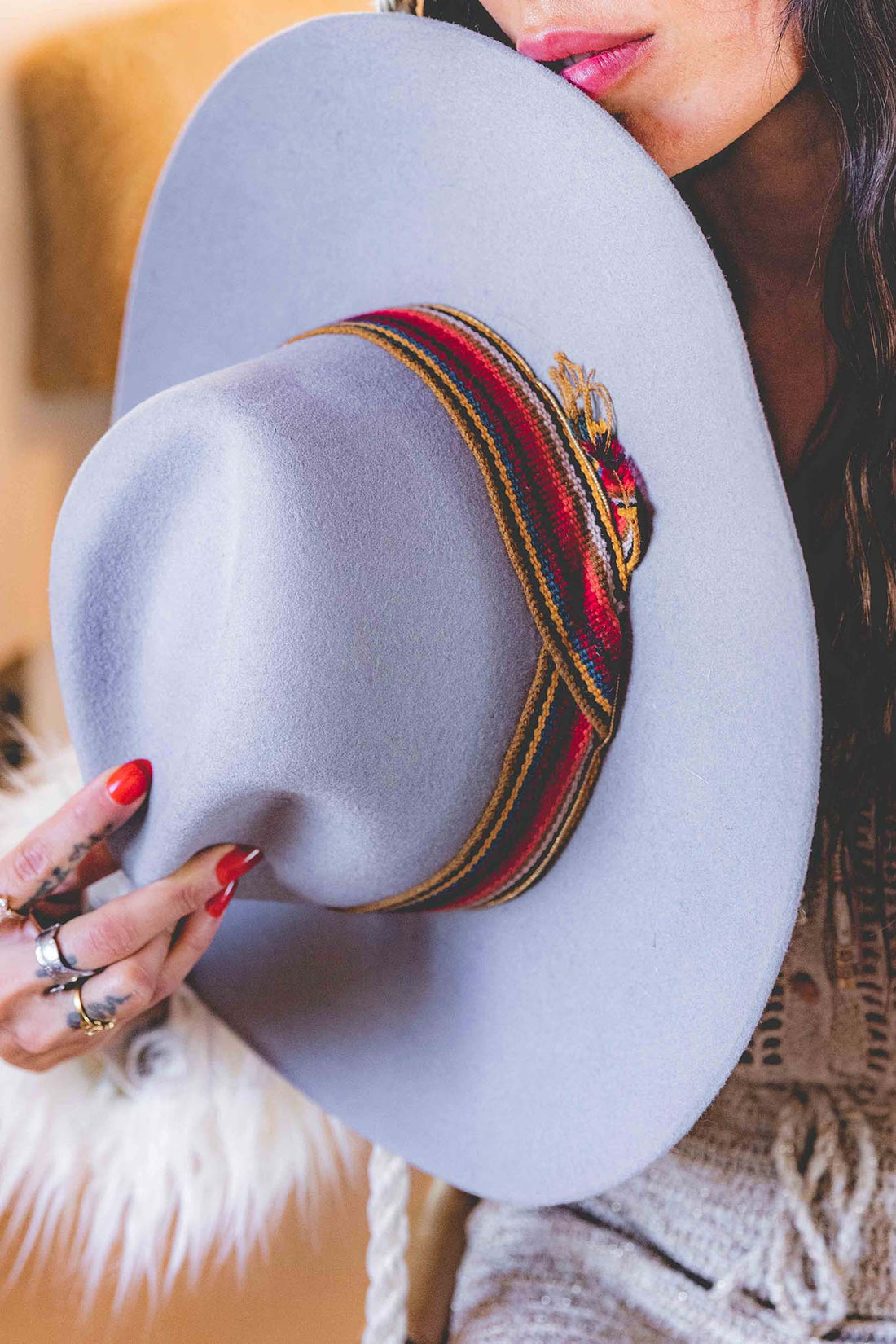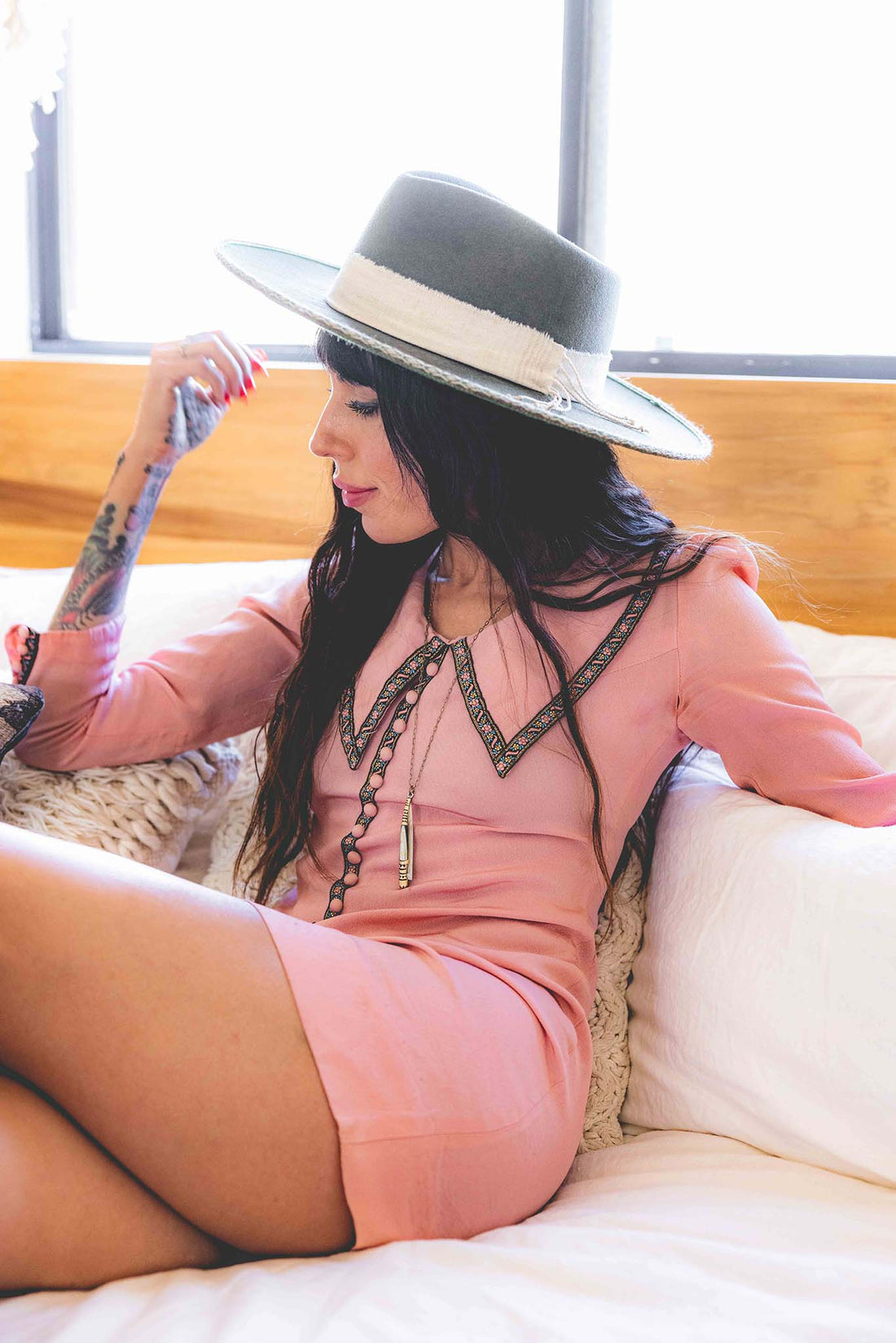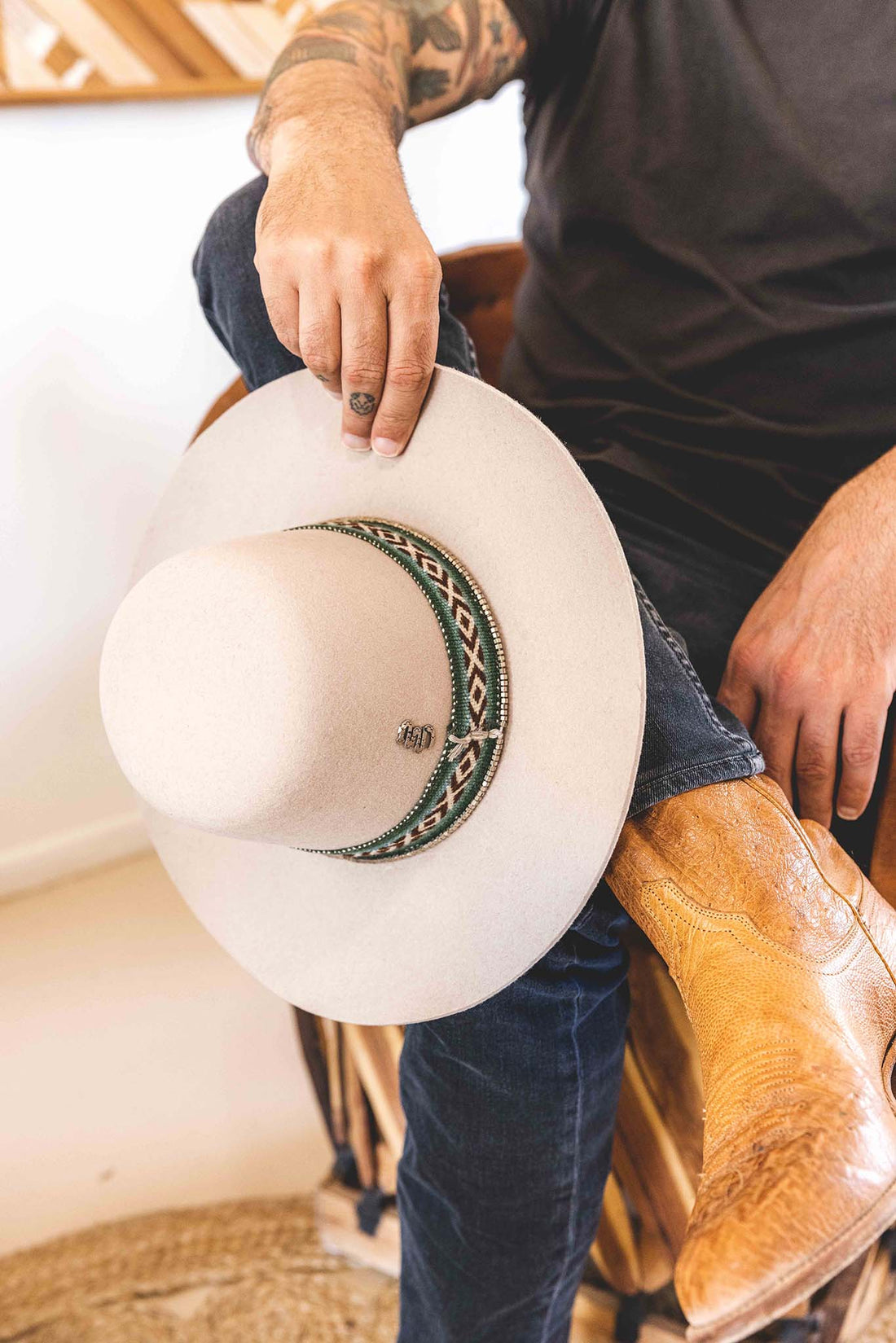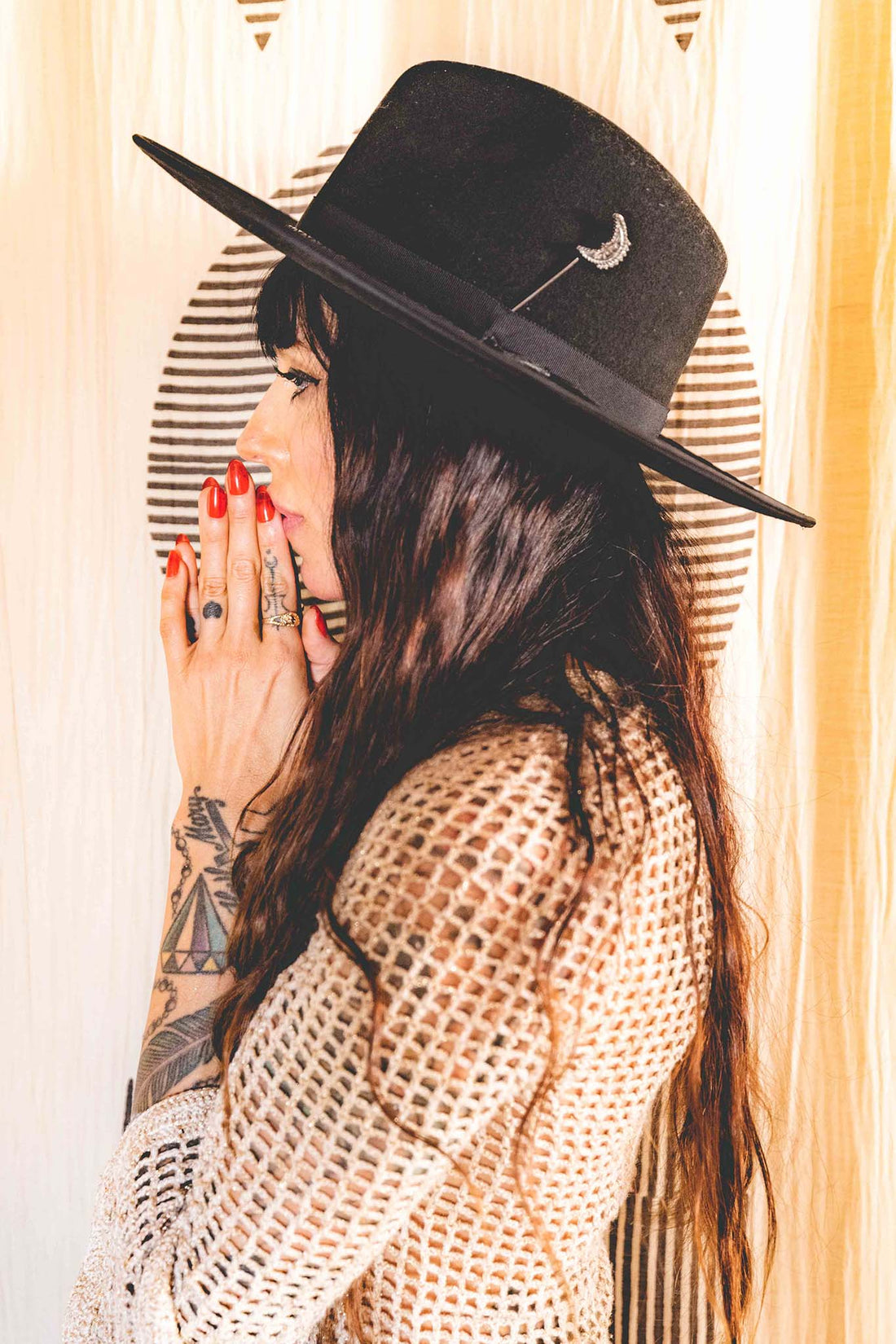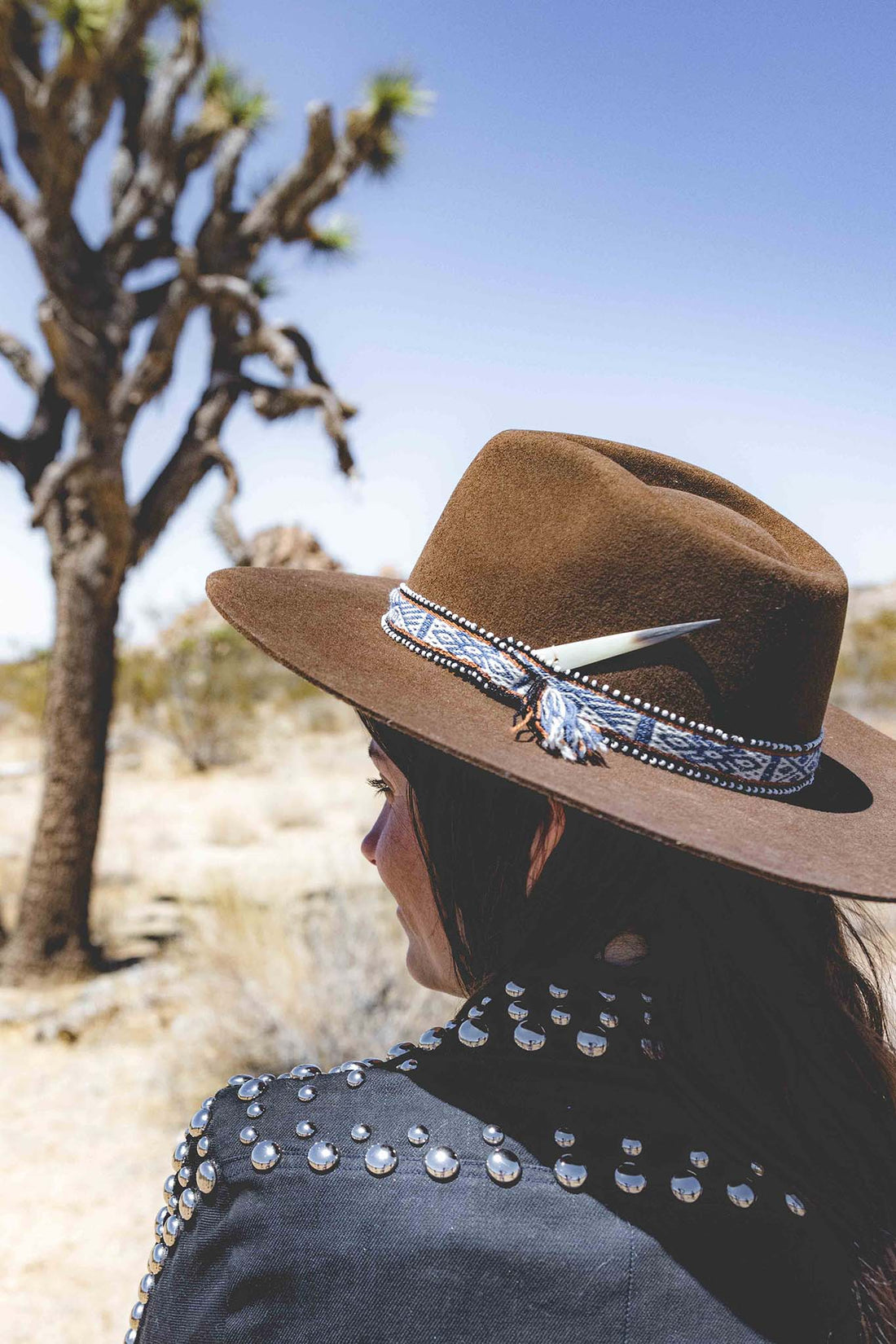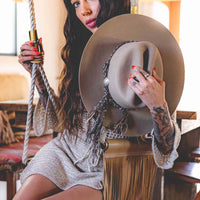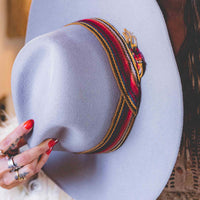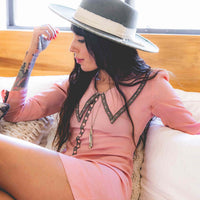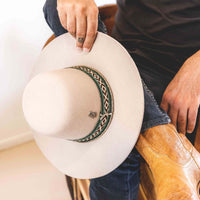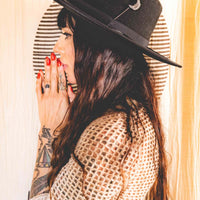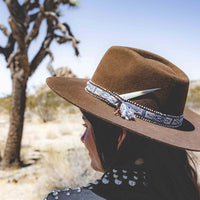 Wide Brim Felt Hats by Hampui Hats
There's no setting too formal or too casual to rock these wide brim felt hats - from music festivals to your favorite fancy joint. You won't make it far on your journey without catching a compliment. 
We've collaborated with Hampui Hats to custom design 6 one-of-a-kind hats made only of sustainable raw materials designed exclusively for Sound As Ever. Using fine Patagonian merino wool that's densely felted so it keeps its shape over time, each one is made with the highest quality and craftsmanship.

The fibers for our wide brim felt hats are sourced from free-range sheep. The dyes that color our hat bodies are from natural sources, never synthetic. Soft llama leather is used for our sweat bands, which supports ancestral Andean llama herds, as opposed to the environmentally destructive raising of cattle.

Style Options:
- Sage  - a high desert cleanse upon your mind
- Onyx - as black as those moonless nights
- Sunset - the bending light rays and reflective sky of a desert sunset
- Coffee - a tip of the hat to Cowboy Coffee, a staple for life on the trail
- Silverado - with blues and greens as alluring as a desert mirage  
- Tumbleweed - on homage to the American West
Pairs perfectly with the Sojourner Embroidered Denim Jacket for a statement look. Our Wide Brim Felt Hats are custom made and per order cannot be returned. Please reach out if you have any sizing questions. 

Please note hats may take up to 2-4 weeks to ship as they are made when ordered.
MATERIALS:
- Felted Merino Wool
- Llama leather
- Natural dyes

HOW TO DETERMINE HAT SIZE:
When purchasing a new hat, it is important to be as accurate as possible with your head measurements to prevent getting a hat that is under or over-sized. You will need to measure your head using a clothes tape, or you can improvise using a piece of string and a ruler.

To take your head measurement, place the string or tape around your head around where the hat will sit. This should roughly be about 1/8" above your ear, across the mid-forehead, and completely circling your head. Hold the tape firmly, but not too tightly. If your measurement falls between sizes, choose the next largest size. All of our hats and caps come sized and you can use this size guide to make your order.

SIZE:
- Range from centimeter size 55-61 or US size 6 5/8 to 8 3/8 inch
- Select from size Small to XX-Large. See sizing chart for extra details.
Please note, our Wide Brim Felt Hats are custom made and per order cannot be returned. Additionally, hats may take up to 2-4 weeks to ship as they are made when ordered.

Free domestic shipping for orders over $100. We also offer international shipping. We accept returns for products unless otherwise noted. Please see our Shipping & Returns Policy for full details.