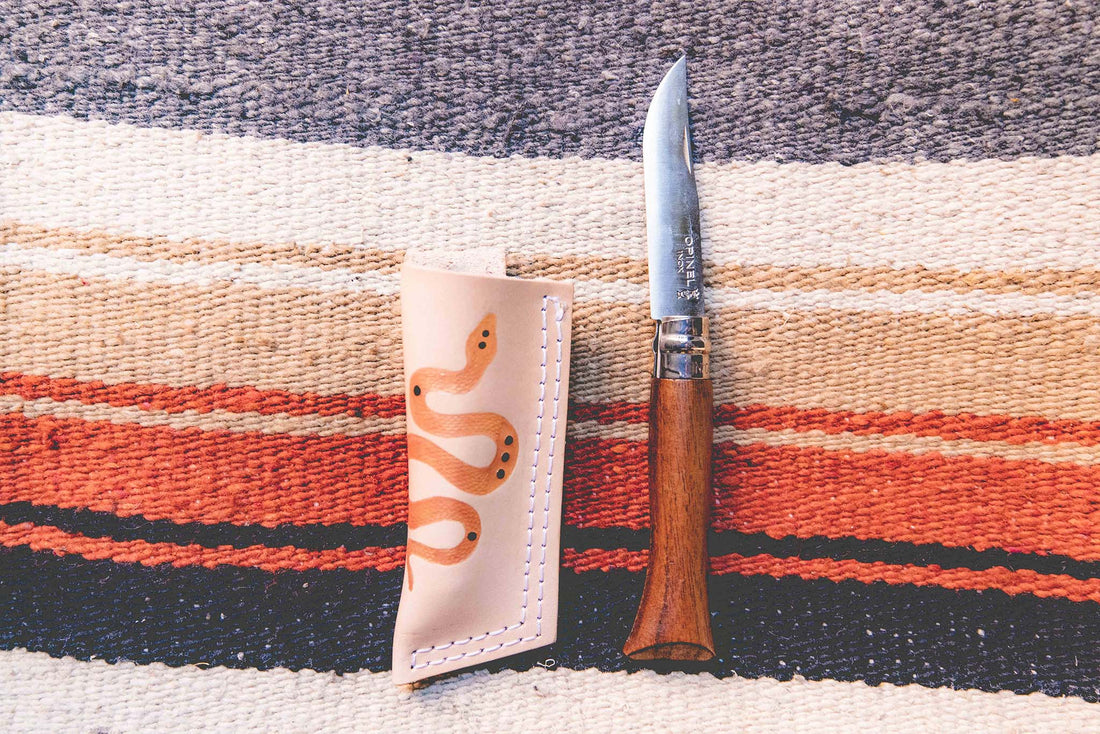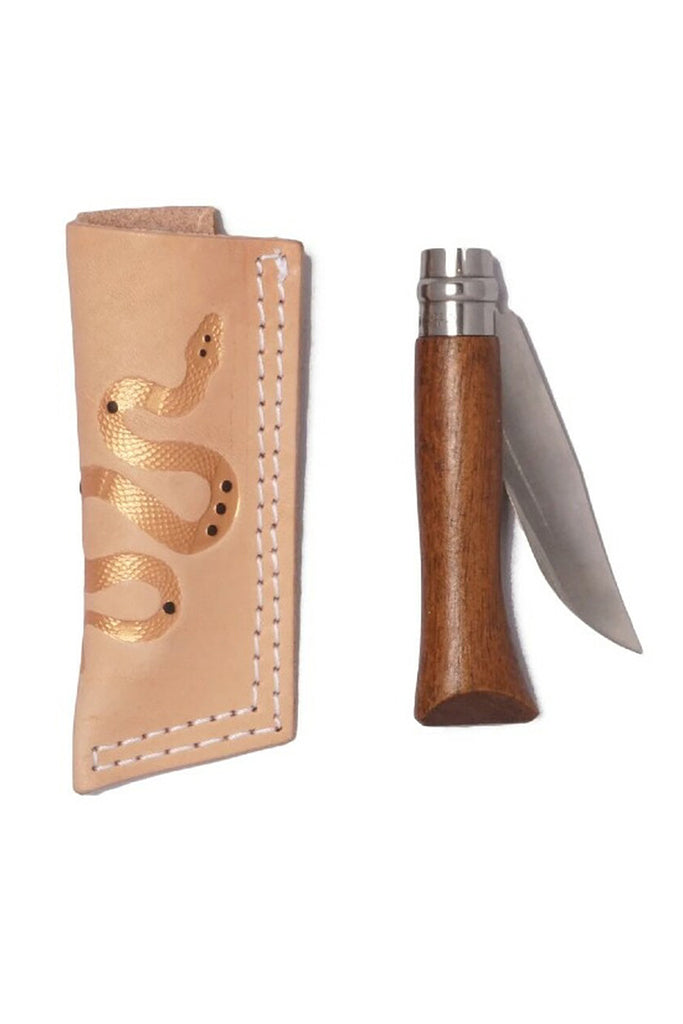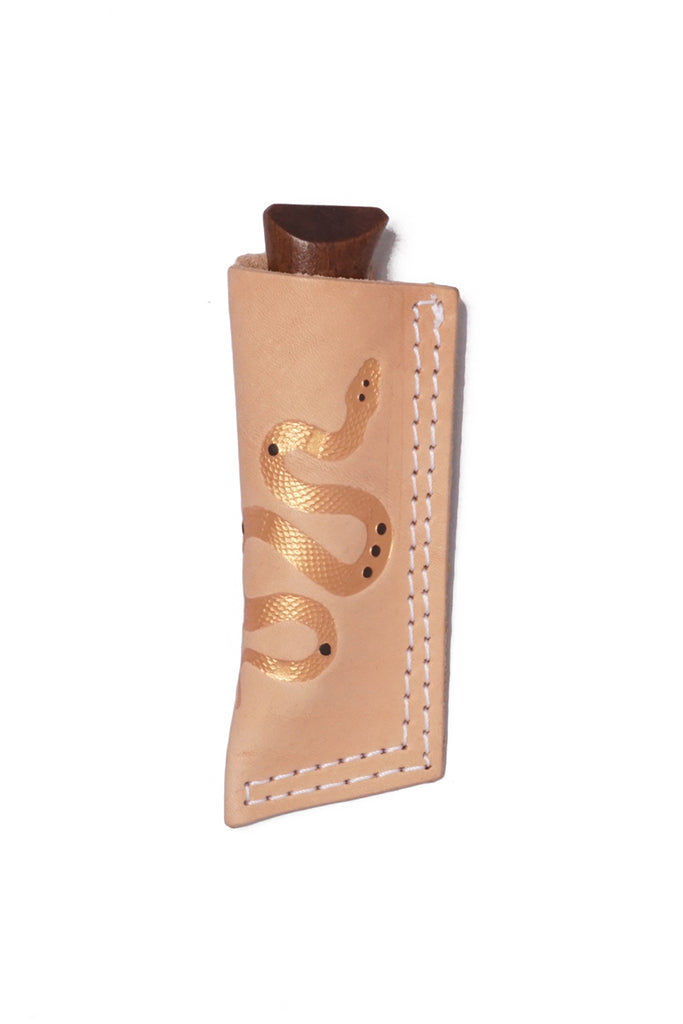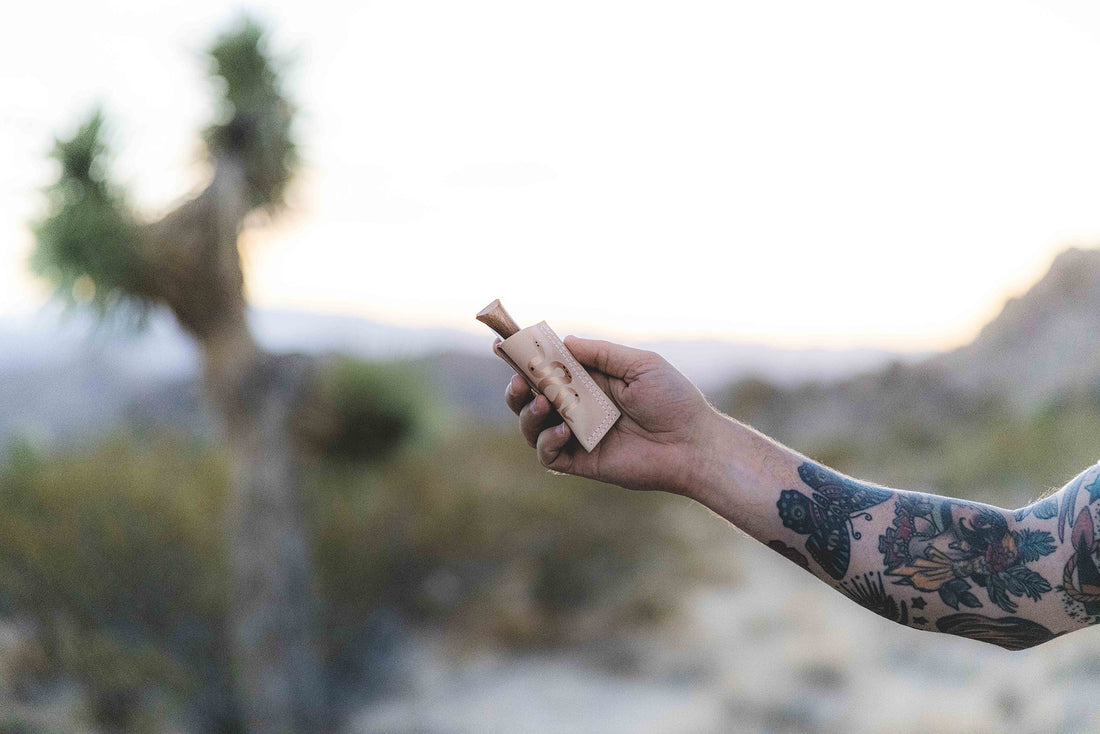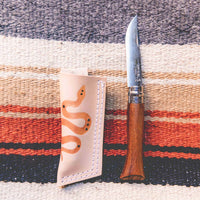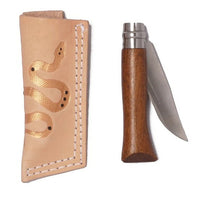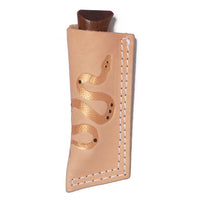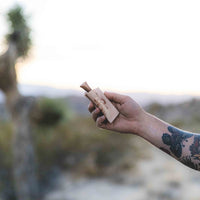 "The Whiskey Set" Wood Handle Pocket Knife
You don't have to be a Survivalist or Collector to own one of these. Makes a great and purposeful gift, that will make you the best gift giver ever.
This classic beauty is made in France by renowned knife maker, Opinel and was first introduced in 1890 and has since been featured in museums, books and galleries around the world.
The stainless steel blade is highly anti-corrosive so it will hold up to harsh environments and is easy to sharpen. The handle is walnut and the case/sheath is handmade and hand stitched vegetable tanned leather with a hand painted sidewinder. It also has a handy-dandy belt loop, but easily fits into a pocket. Each piece is a one of a kind stunner. 

The Whiskey Set features a natural leather belt holster with our Sidewinder embossed print and a walnut handled Opinel® pocket knife.  The Whiskey holster is streamlined enough for a pocket, but can also fit on most standard belts.
- Dimensions 7.59" x 1" x 1" (Open)

- Blade Material- Sandvik Stainless Steel 12C27 Mod.

- Blade Length - 3.28 inches

- Handle Material - Walnut
Vegetable tanned leather, using only natural tannins, has no negative environmental impact. This tanning method is ancient and requires skilled craftsmanship.
The knife holder is hand-stitched, hand-painted, and made of natural vegetable tanned leather. No two are exactly alike, but all are made with care! Our leather items are painted with tough-wearing leather paint, and hold up to rough and tumble wear exceptionally well. Vegetable tanned leather will grow darker with exposure to the element. This is a tool intended for rugged use, and a rough patina will be earned on the entire finish of the knife, over time.


Free domestic shipping for orders over $100. We also offer international shipping. We accept returns for products unless otherwise noted. Please see our Shipping & Returns Policy for full details.