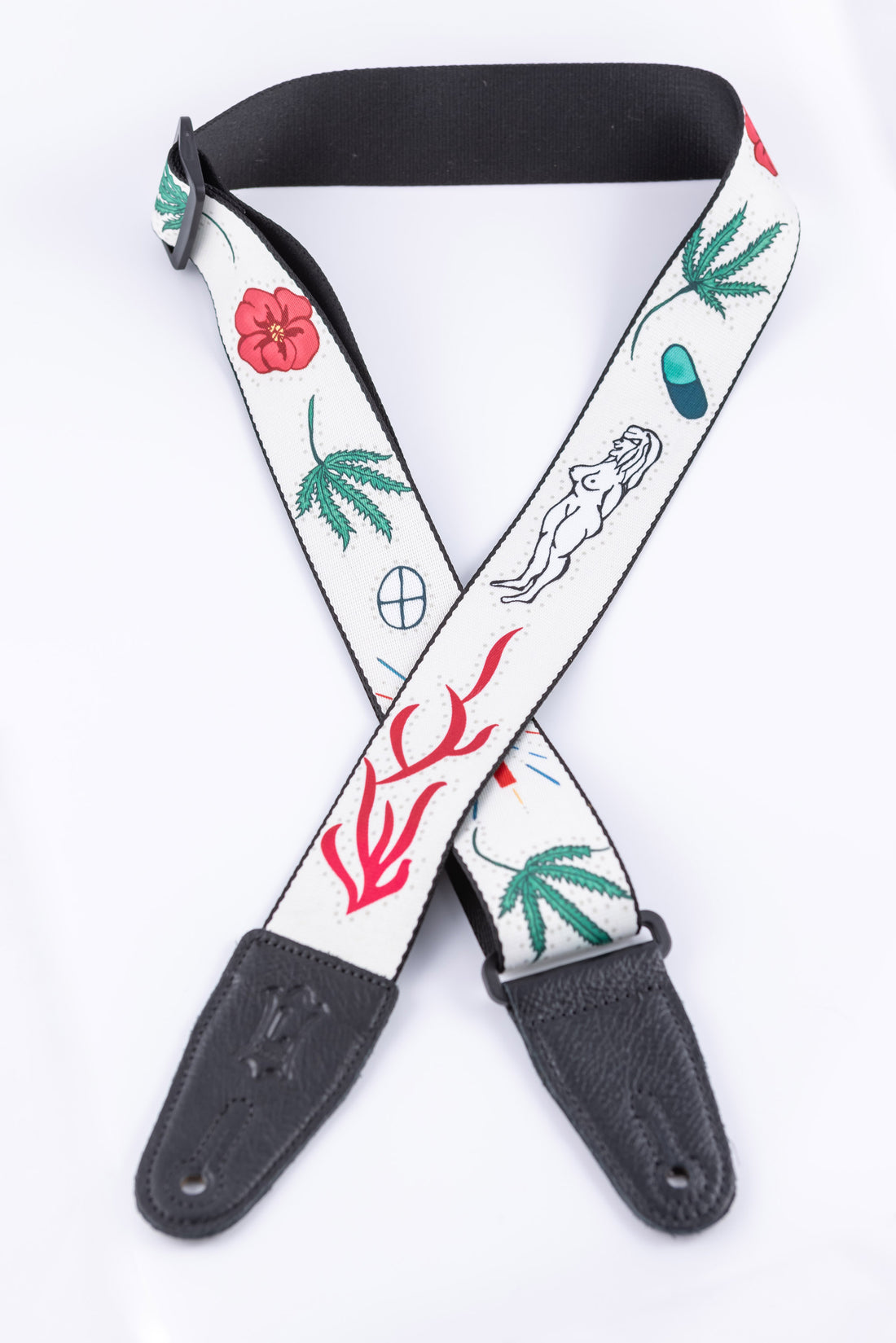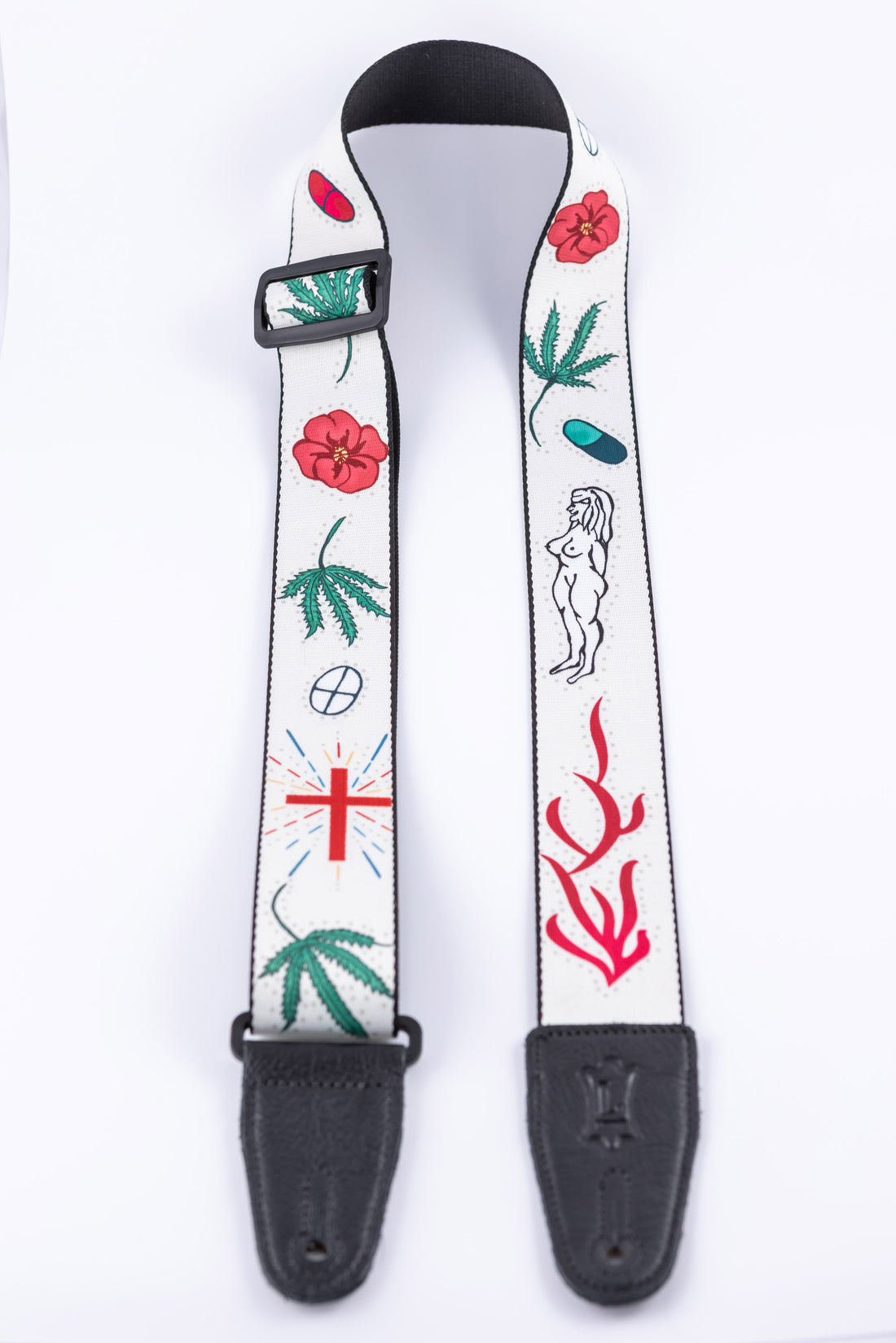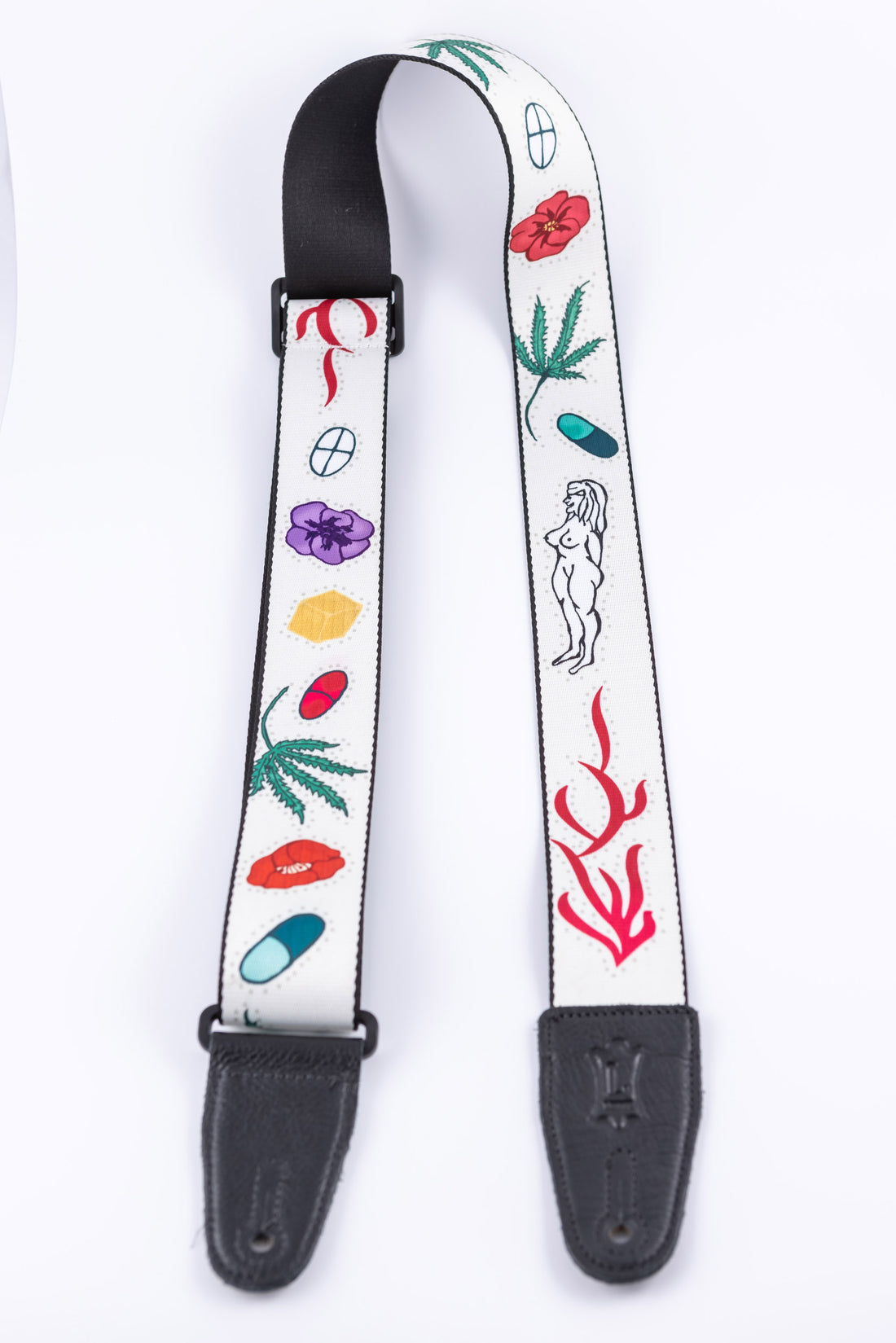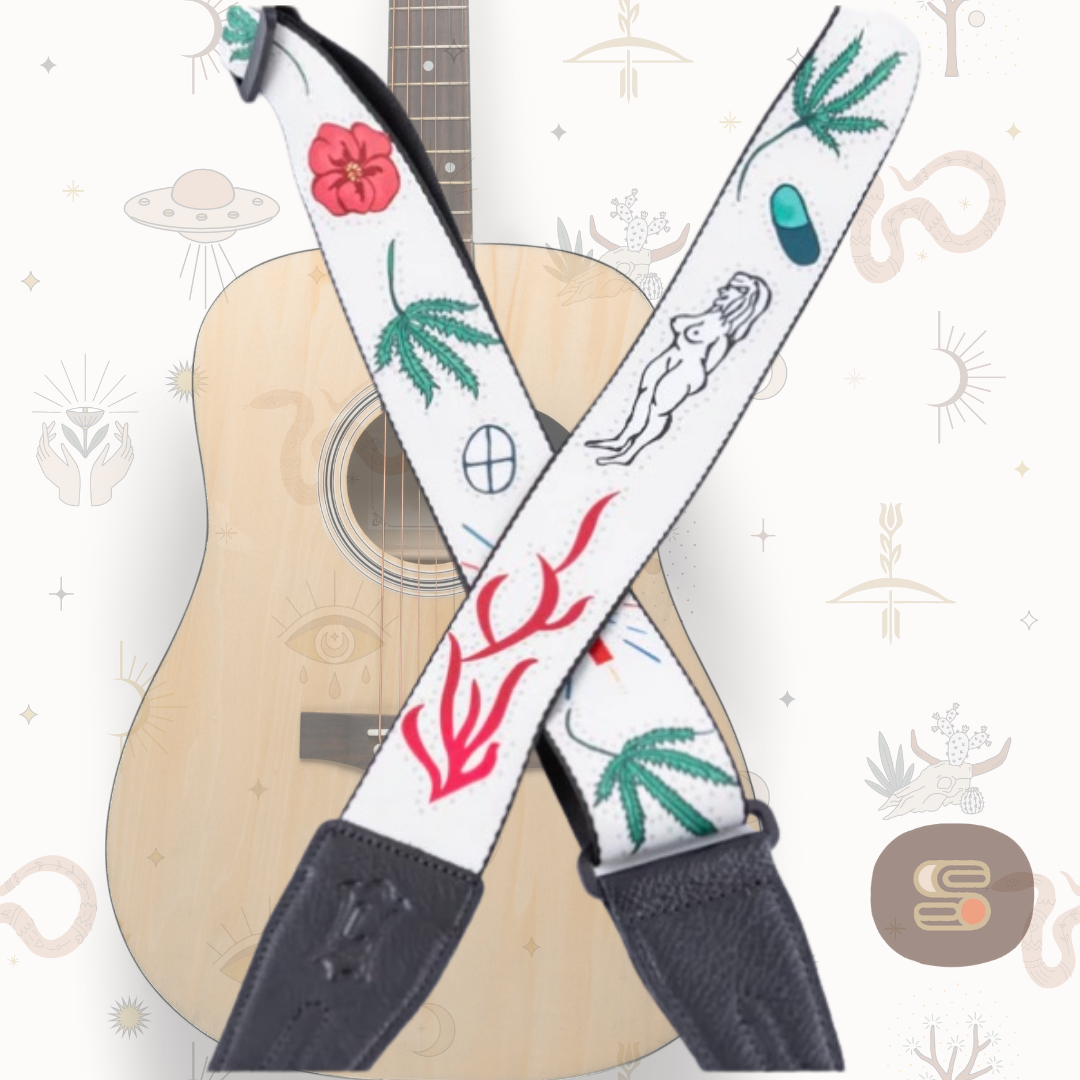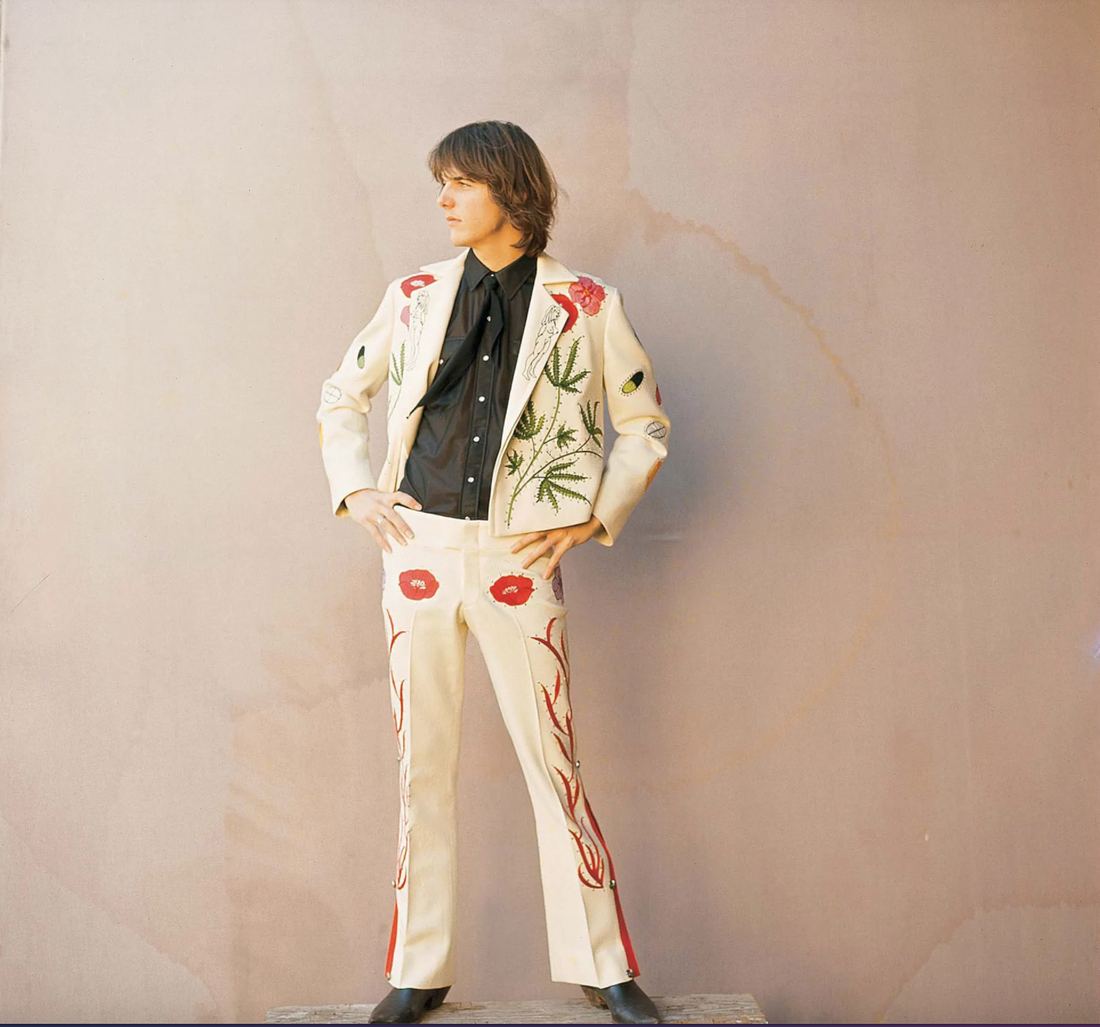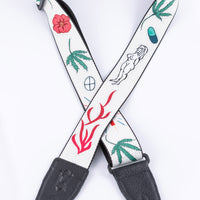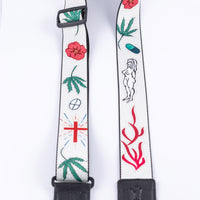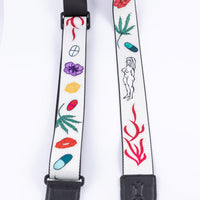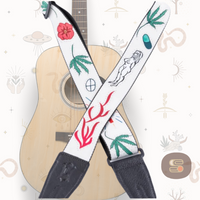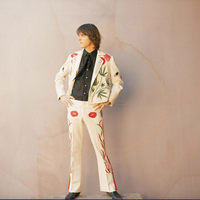 "Cosmic Cowboy" Guitar Strap
This design pays homage to Gram Parsons' legendary Nudie Suit, which is currently on display at the Country Music Hall of Fame in Nashville, Tennessee. The illustrations that adorn the
guitar
strap
are traced directly from Gram's suit. 
The
strap
is compatible with any instrument and has plenty of adjustable length. We use specialized printing techniques to make the brilliant colors of these designs pop. The result is not only a beautiful
strap
, but one that's resistant to fading and ready to jam. 
- 2" Polyester
Guitar
Strap
- 65" Max Length with Tri-Glide Sliding Adjustment
- Incredibly Strong, Lightweight One-Ply Polyester Construction
- Pin Hole Stitching on Genuine Leather Ends Prevents Stretching
*Please note: our Guitar Straps are printed to order and will take 10 days to ship.
Photo of Gram Parsons by Jim McCrary


Free domestic shipping for orders over $100. We also offer international shipping. We accept returns for products unless otherwise noted. Please see our Shipping & Returns Policy for full details.