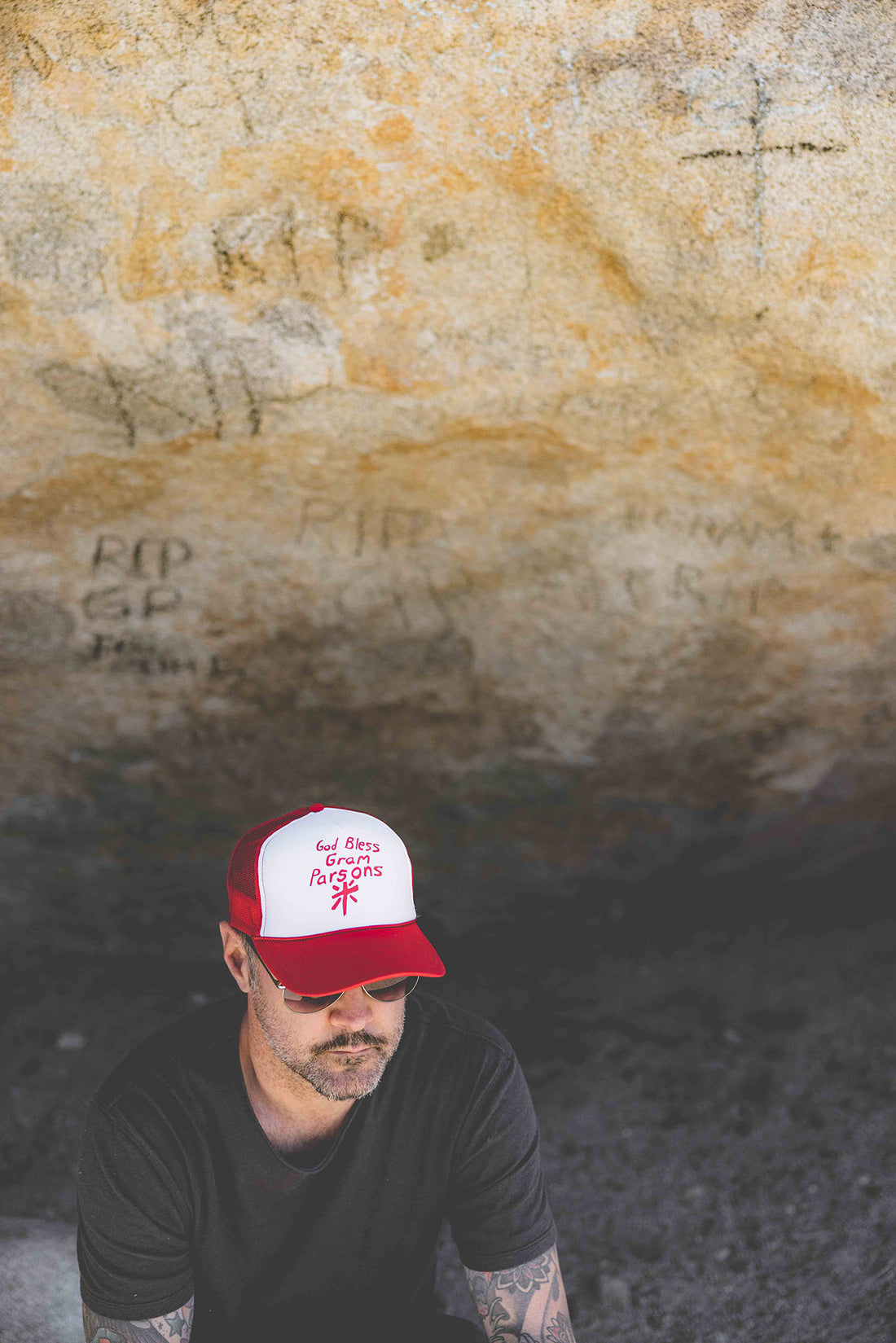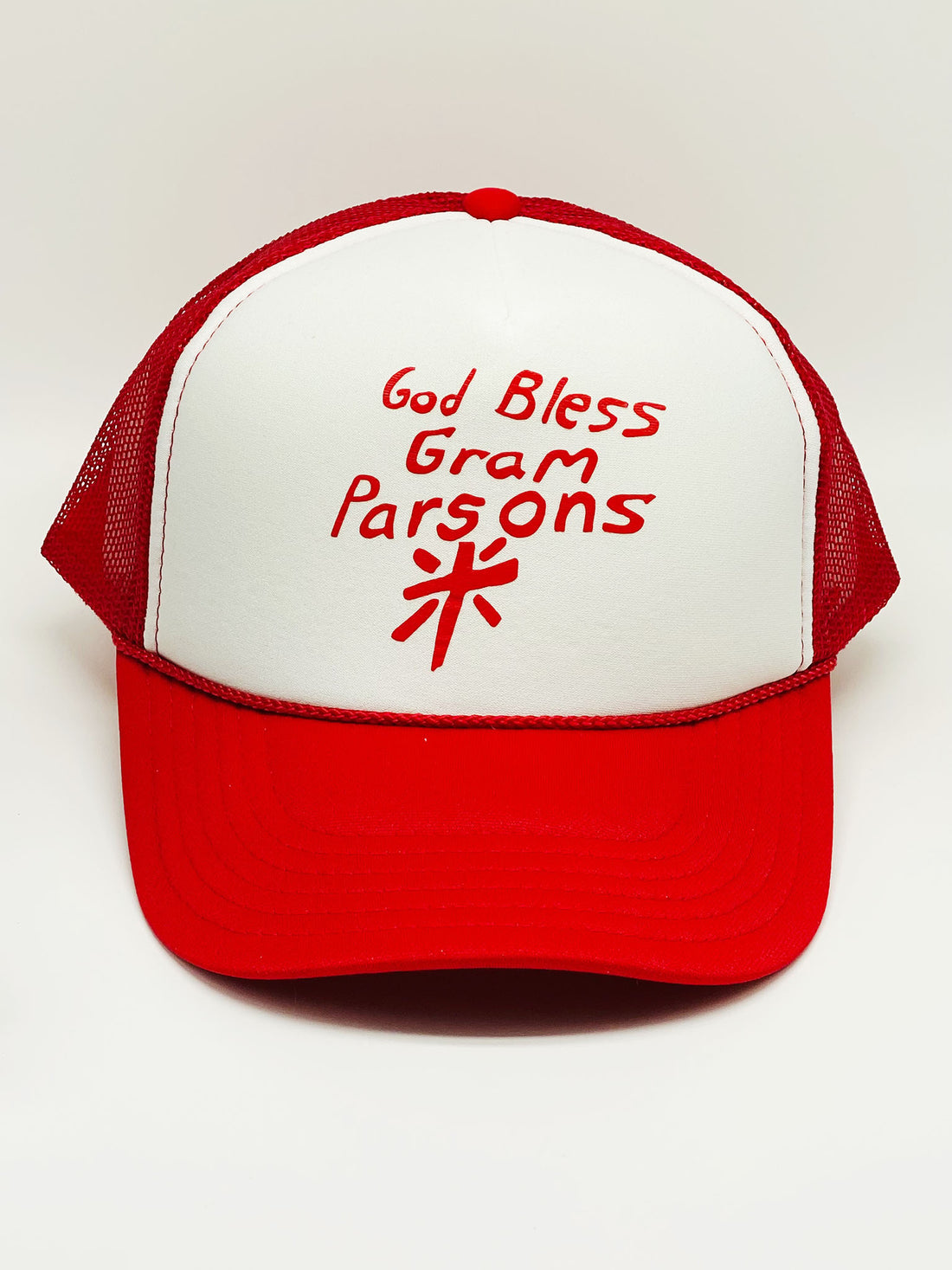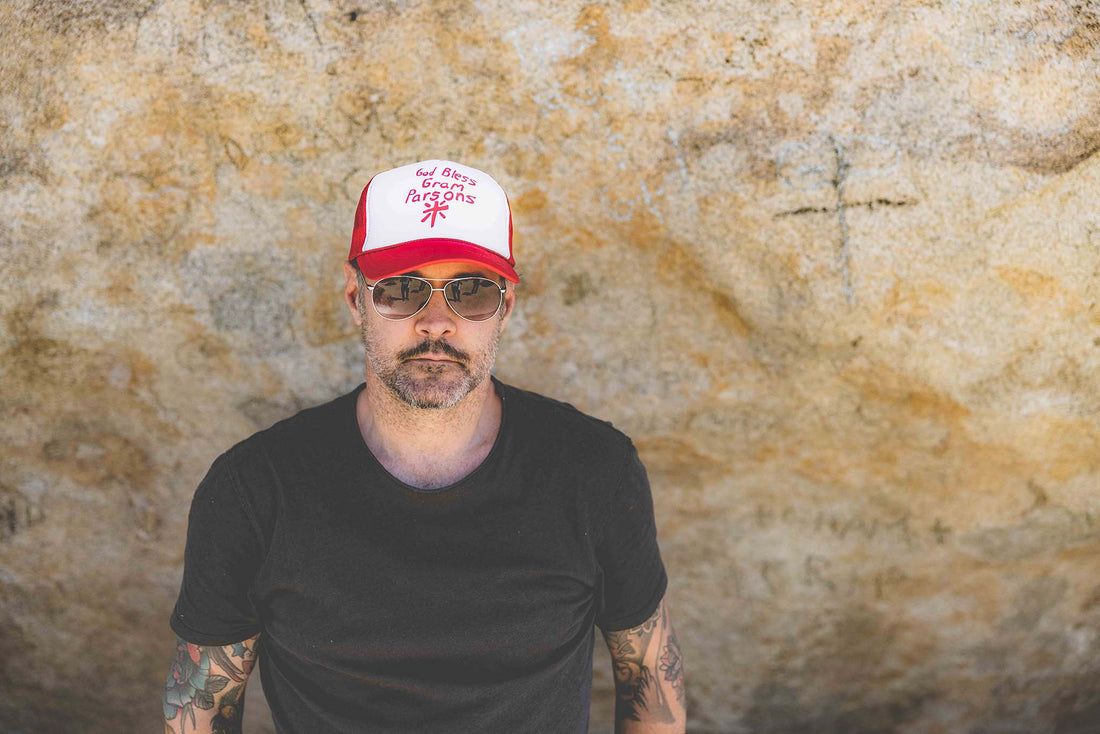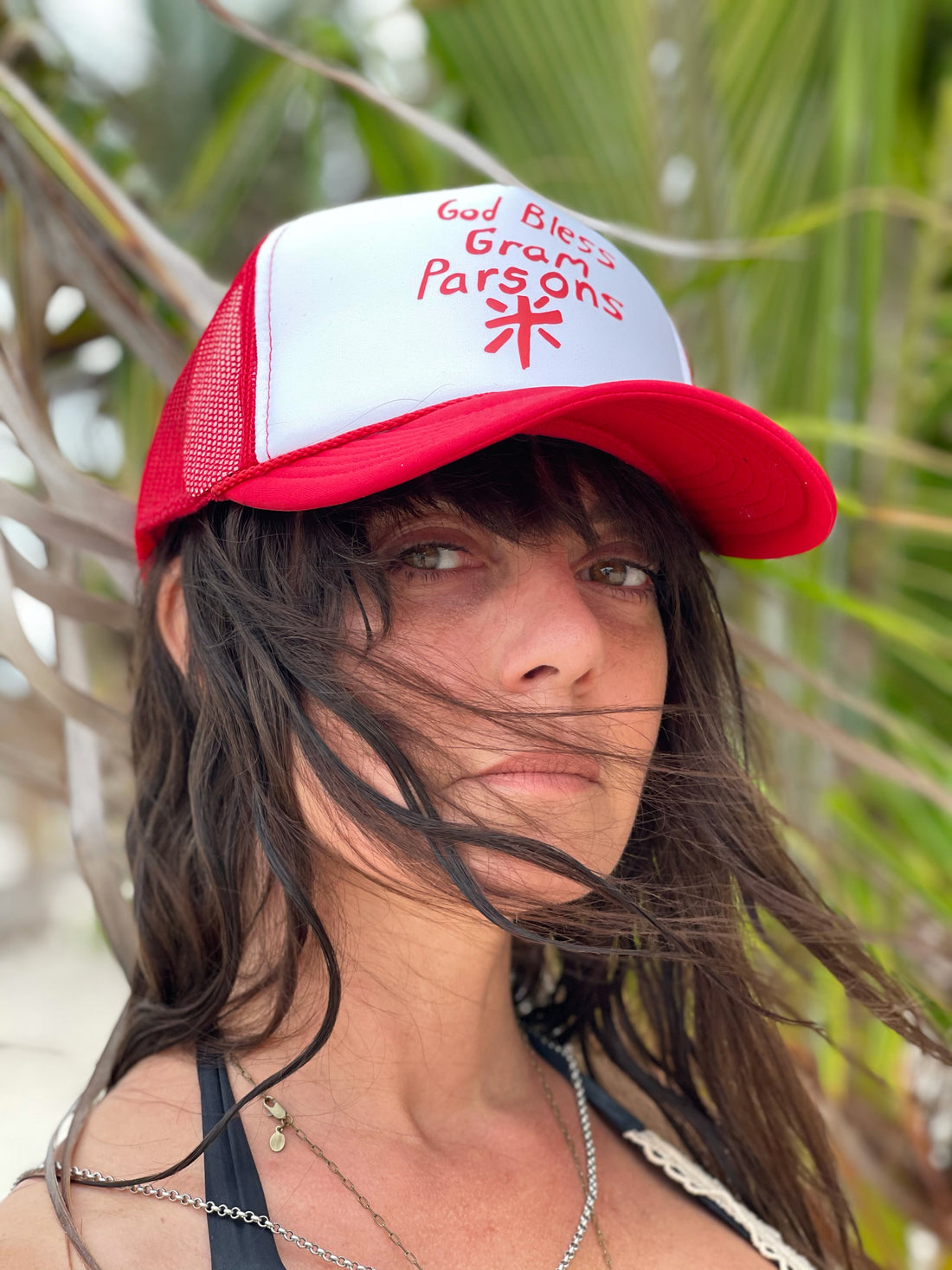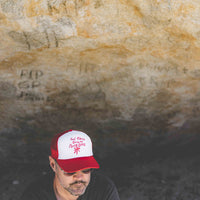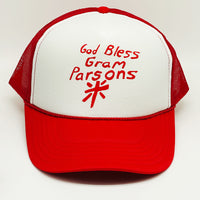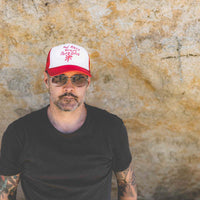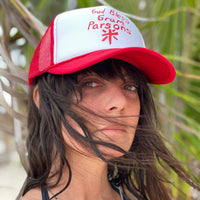 "God Bless Gram Parsons" 70s Trucker Hat
Three hours east of Los Angeles, deep in the surreal high desert country of Joshua Tree National Park in the Mojave Desert of California, sits a collection of towering boulders called Cap Rock, where our beloved Gram Parsons is often memorialized through thoughtful graffiti, flowers, and guitar picks.
The design on our 70's style trucker hat is a replica of graffiti from this special spot in the hearts of many Gram fans. God Bless Gram Parsons.
Our 70's style trucker hat is sized to fit most adults with an adjustable snap closure. The front panel is polyester foam and in the back is a breezy polyester mesh.
Pairs well with our Field Notes Leather Wallet for thoughts and meanderings should you feel inspired to take the pilgrimage out to one of our stunning National Parks.
MATERIALS:
- Polyester
- Plastic snap closure

DESIGN:
- High panel crown mesh back trucker hat
- White polyester foam front with red God Bless Gram Parsons graffiti design
- Slight curved visor
- Red mesh back and snap closure

SIZE:
- One size fits most
- Adult (58cm/ 22.8 inch)
- Adjustable snap closure



Free domestic shipping for orders over $100. We also offer international shipping. We accept returns for products unless otherwise noted. Please see our Shipping & Returns Policy for full details.