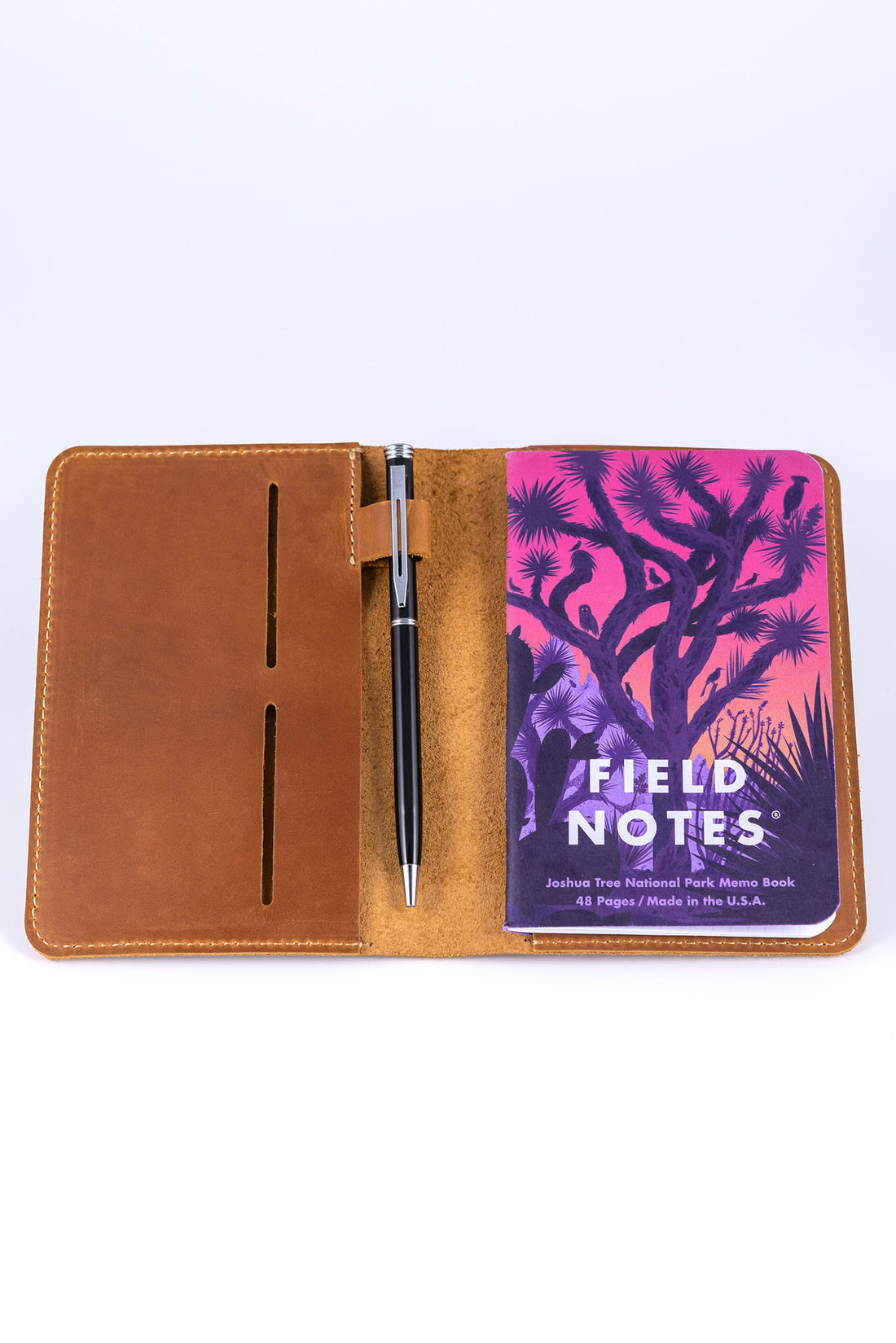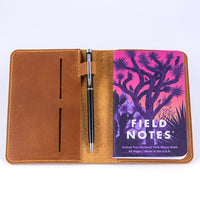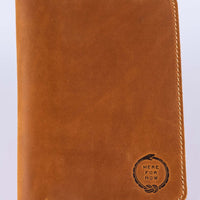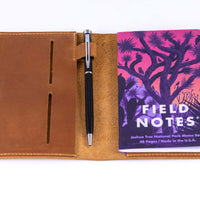 Field Notes Leather Wallet
Our Field Notes wallet is the perfect traveler's notebook cover and for everyday use - for those who like to document analogue style. Durable genuine leather hand-stamped with our signature "Here for Now" Ouroboros design and a loop for securing your favorite pen or pencil. Our Sound As Ever team fills their notebooks with everything from grocery lists to set lists. When a road trip beckons, we rarely head out without it - perfect for scribbling notes of favorite discoveries and memories to hold close.

This journal also makes a great passport holder for when you are off to create new adventures. 
For insider/local recommendations in our favorite cities to explore, we highly recommend picking up a Wildsam guide (or ten).  Their guides open up a place with a rare level of knowledge, leading you to uncommon experiences often hard to find.
Pairs well with our Airpod Pro Leather Case so you can soundtrack your next adventure in style.  
MATERIAL:
- Durable Genuine Leather Cover
- Pen not included

DESIGN:
- 2 card slots for multiple cards
- Can fit a passport, doubling as a travel portfolio
- Some selections include a National Park Field Notes Guide

MEASUREMENTS:
- Fits small (3.5 x 5.5 inch) notebooks, like Field Notes, Pocket Moleskines or Rhodia
- Measures 5.9 inches tall x 4.1 inches wide x 0.2 inches slim / 150mm tall x 105mm wide x 5mm slim
Our leather products are all handmade of genuine leather. No two are exactly alike, but all are made carefully and with durability in mind. The leather may color with time to a beautiful patina. Spot clean leather with a moist cloth. For additional details, see our full Leather Care Guide.


Free domestic shipping for orders over $100. We also offer international shipping. We accept returns for products unless otherwise noted. Please see our Shipping & Returns Policy for full details.