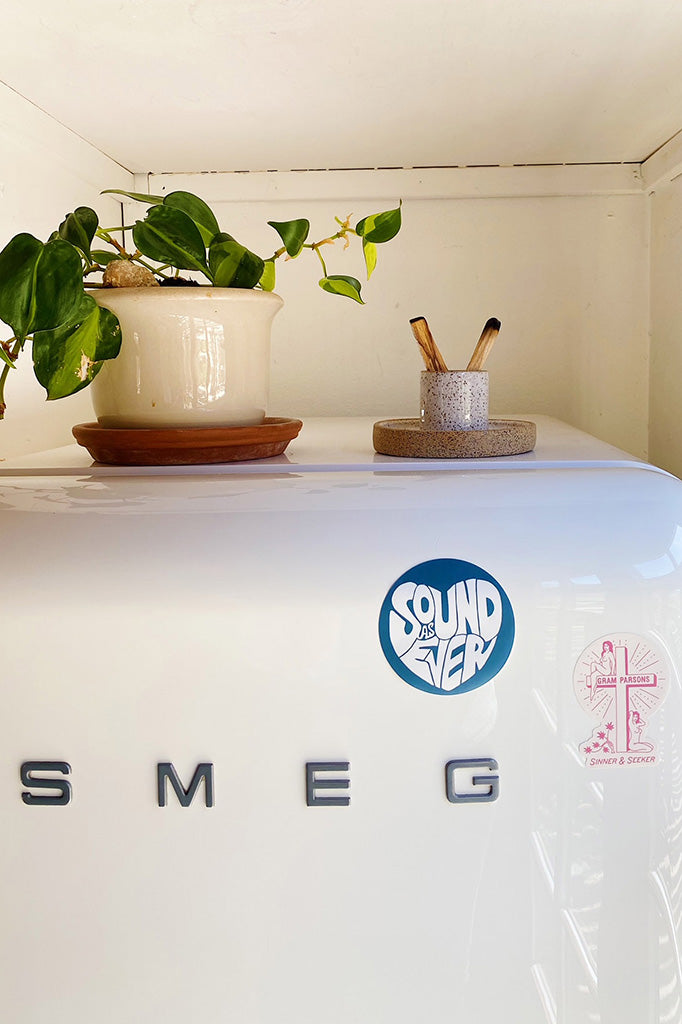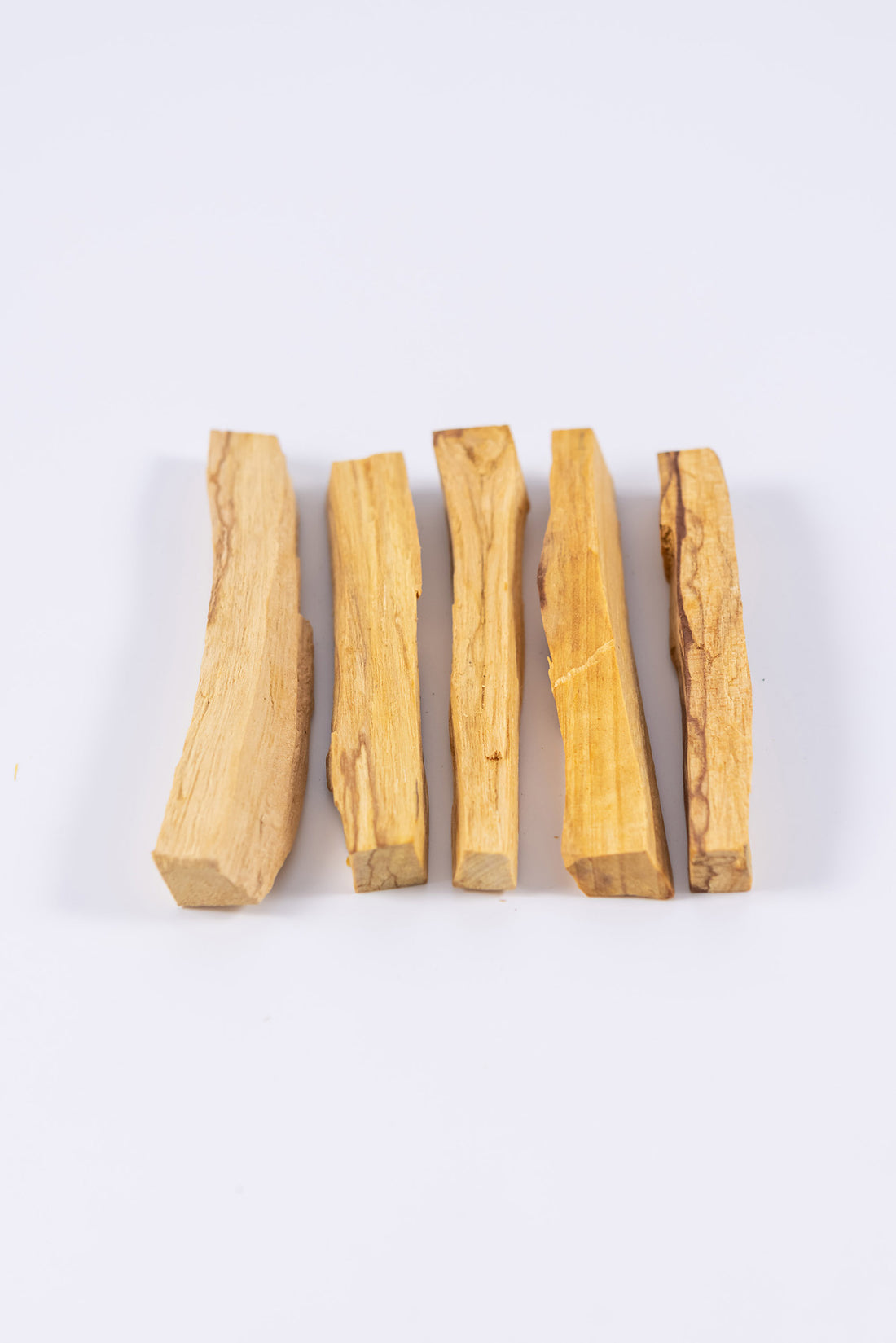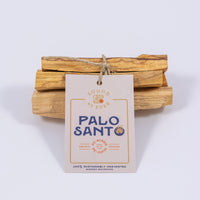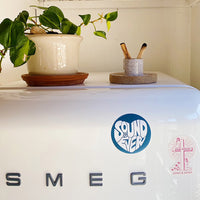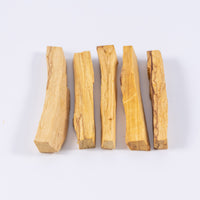 Ethically Sourced Palo Santo
Our ethically sourced Palo Santo is 100% sustainably procured from Perú. Positive social impact is one of the guiding principles for measuring our success as a small business. Our suppliers facilitate conscious sourcing practices, regenerative forestation, ethical labor conditions, and a socially responsible business model.
This palo santo is collected from naturally-fallen trunks and branches from the dry forests of Perú, where this beloved wood is abundant in nature. Each bundle contains 5 sticks.  
The aromatherapeutic qualities of Palo Santo stem directly from its natural chemical composition. A number of people use it as a meditative tool, as there is a connection between stimulating the senses with the powerful aroma and the body's release of natural endorphins. Spiritual types from all around the world use Palo Santo as an aid in their meditation practices, with the tree's magic stretching well beyond the borders of its native habitat and culture.
There are many other uses for Palo Santo - The sticks can be used to prepare tea, which is an effective supplement in the treatment of flu, colds, inflammation, and other various ailments; As a repellent - Wood chips, sticks, and essential oil blends are all used as repellents to discourage mosquito bites. This is one of Palo Santo's most common and well known applications in its native environment.
However you choose to use our ethically sourced palo santo, you will certainly enjoy this heavenly aromatic wood.
Pairs well with our Ceramic Palo Santo Burner.
Sold as a bundle of 5 sticks.

MATERIALS:
- Dried palo santo wood

MEASUREMENTS:
- Sticks are approximately 2-3 inches long
- Various thicknesses, approximately half inch
The smell of palo santo is usually described as a bright, sweet, piney, lemony, woodsy scent. Perhaps a bit musky.


Free domestic shipping for orders over $100. We also offer international shipping. We accept returns for products unless otherwise noted. Please see our Shipping & Returns Policy for full details.