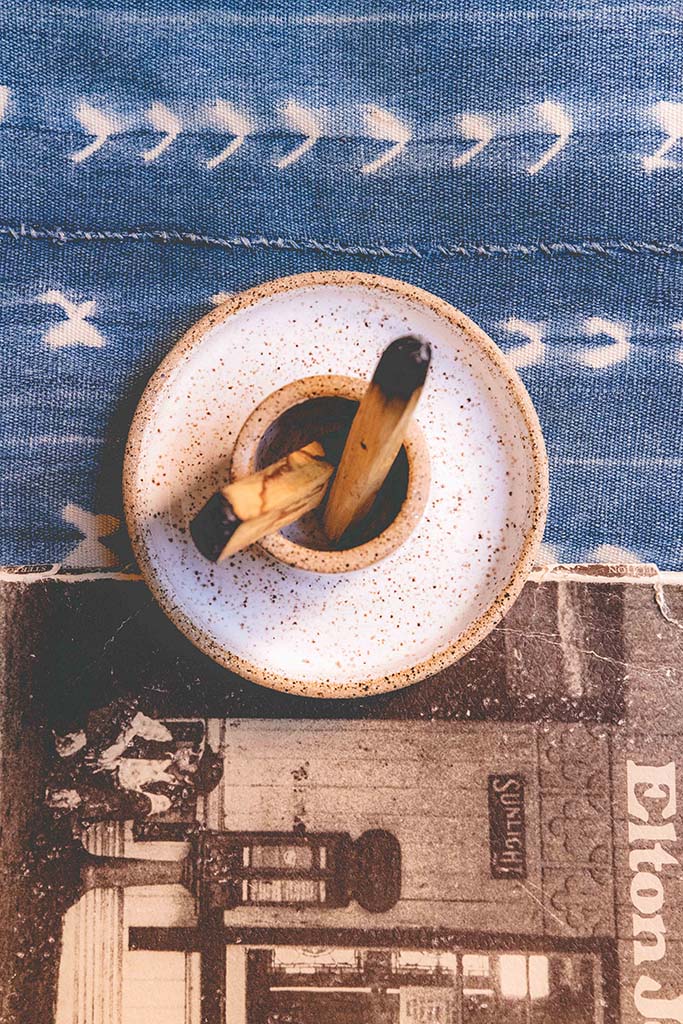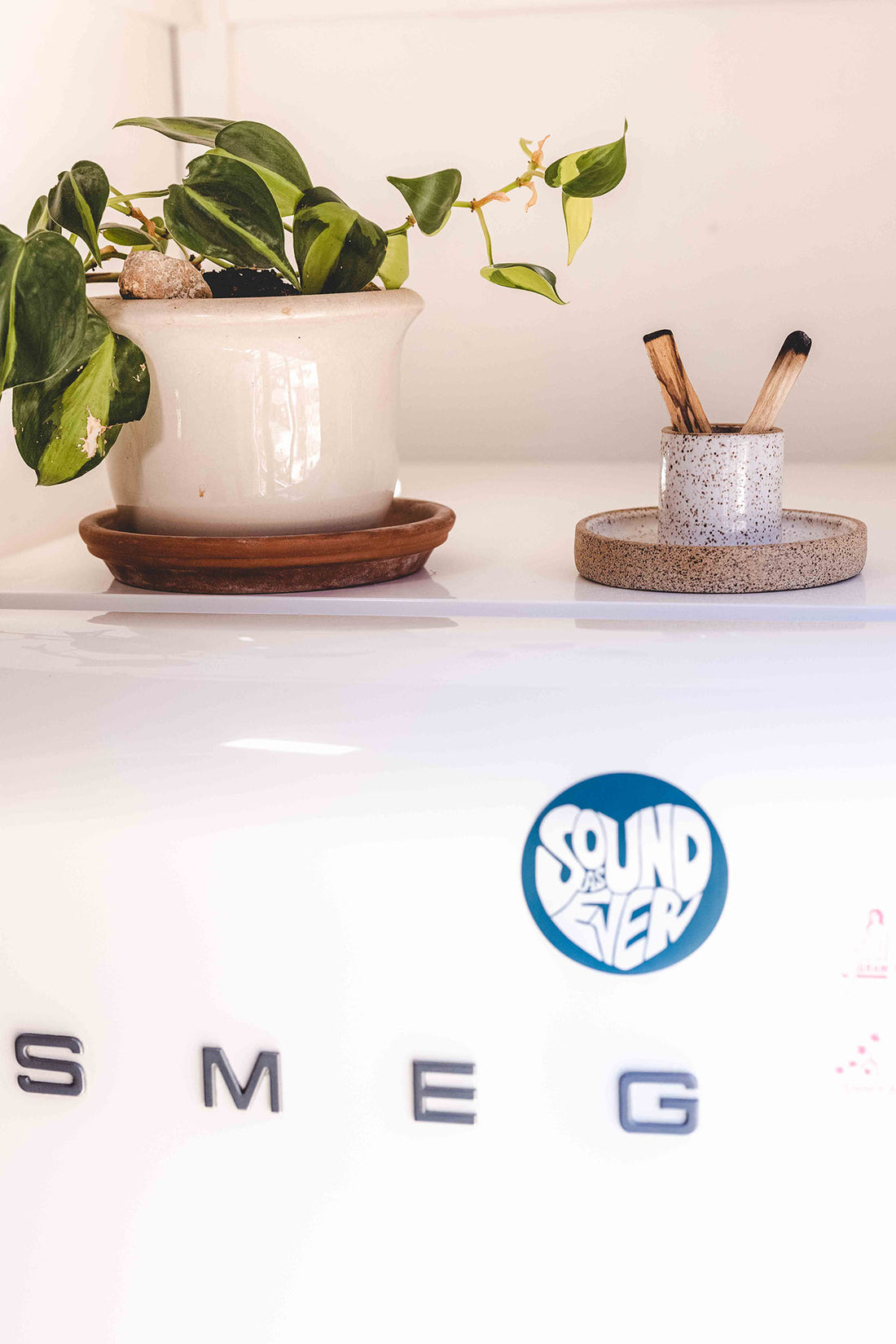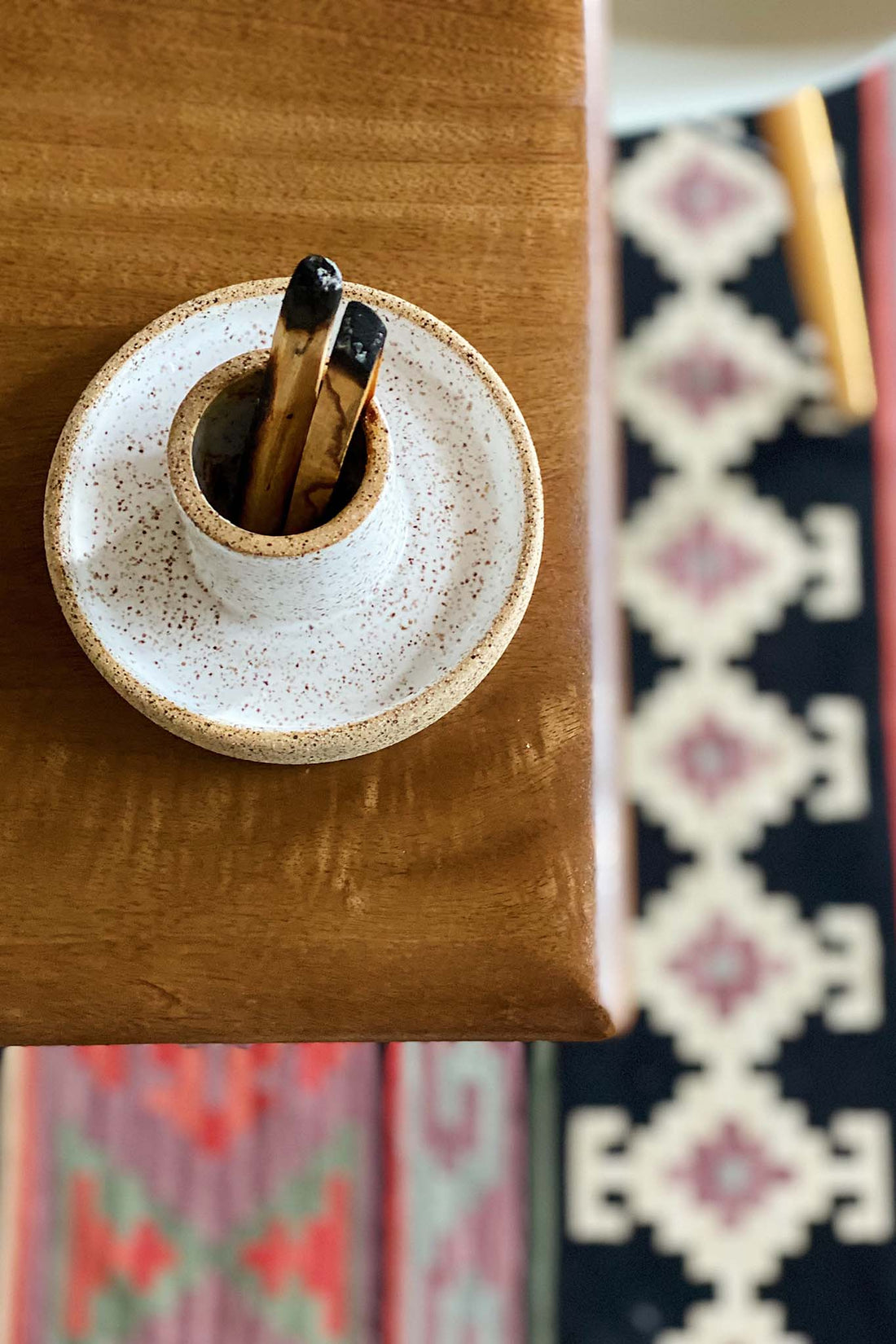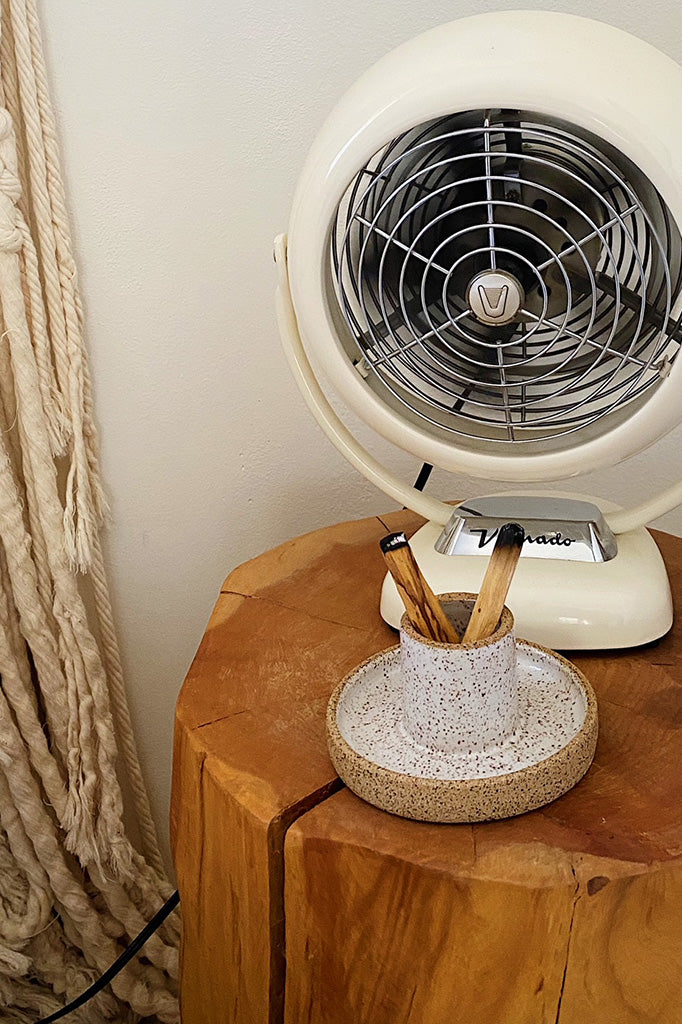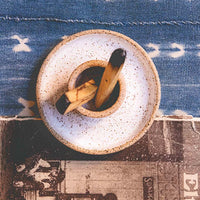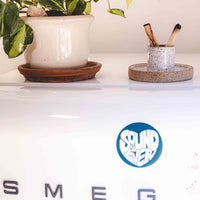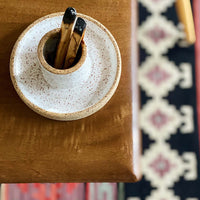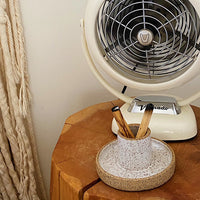 2-in-1 Palo Santo Holder & Burning Bowl
Our 2-in-1 Palo Santo Holder and Sage Burning Bowl is made by hand with a beautiful speckled buffed clay. The overall finish is a white speckled, white glaze. The rims and bottom of this smudge dish are unglazed to show the beautiful speckled clay body. 
For centuries the indigenous people of the Andes have been using palo santo for spiritual purification and energy cleansing. When the wood is burned it's believed to clear negative energy and restore calmness. 
Some days we burn Palo Santo as a ritual to start our day, others we do as our space feels that it needs an energetic reset button or so we can simply take in the lasting, calming scent to the olfactory and limbic systems of the body and brain which in turn creates a sense of relaxation and calm. 
For our kitchens and bedrooms, vehicles and workspaces, the brightness of citrus, marked with the ancient notes of its natural heritage, brings a uniquely clarifying scent to every space.
Don't forget to snag some of our sustainably sourced Palo Santo or our White Desert Sage Bundle.
Palo Santo and sage sold separately.

MATERIAL:
- Speckled buffed clay
- White glaze

DESIGN:
- Handmade ceramic
- Dual holder and smudging dish
- Flipped lip base to keep ashes inside

MEASUREMENTS:
- Approximately 2 inch internal diameter
- Approximately 4 inch external diameter
Handwash gently as needed.


Free domestic shipping for orders over $100. We also offer international shipping. We accept returns for products unless otherwise noted. Please see our Shipping & Returns Policy for full details.