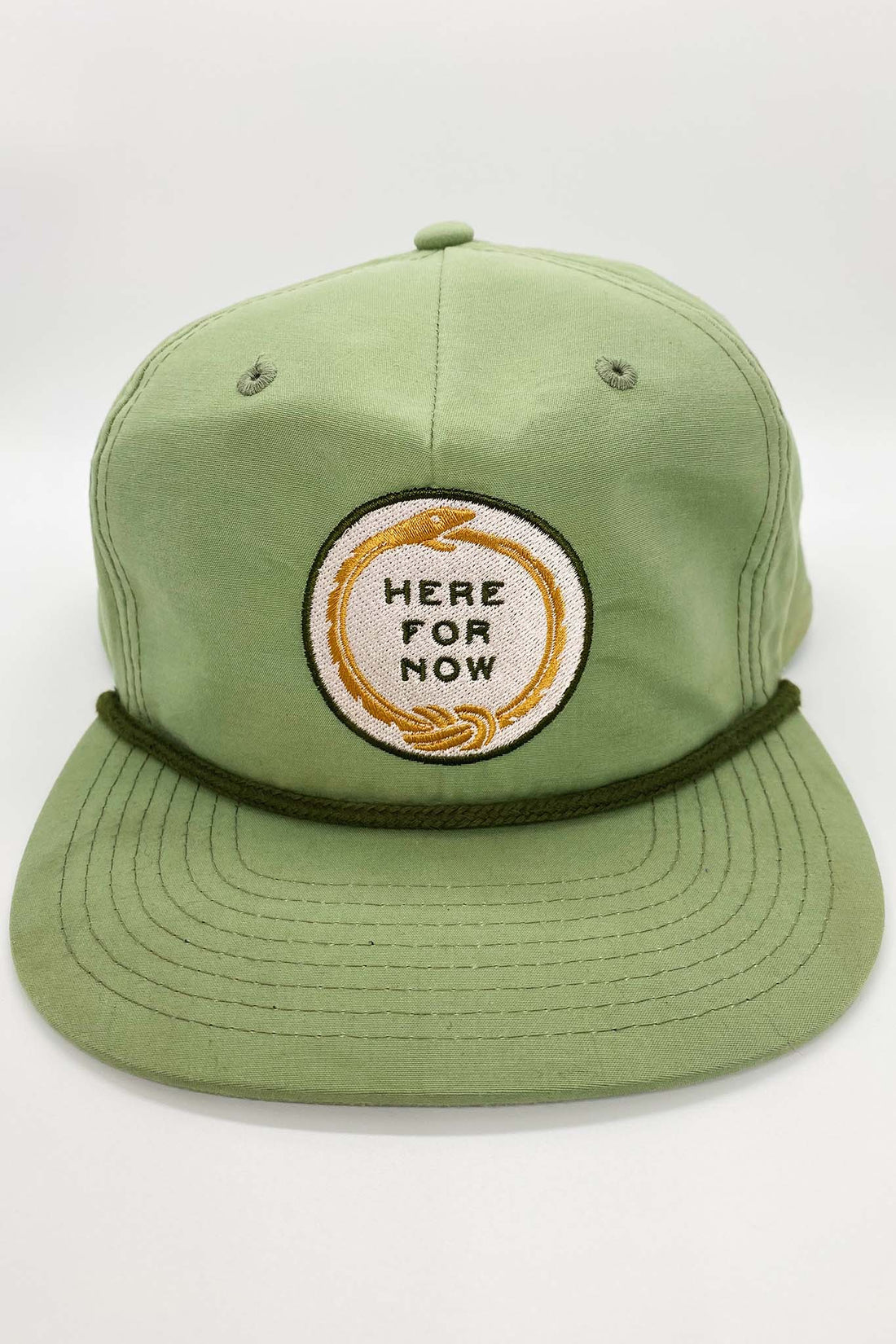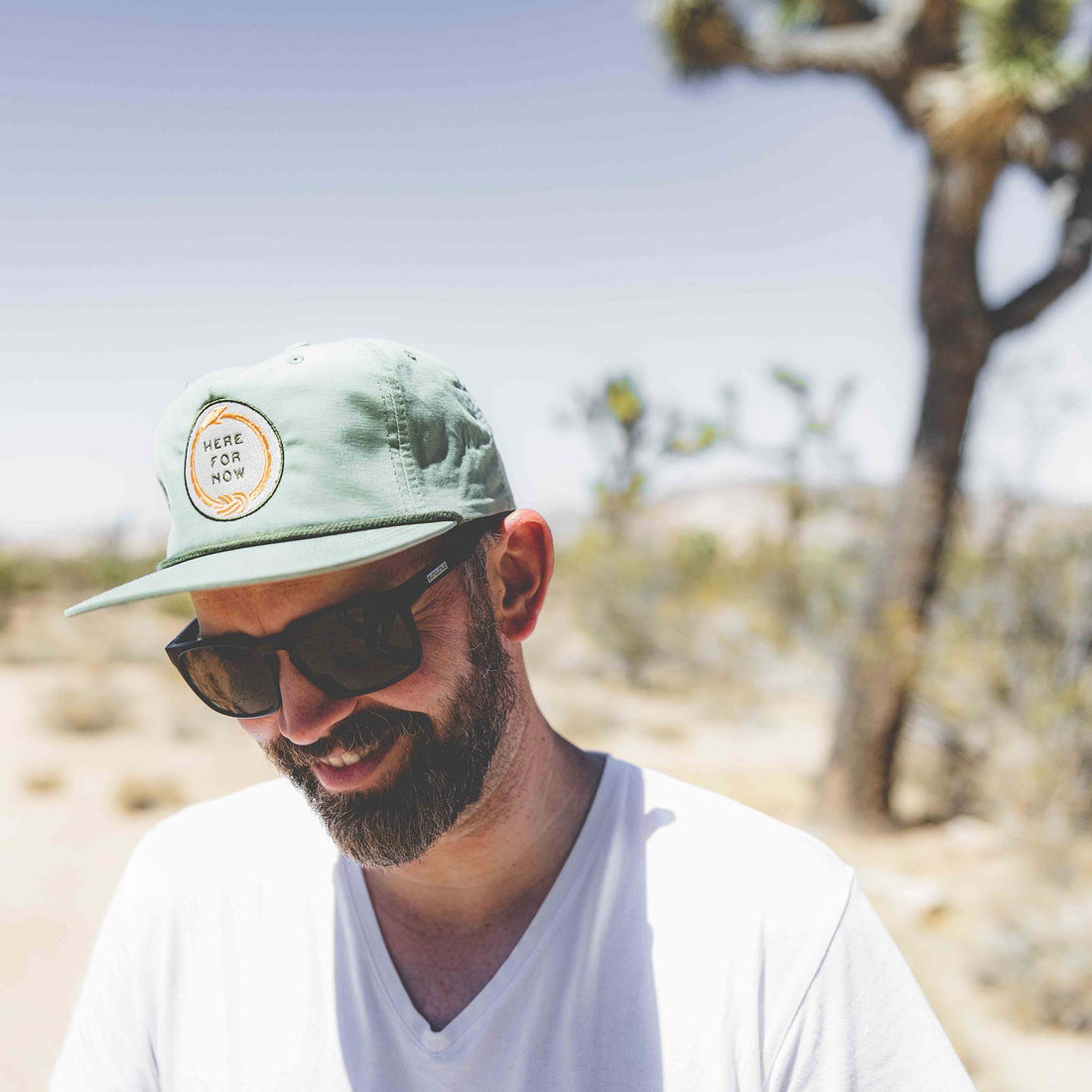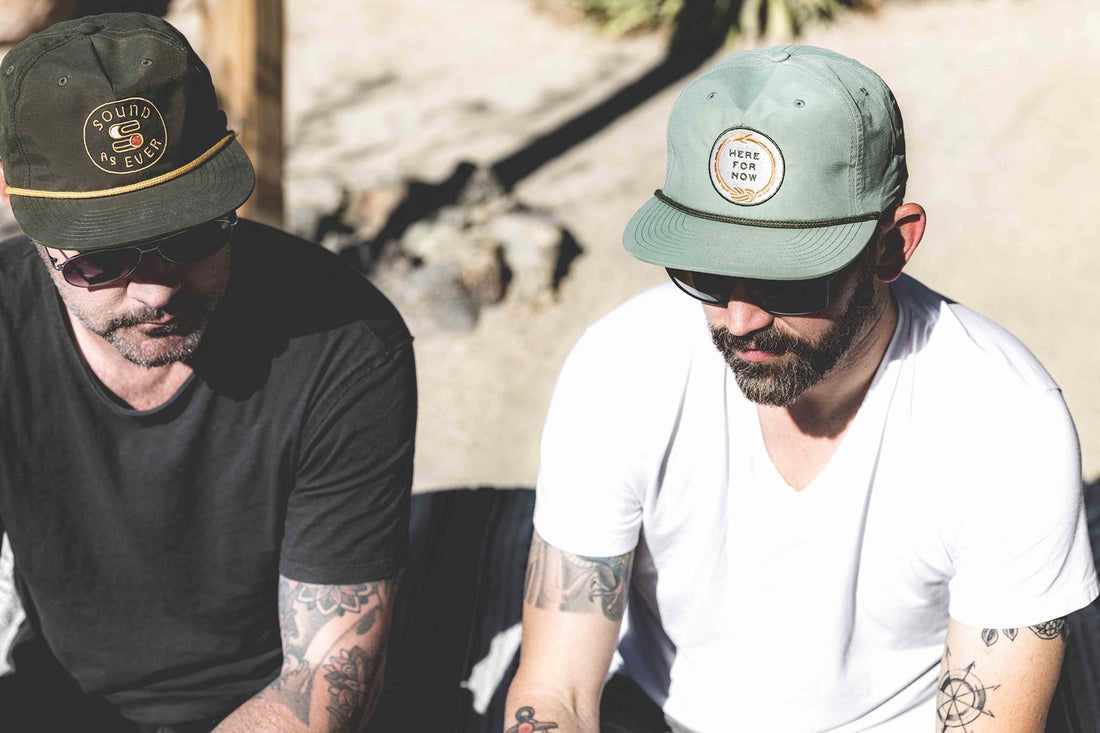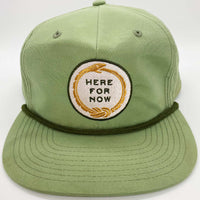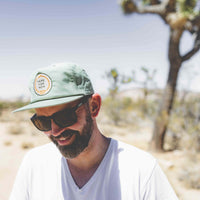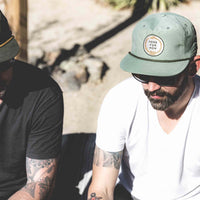 "Here For Now" Unstructured Snapback
The phrase "Here For Now" is something we are remembering on a daily basis. Live your best life right now. It seems so obvious, but this is a reminder and one of our core values here at Sound As Ever.  
We uncovered a secret stash of the sold-out, super stylish, pistachio green colored grandpa snapbacks and had them customized with our signature "Here for Now" Ouroboros design directly embroidered on the front. 
Wear this beauty as you're out and about, on a hike, your kid's baseball game, to a show - wherever you find yourself at the moment. And be in the moment because we are here - for now.


To hold memories close, bring our field notes leather wallet with you to document experiences in the moment - analog style.
MATERIALS:
- Fabric: Cotton/ Nylon blend
- Sweatband: 70% cotton, 30% polyester

DESIGN:
- Flip-up, Stay Pinch shape
- Unstructured snapback
- Woven sweatband
- flat visor

SIZE:
- One size fits most (7 - 7 3/4)
- Adjustable Snapback


Free domestic shipping for orders over $100. We also offer international shipping. We accept returns for products unless otherwise noted. Please see our Shipping & Returns Policy for full details.