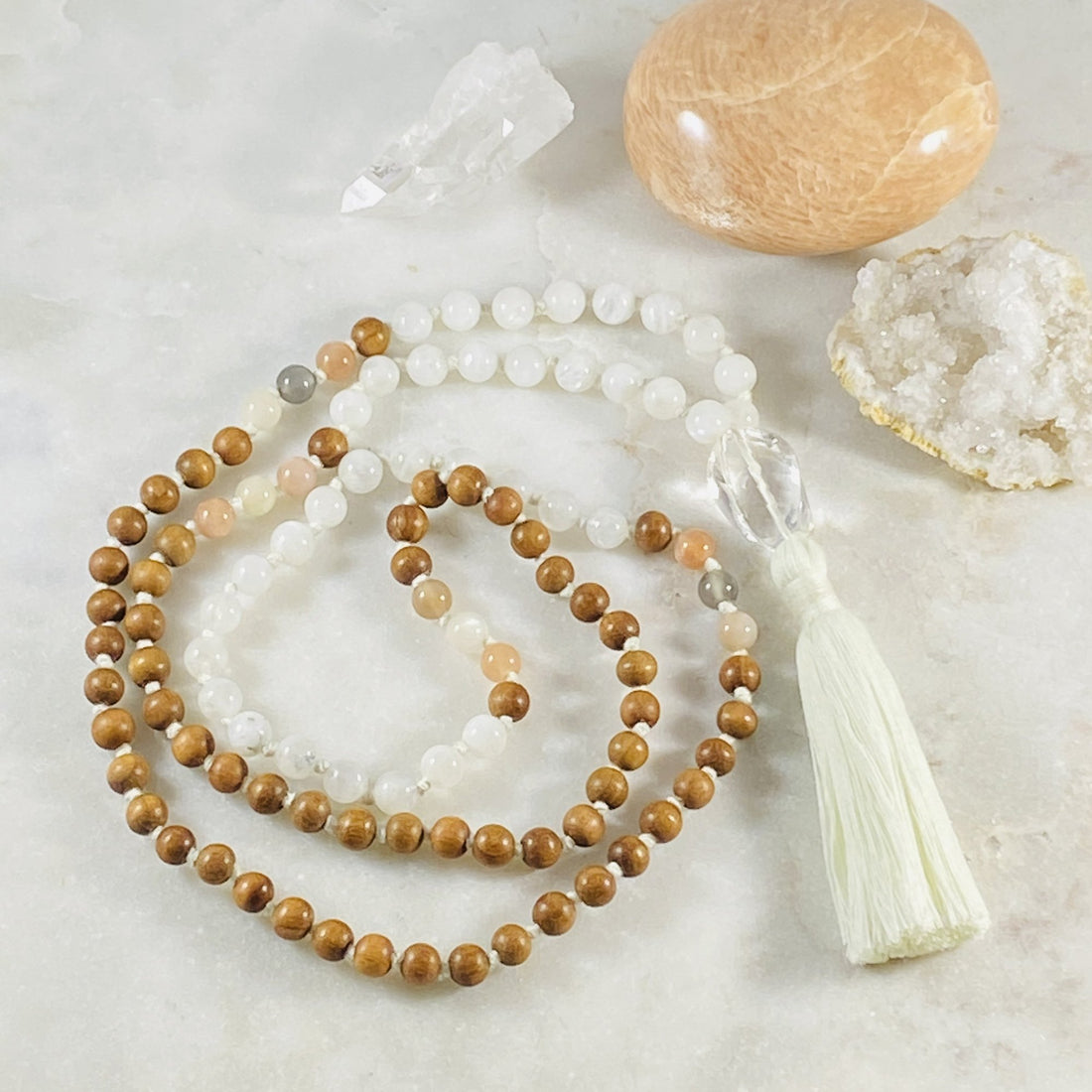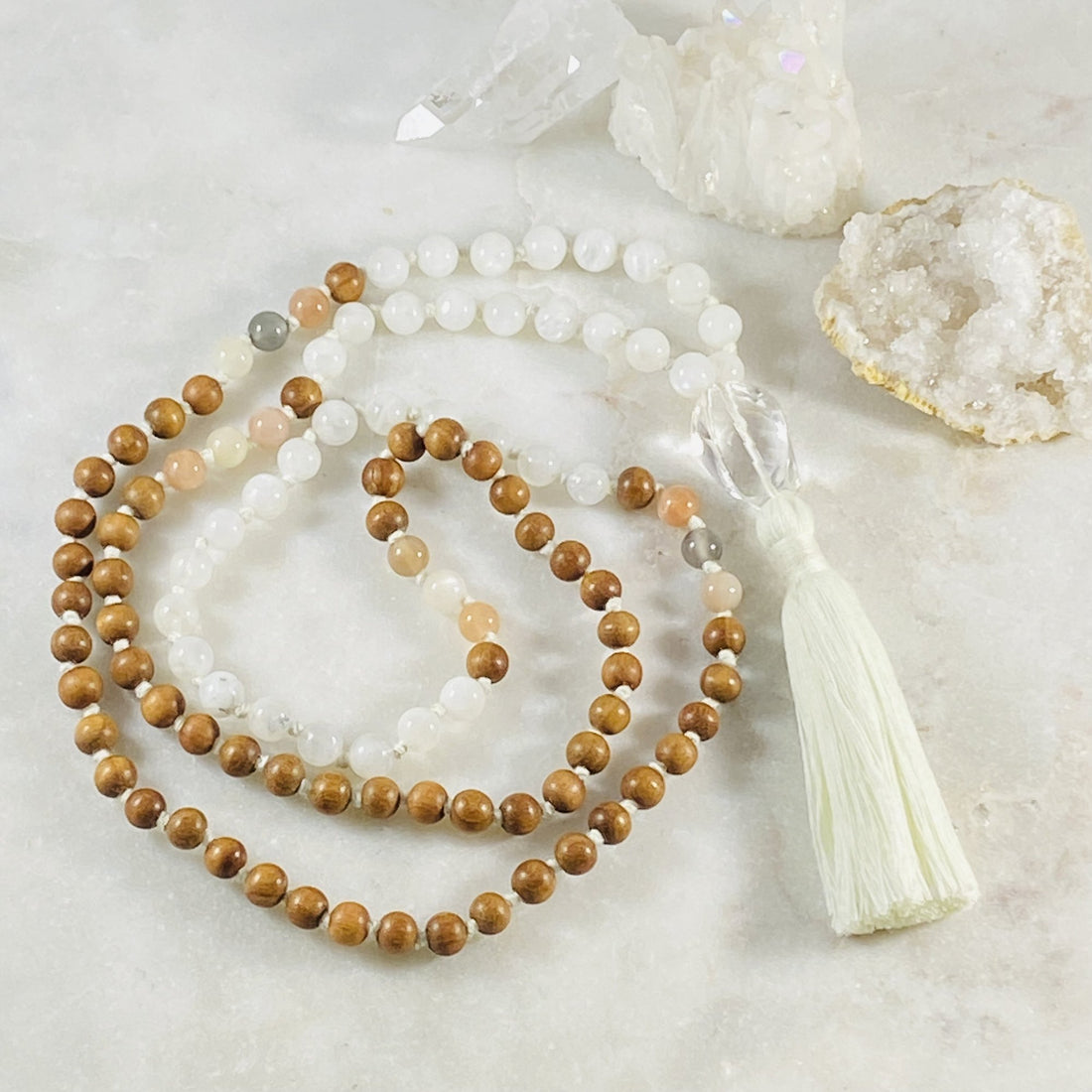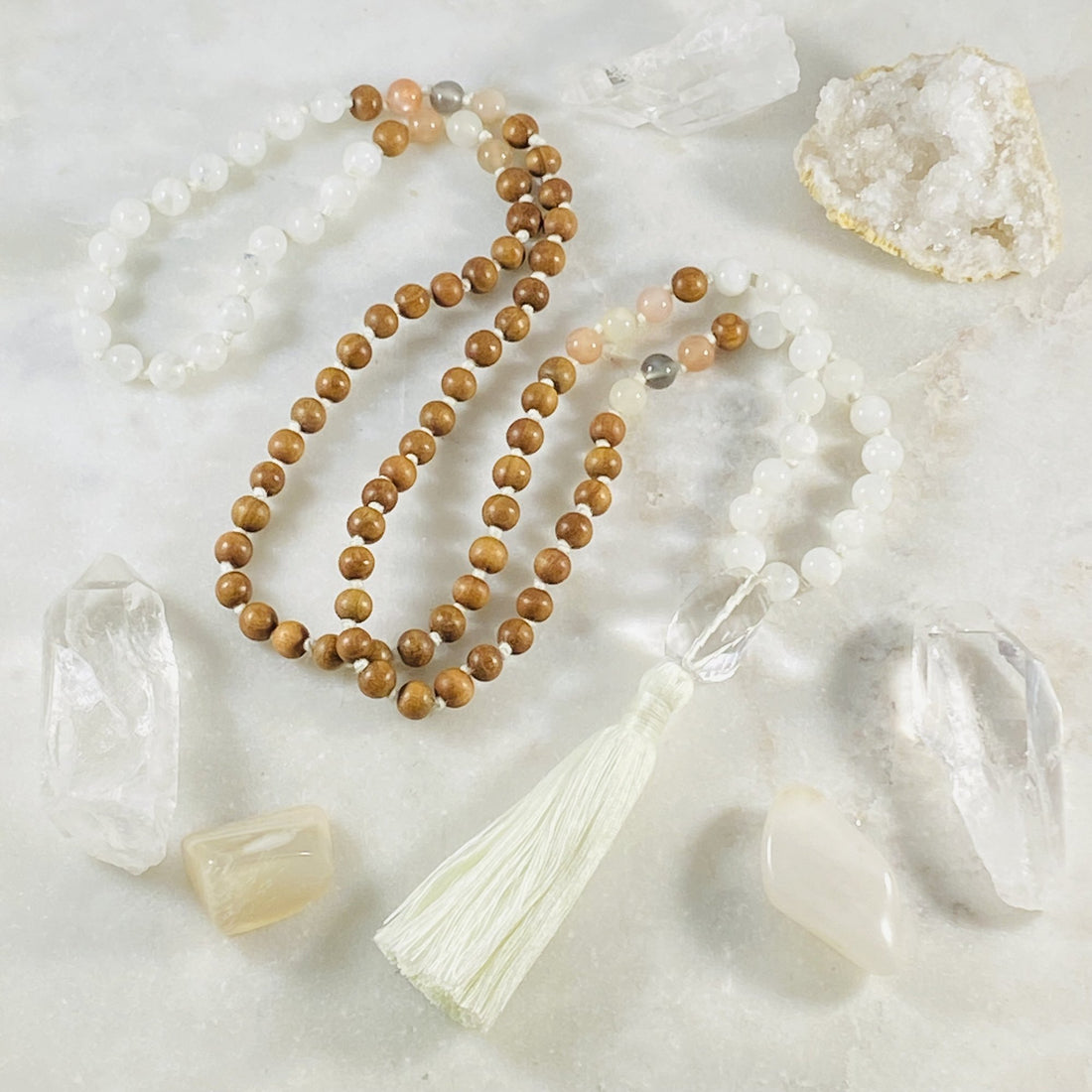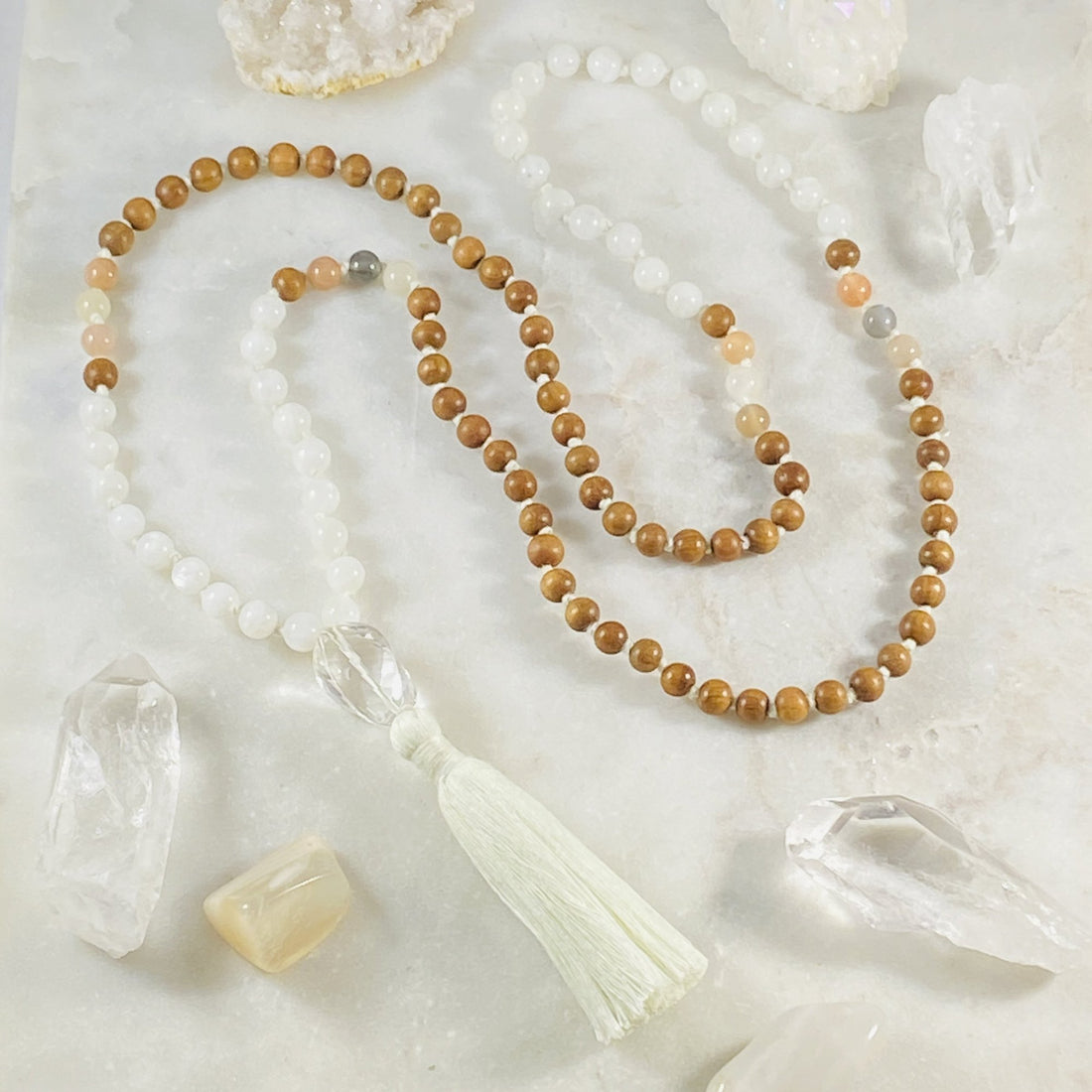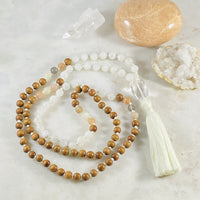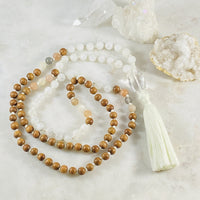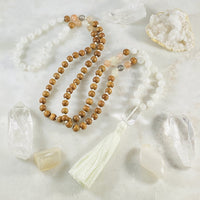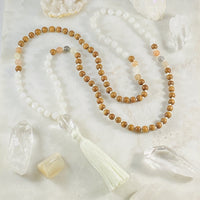 Sandalwood Mala Meditation Necklace
Prayer malas are a string of 108 beads traditionally used in prayer and meditation. Mala beads have been used by yogis and spiritual seekers for thousands of years to help keep their minds focused during meditation.
These colorful sandalwood malas can be worn as an accessory or serve a more spiritual purpose in helping your meditation practice. Place beautiful, positive intentions into the beads and stones so the mala can be worn as a reminder of the affirmations you want to carry with you.

This mala bead necklace was handmade by artisans in Rishikesh, India. The malas are made in a traditional hand-knotted style with handmade tassels. They are blessed in the devotional energy of a sacred temple before making their way to us.
The loving energy that went into these creations is palpable and intentionally designed this way to support your spiritual journey. 

This meditation necklace is made with the 108 class beads to keep count of your mantras during meditation. It is hand-knotted with Sandalwood, Moonstone, Peach moonstone, and Quartz crystal. Each high vibrational crystal has different healing properties. 


MATERIALS:
Sandalwood:
A sacred tree that is thought to activate the third eye, deepen your spiritual awareness and connect you to your I AM nature.

Moonstone:
Known to connect you with your divine feminine nature to expand your intuition, impart emotional balance and ease

Peach Moonstone:
Carries the same energy of moonstone with additional support for the heart field instilling serenity and deeper understanding.

Quartz crystal guru bead
Supports clearing negativity, amplifying the energy of all other stones and is the perfect stone for storing your intentions.

DESIGN:
- Made with the class 108 beads to keep count of your mantas during meditation.
-Hand-knotted to make it easy for the beads to move through your hand during meditation.

MEASUREMENTS:
- Beads are 6mm making the length of the mala perfect for wearing as a long necklace to keep its energy close.

To clean, wipe your mala with a slightly damp soft cloth. The sandalwood beads may be wiped with a cold-pressed oil like jojoba or sesame to prevent drying out and cracking. Apply the oil to a soft cloth and wipe the beads.

Avoid exposing your mala to water. Do not wear them in the shower or pool.

Gemstones and crystals can break or chip with enough force. Use care when handling your mala.


Free domestic shipping for orders over $100. We also offer international shipping. We accept returns for products unless otherwise noted. Please see our Shipping & Returns Policy for full details.