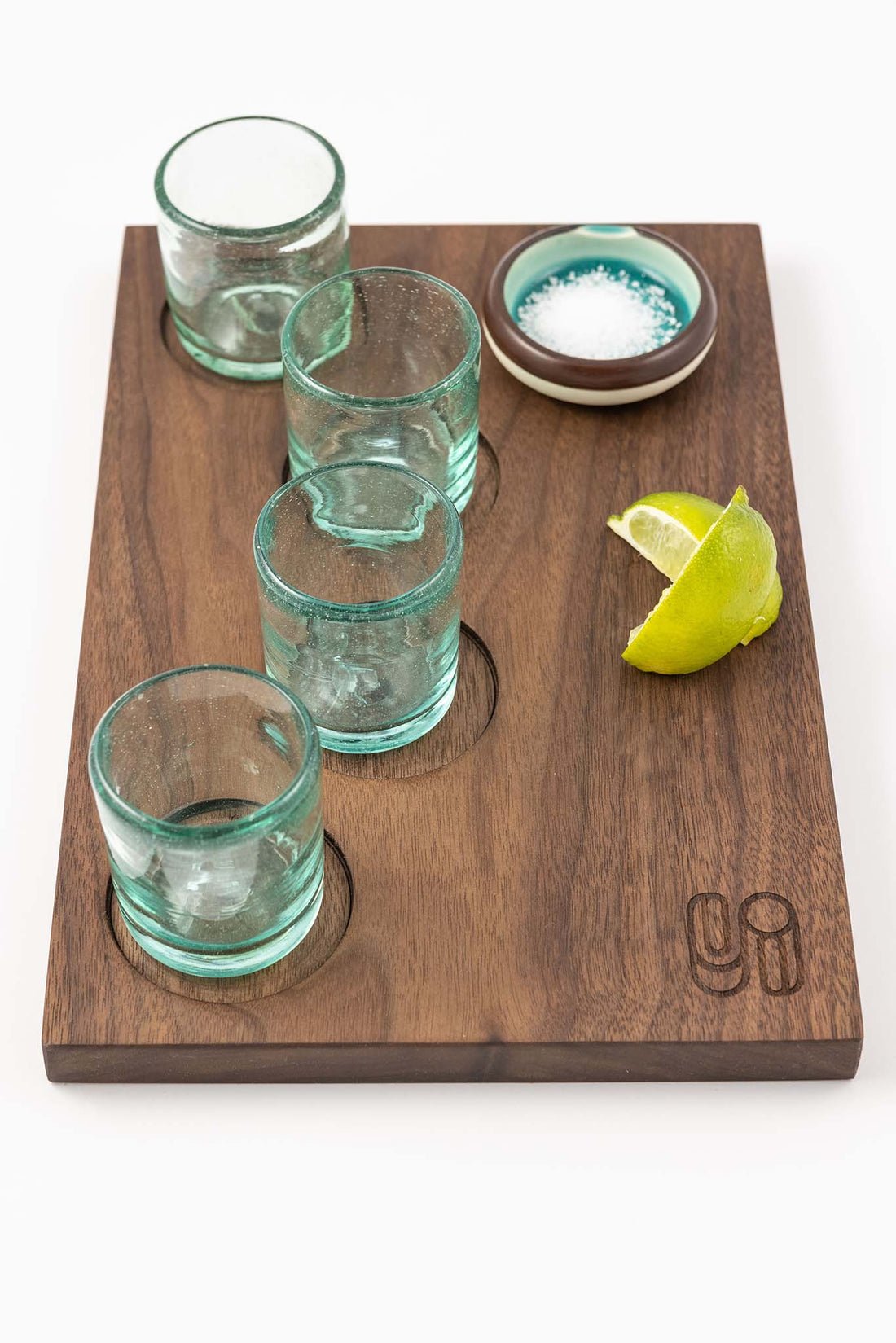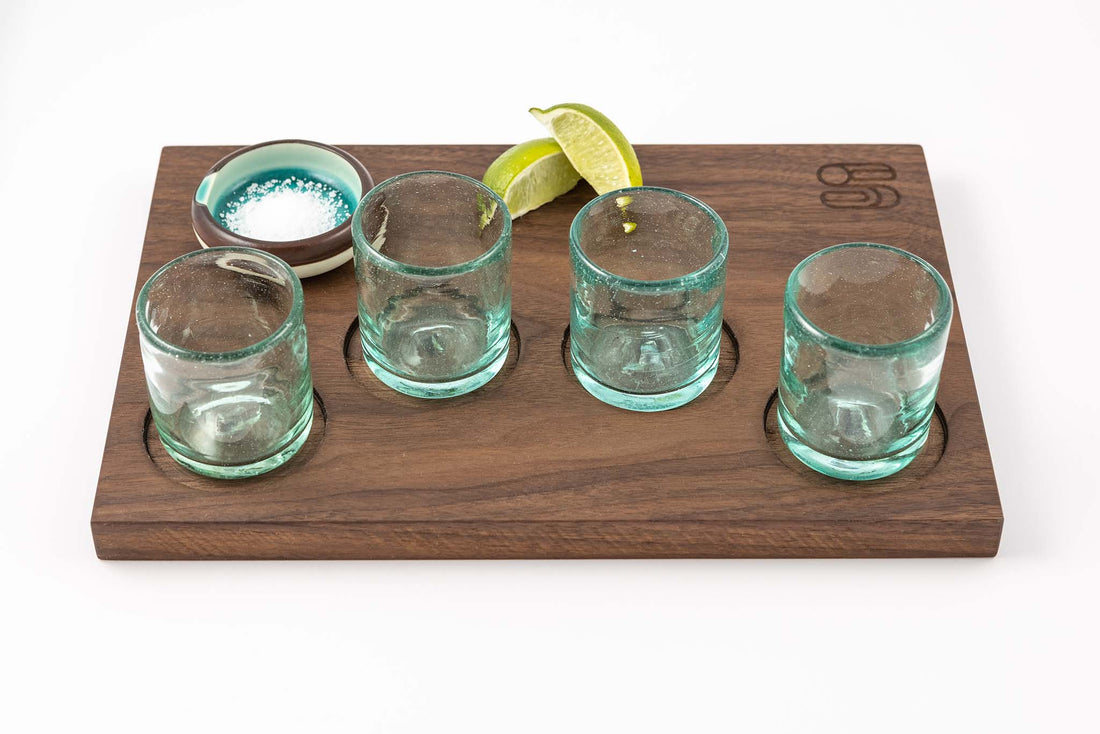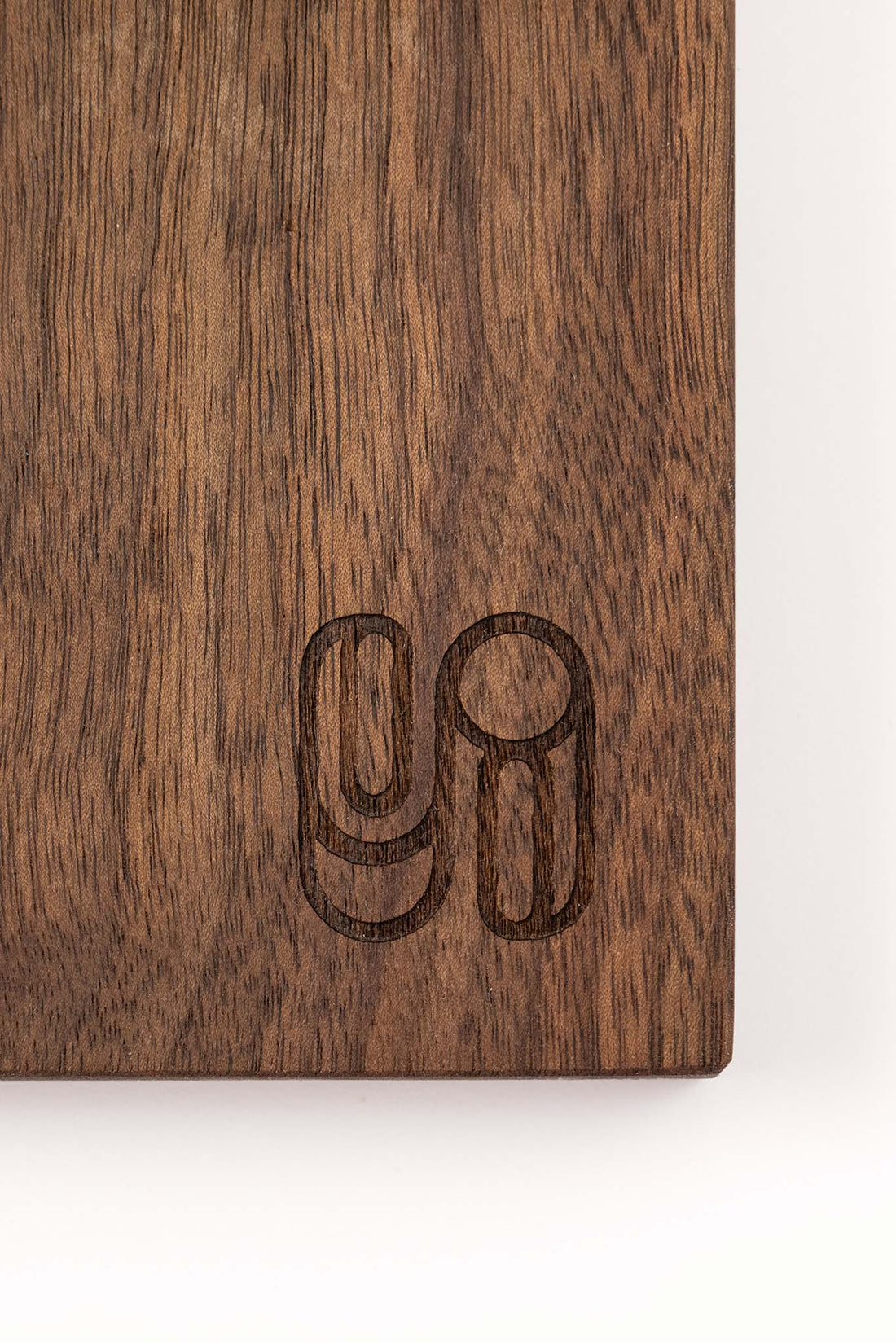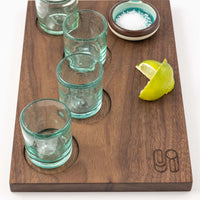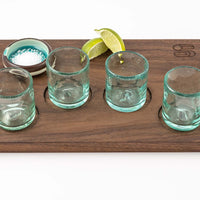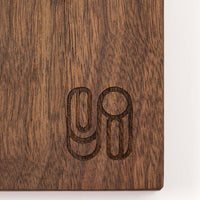 "Marfa Nights" Flight Tray
Every couple of years, our adventures take us to the high desert plains of the West Texas town of Marfa. One of the last American frontiers, this unsuspecting locale offers so much in the way of things we love: Art, Culture, History, Mystery, Land and Sky. It's truly a desert oasis that recharges our soul. 
Inspired by our time in Marfa with friends, these four hand-blown 2oz. sipping glasses are featured beautifully on a large walnut garnish board branded with the Sound As Ever logo. 
This flight tray set is perfect for slicing an orange to accompany your mezcal or tequila, serving a round in style, and allowing you to fully enjoy the agave & fermentation notes with friends. "Mezcal is the only liquor in the world you don't drink, you kiss it!"
The shot glasses are a lovely vibrant light blue. Our wood cutting boards are made from natural wood and each features unique variations and colorings.
Our "Whiskey Set" Wood handle pocket knife is a great option if you need a stylish knife to slice extra oranges and limes.  
MATERIALS:
- Glass
- Solid Walnut Wood

DESIGN:
- Hand blown shot glass
- Handmade solid wood garnish board
- Indentations for shot glasses
- Sound As Ever "S" logo

MEASUREMENTS:
Boards:
- 8 inch by 12 inch
Shot glasses:
- Each glass holds 2 fluid ounces
The Shot Board is made of solid walnut that has been oiled. We do not recommend putting this item in the dishwasher. After washing with soap and water, fully dry for best care. To keep your wood nourished, your shot board can be oiled regularly with olive oil or butcher block oil. Wash and dry shot glasses to prevent spotting.

Hand washing recommended for shot glasses as well.


Free domestic shipping for orders over $100. We also offer international shipping. We accept returns for products unless otherwise noted. Please see our Shipping & Returns Policy for full details.