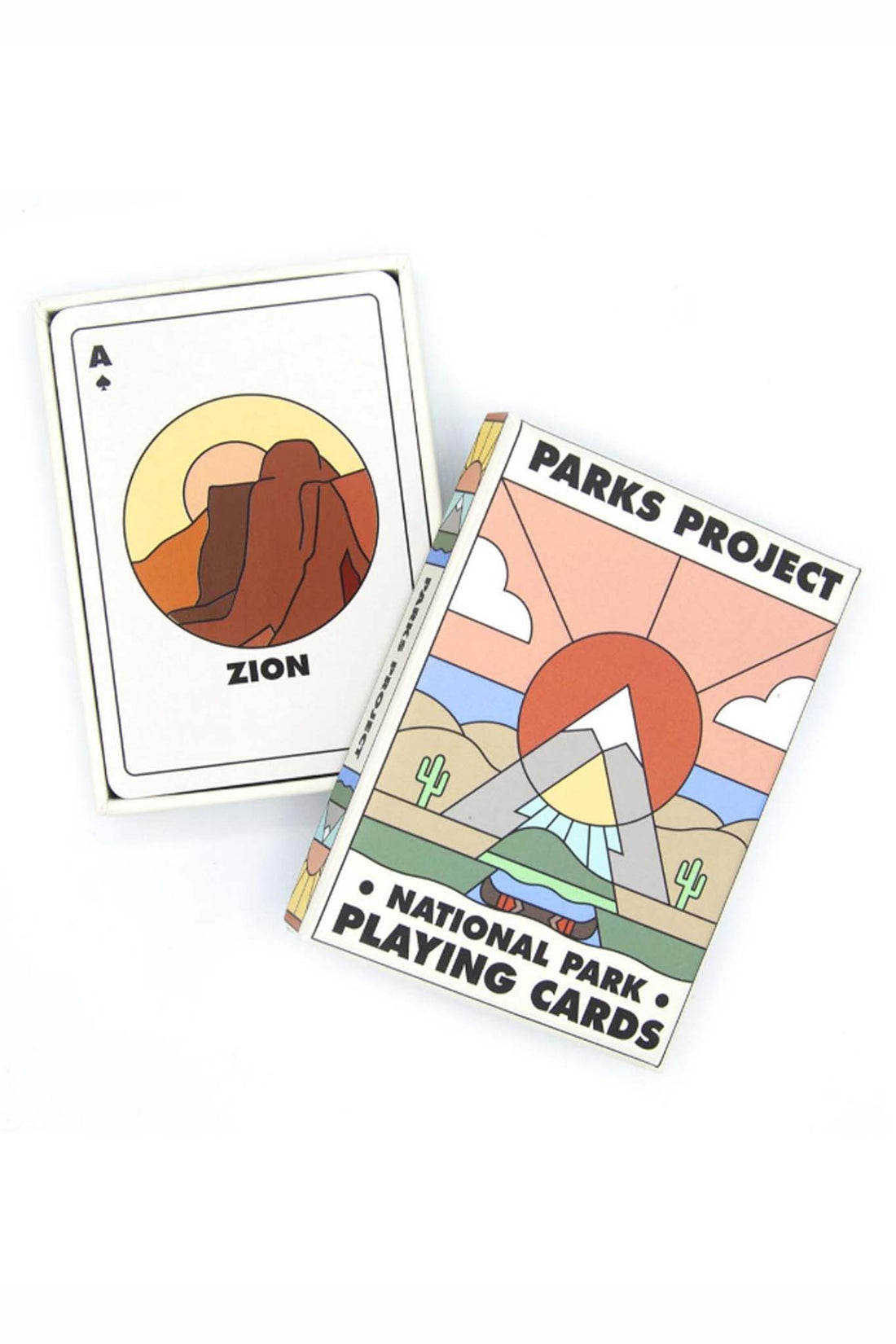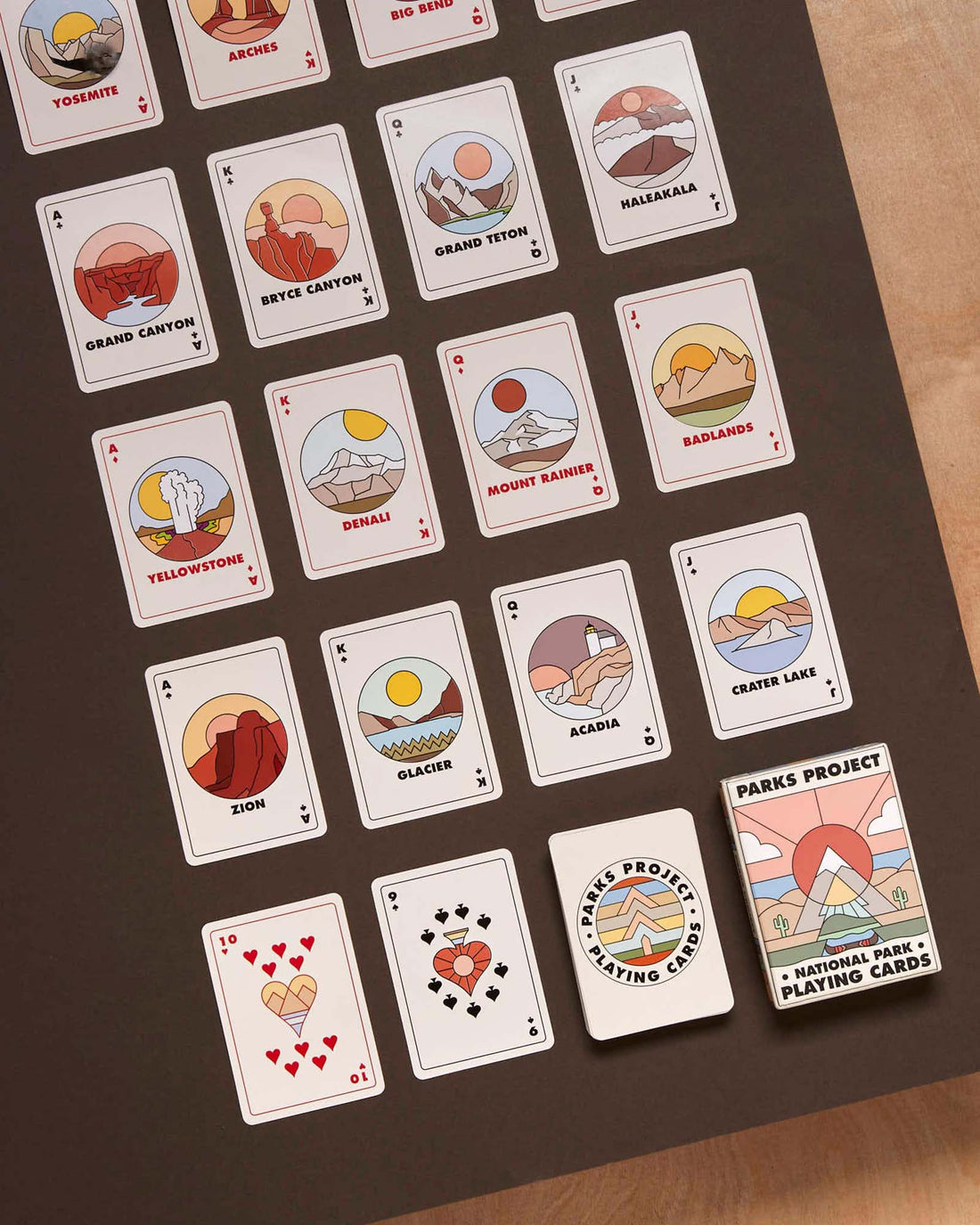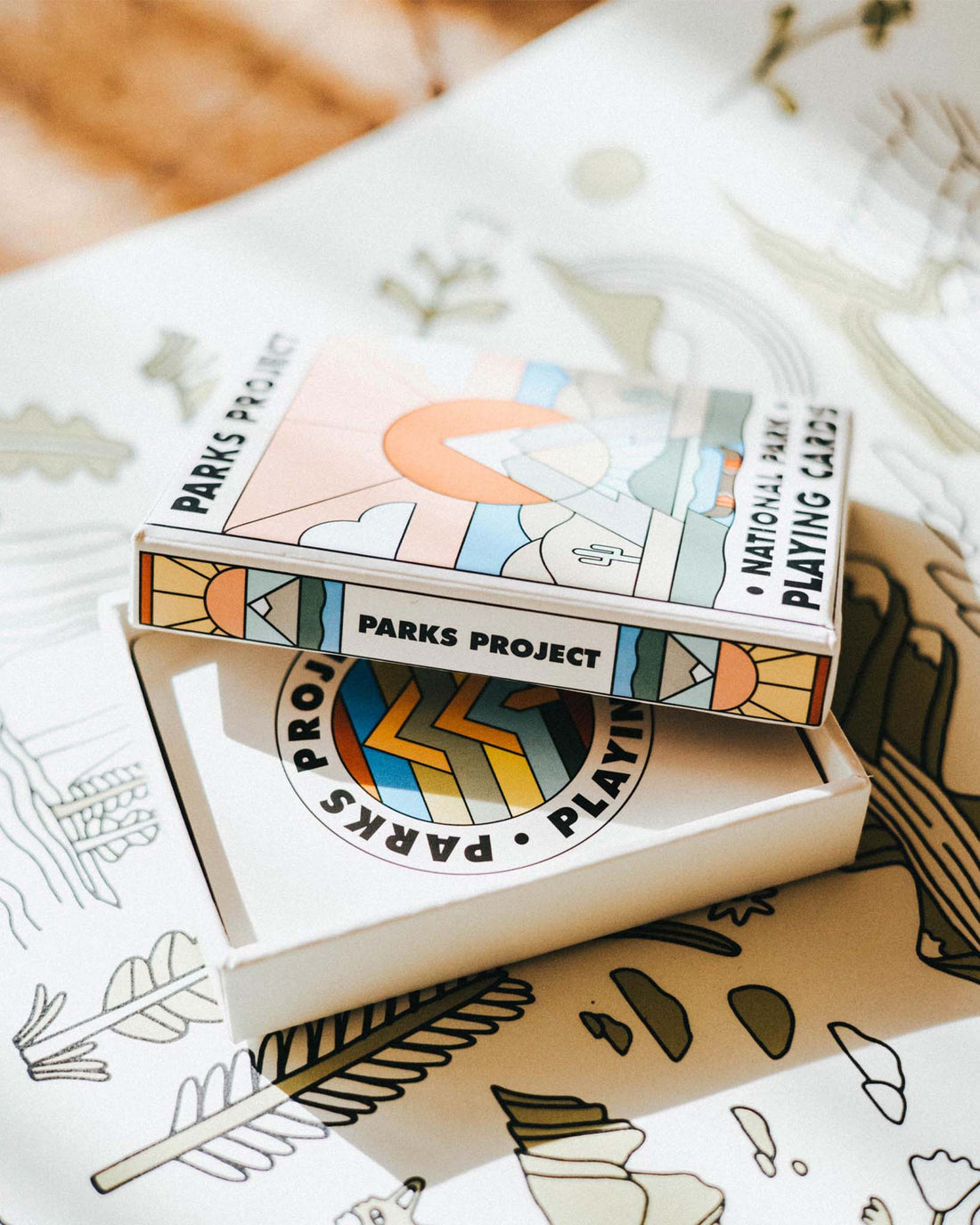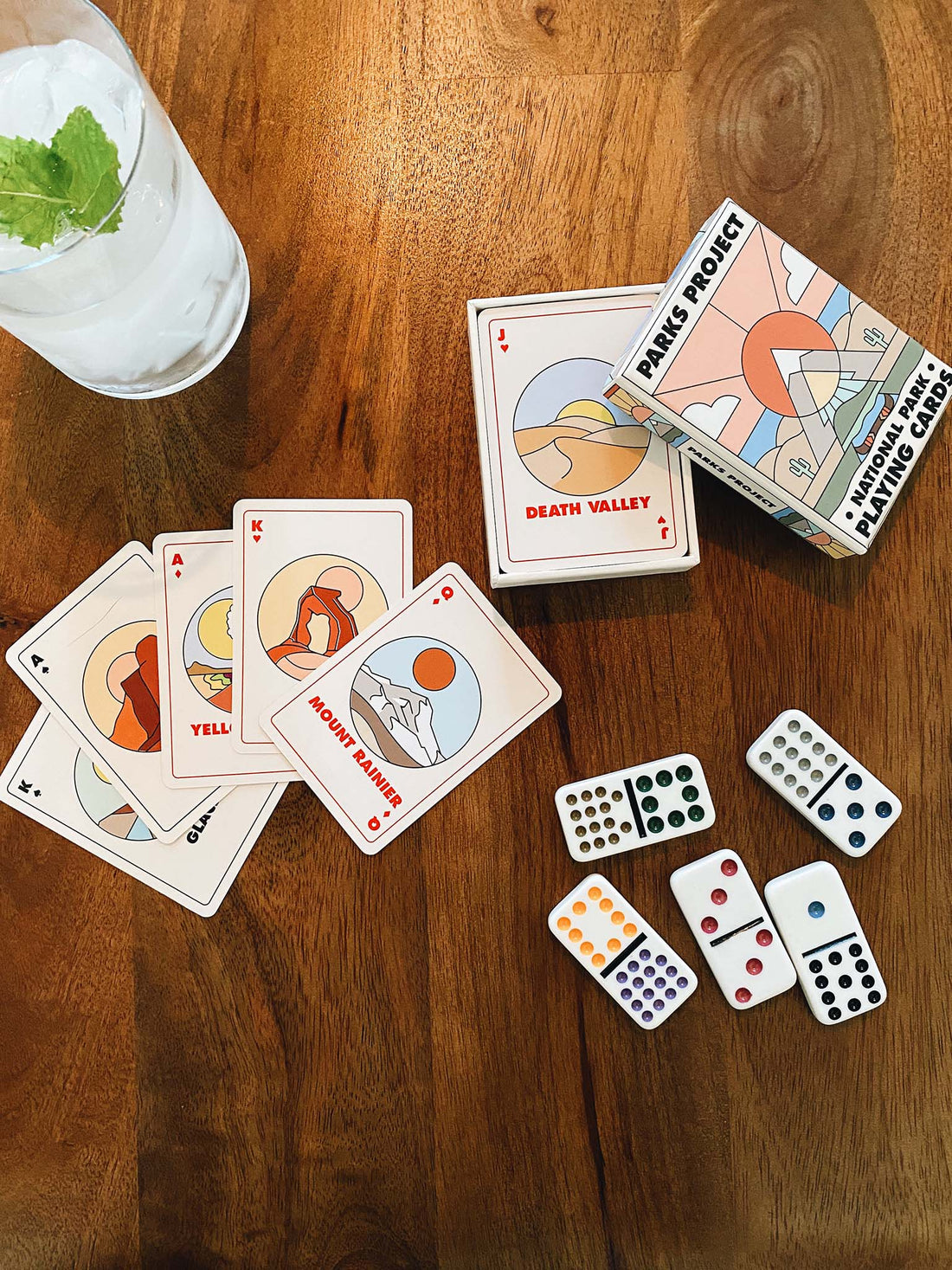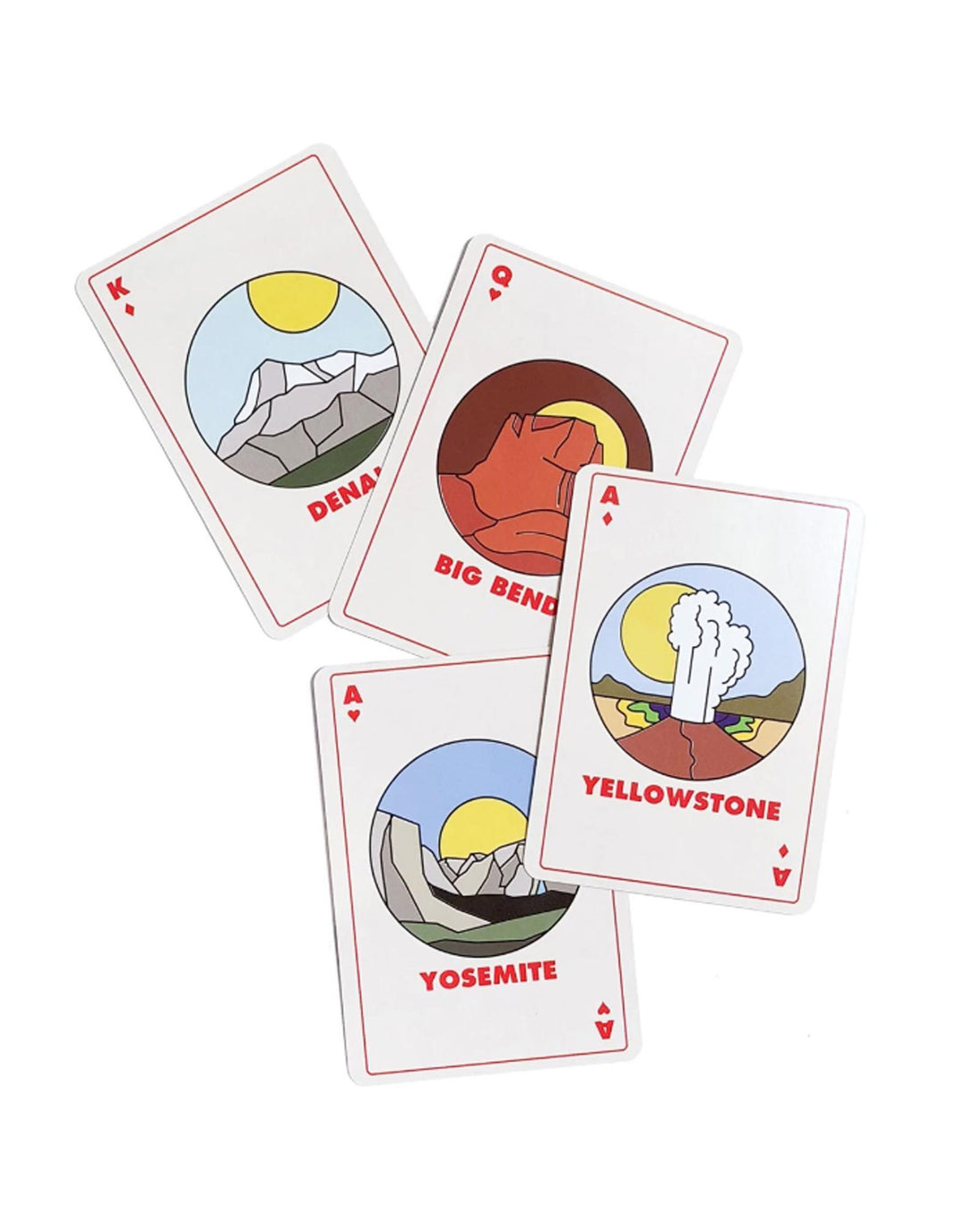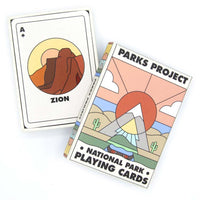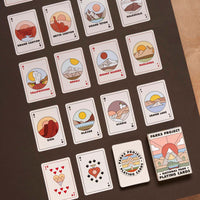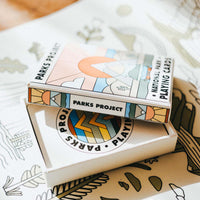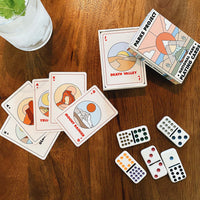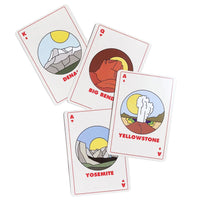 National Park Playing Cards
Our National Park playing cards travel with us just about everywhere, in case there's an urge for an impromptu game at the corner of a bar with a friend, midnight under the stars on a camping jaunt, or a quick moment to show off a magic trick.
This minimalist yet colorful set of playing cards features beautiful illustrations of National Parks across the country. The face cards all showcase a unique park, while the remainder of the deck is illustration with nature-inspired contemporary designs.
These cards also spoke to us because they are created from FSC certified paper.  The certification means that the  paper was harvested in an environmentally-responsible manner.

Purchases of this product support the National Parks Conservation Association and their mission to fight every day for the future of public lands so they are preserved for generations to come.
Pairs well with our 2-in-1 Palo Santo Holder and Sage burning bowl to clear out the air over a game of cards.
MATERIALS:
- Made with FSC (Forest Stewardship Council) approved paper

DESIGN:
- Standard 52-card deck with minimalist designs - Park illustrations on face cards
- Park-inspired minimalist designs on 2-9 cards
- Plastic-coated for extended durability

MEASUREMENTS:
- Cards are 2.5 In. x 3.5 In.
This playing cards are created from FSC certified paper, which means the paper was harvested in a responsible manner. FSC stands for the Forest Stewardship Council. They are an independent, non-governmental, not-for-profit organization established to promote the responsible management of the world's forests.


Free domestic shipping for orders over $100. We also offer international shipping. We accept returns for products unless otherwise noted. Please see our Shipping & Returns Policy for full details.