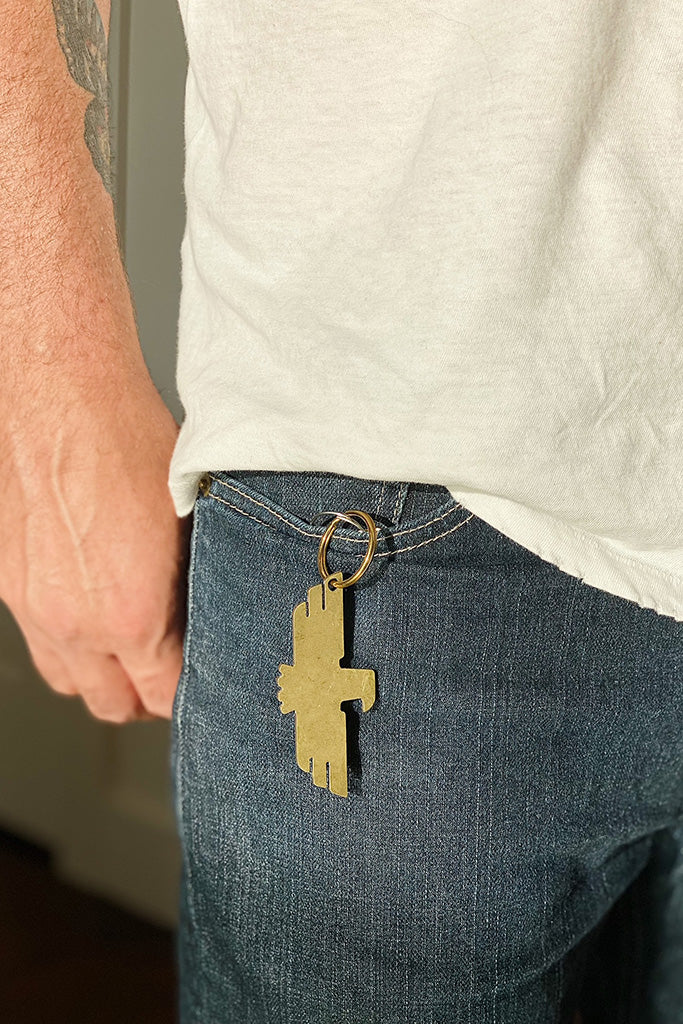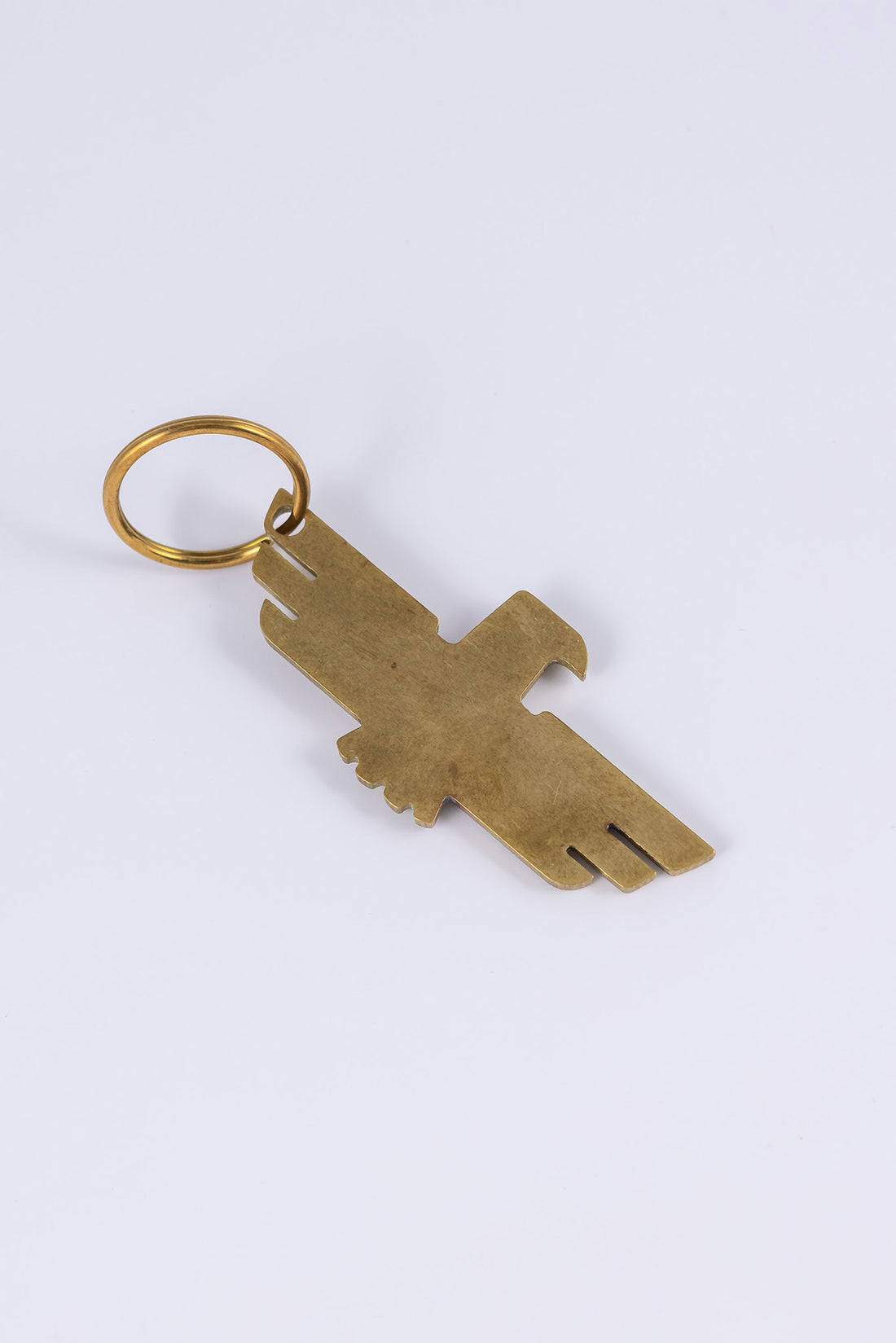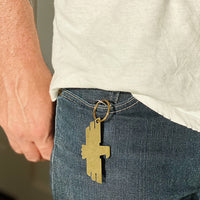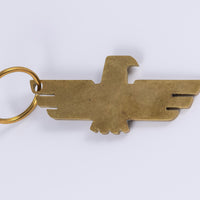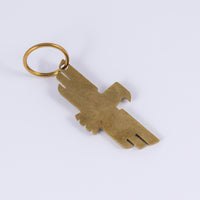 Thunderbird Brass Keychain & Bottle Opener
Power, protection, strength. This is what the mythical Native Thunderbird Symbol represents. He is often seen as the most powerful of all spirits with the supernatural ability to protect humans from evil.
We like all of those attributes bumping along with us down the road, so this key ring was designed to be both stylish and functional. The solid brass keychain is multipurpose and carries your keys while doubling as a bottle opener.
Pop open a cold one with these lookers - durable and high quality. We keep one on hand for our daily dose of Topo Chico or a late afternoon oat soda. 
For seekers of experience, enjoy your Topo Chico as you watch the sunset on one of our colorful boho picnic blankets.
MATERIALS:
- Solid Brass

DESIGN:
- Iconic thunderbird design
- Doubles a keychain and bottle opener
- Solid brass key ring

MEASUREMENTS:
- 4 inch by 2 inch


Free domestic shipping for orders over $100. We also offer international shipping. We accept returns for products unless otherwise noted. Please see our Shipping & Returns Policy for full details.